Good luck Lady Bulldogs Golf team. Dist. tournament today!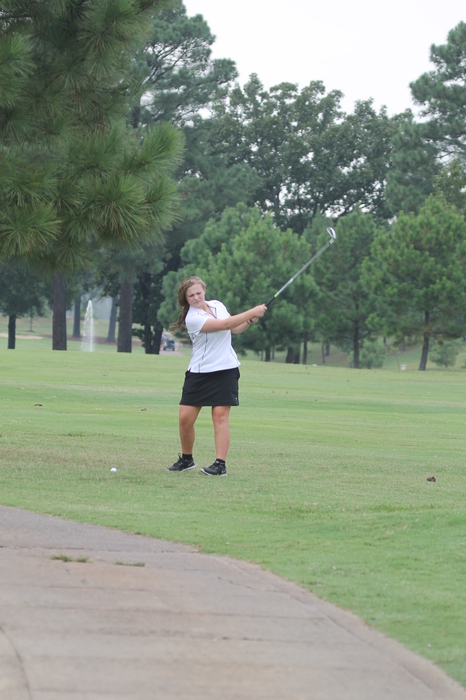 More 7th grade shares!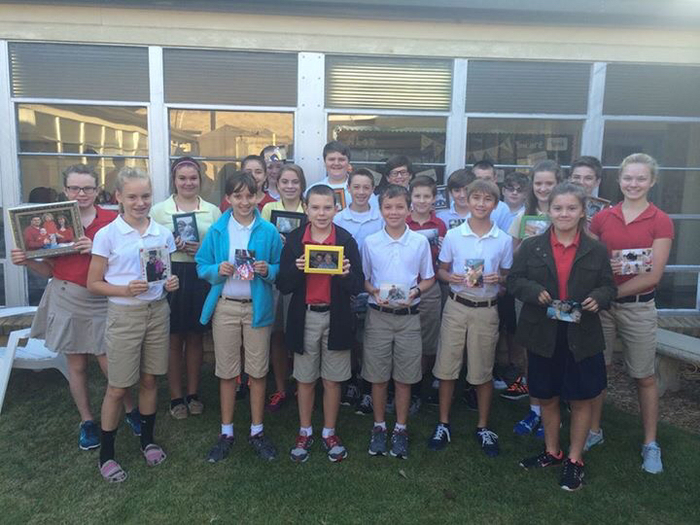 7th graders share personal accomplishments via pics after reading Thomas Rivera's "The Portrait"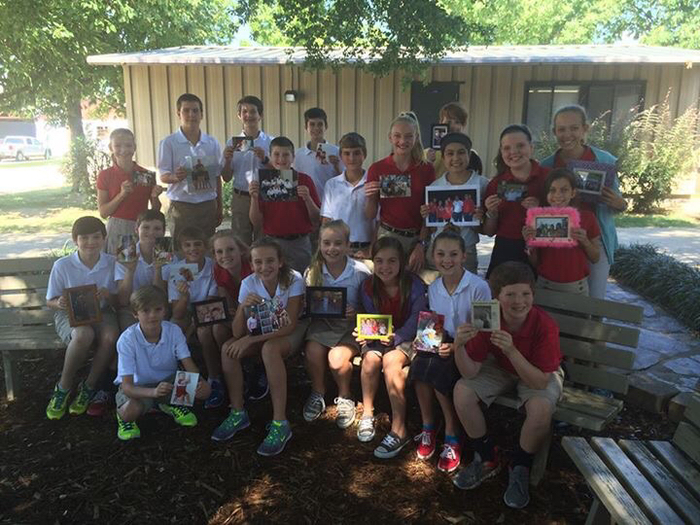 Thanks to all our volunteers who helped assembly our parade float on Saturday!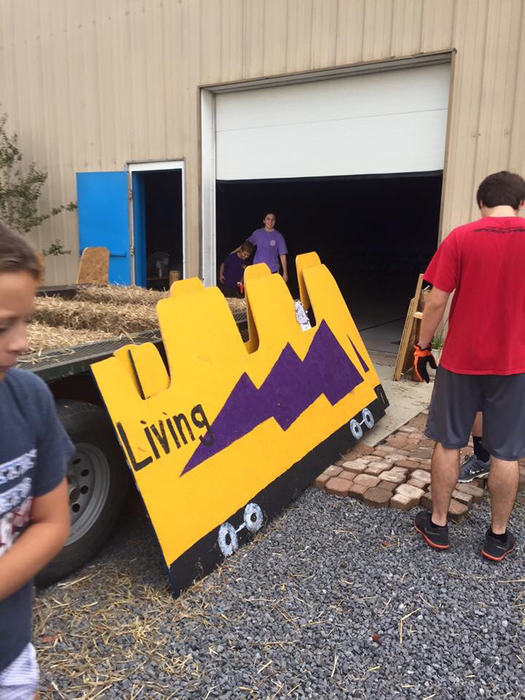 LOVE our 1st grade teacher cadet, Collin Davis, from FCS Leadership class.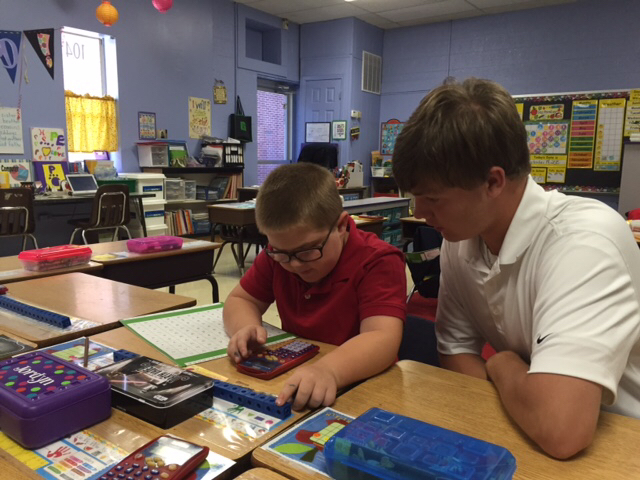 Thank you Mrs. Gueringer & Mrs. Yrle for joining our students at the Rep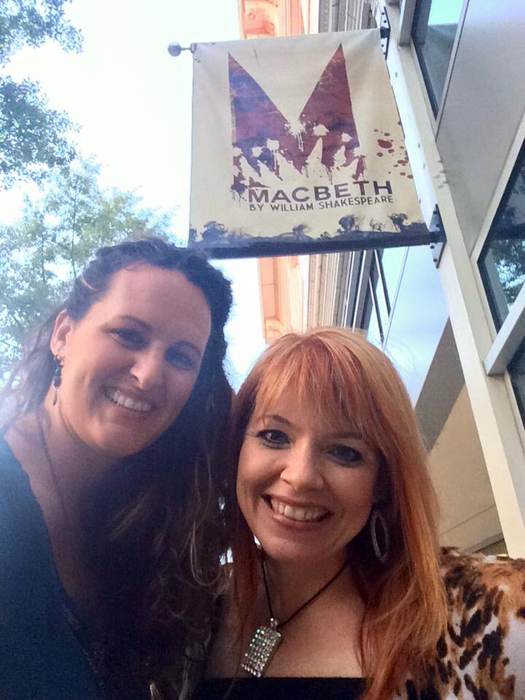 Class of 2016 at the Rep in LR to see MacBeth!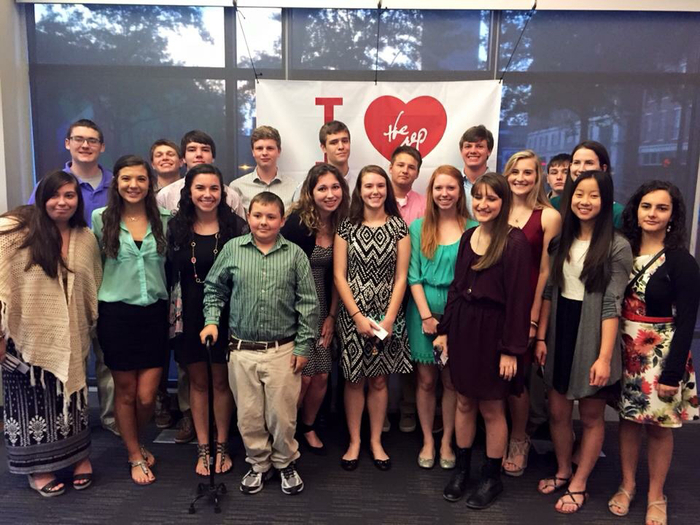 Love our SJH cross country team!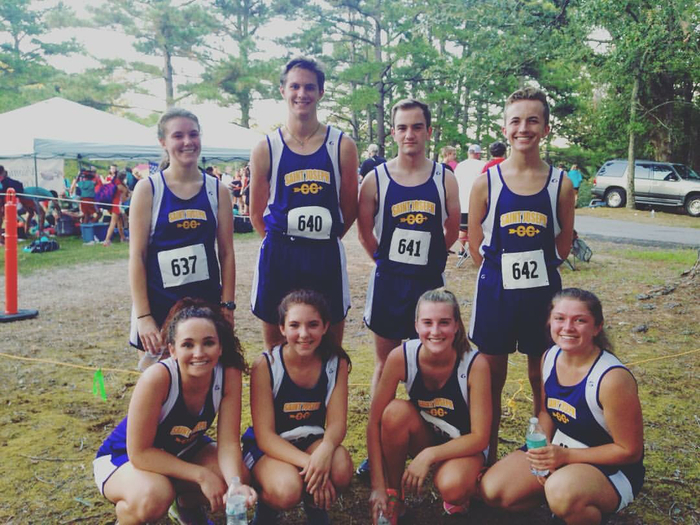 PreK-3 MOVIE NIGHT!! Remember St. Joe Movie Night is coming this Friday at elem. cafeteria!! We're going to watch HOME! Doors open 6:30 WE'D LOVE TO SEE YOU THERE!!!!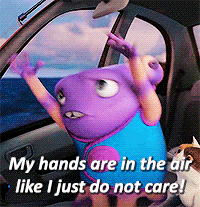 God is good all the time!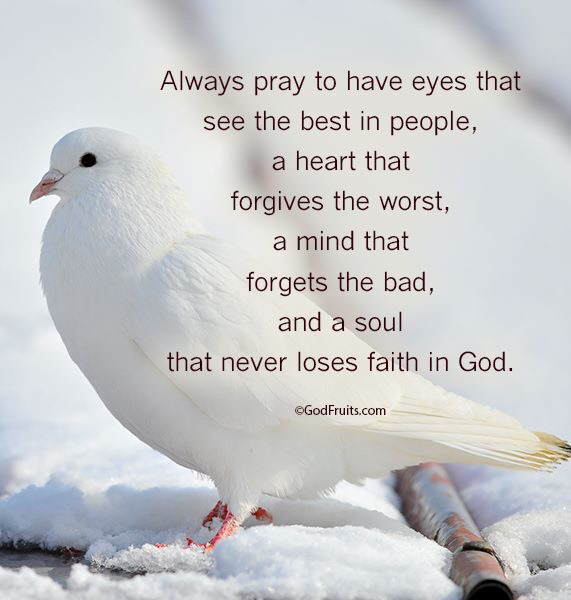 God is good all the time!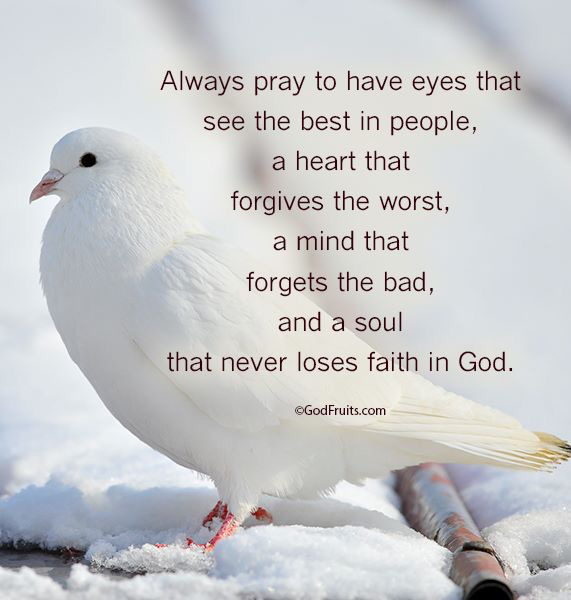 Mr. Massa's 6th grade reviews for History test w/ friendly game of baseball!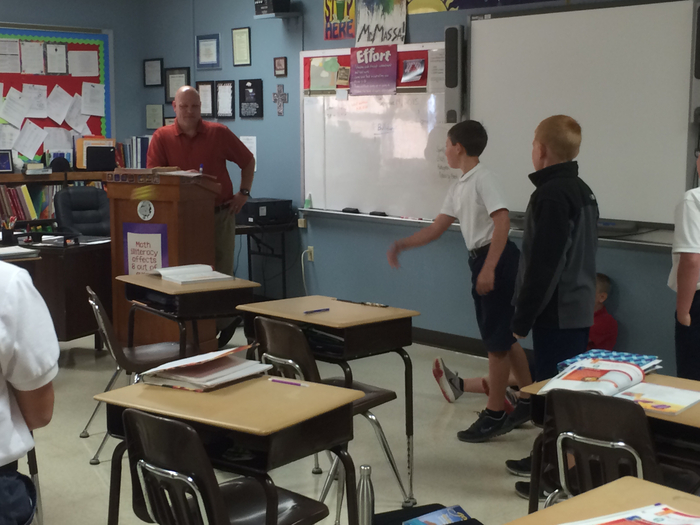 4th grade learns about animal adaptations with video and discussion.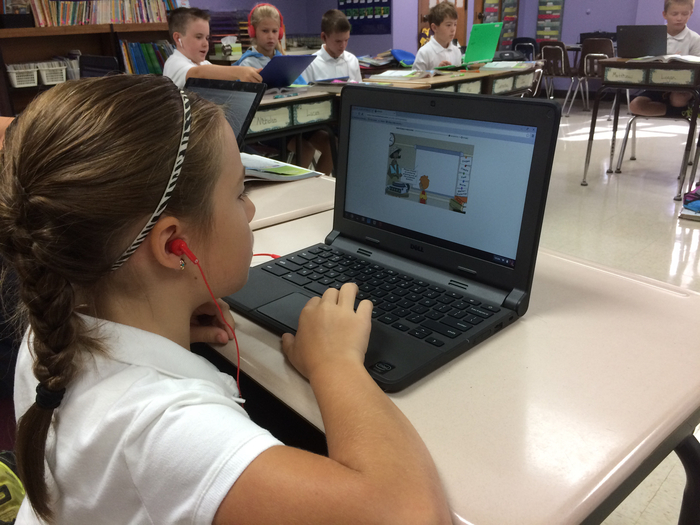 SJH movie night Oct 9th!! Popcorn n fun!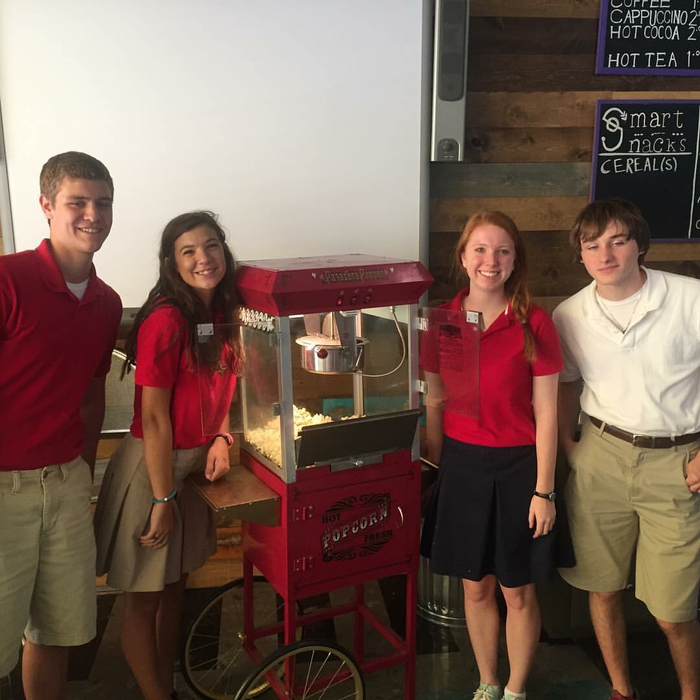 SJH National Jr Honor Society induction ceremony.

Abbeys Indian presentation.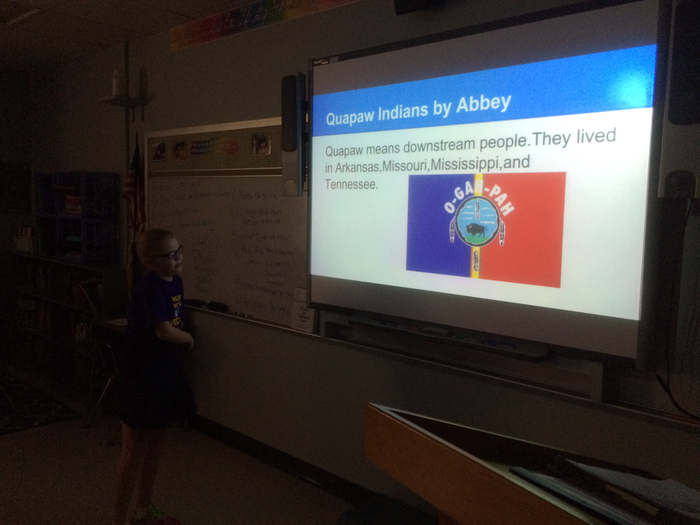 Mrs. Kordsmeier's 4th graders present oral reports on Indian Tribes.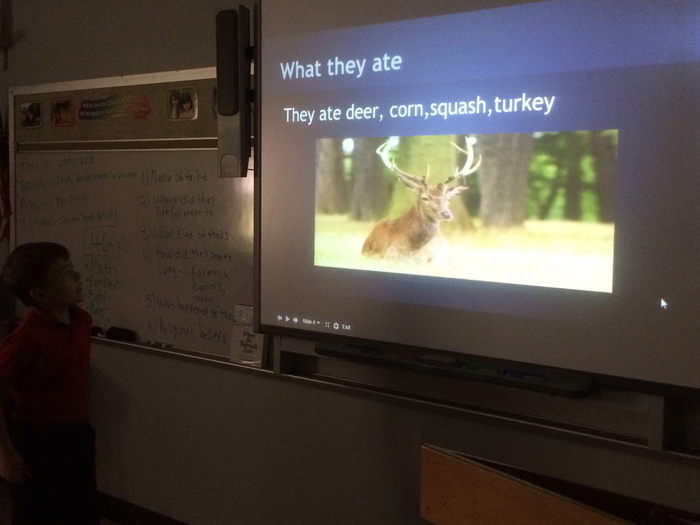 Congrats to some of our MS students who won prizes in the drawing for summer reading! Ashleigh Mallett was the winner of the Bulldog T-Shirt.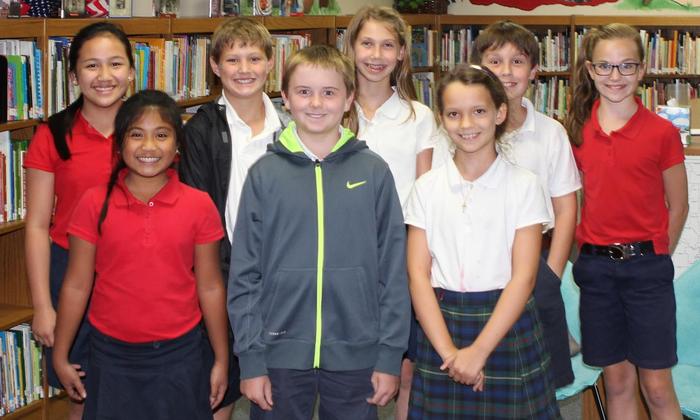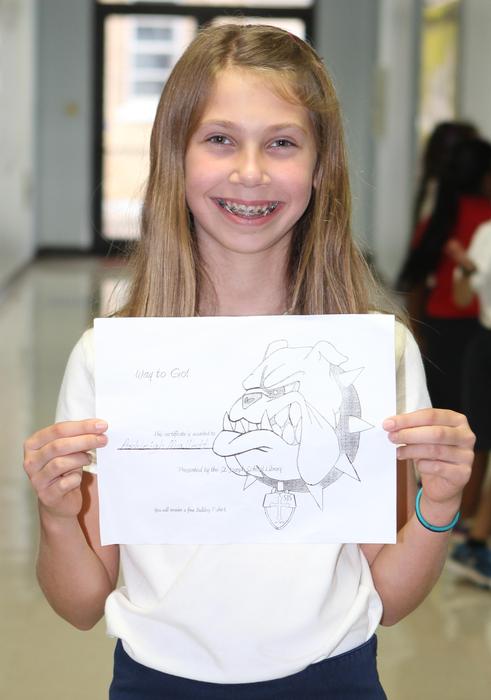 The seniors at St. Joseph High School have been creating banners to represent their class since 2002. The Class of 2016 presented theirs during church services on September 9. Class President Connor Deen explained the banner's theme to the student body. "We chose the quote 'Start by doing what is necessary; then do what is possible; and suddenly you are doing the impossible' by St. Francis of Assisi," he said. "It shows us that mere, little steps can be taken on the path to doing something great." Painted footprints on the banner trace the path students take through times of light and darkness but with Jesus always taking care of them . The design was inspired by the poem "Footprints in the Sand" by Mary Stevenson. "It shows throughout our journeys, as we go our separate ways, Jesus' footprints will be the only ones we see, knowing he has carried us the whole way," Connor concluded. Contained in each of the footprints are the names of the graduating seniors, thus leaving their legacy and imprint on St. Joseph School.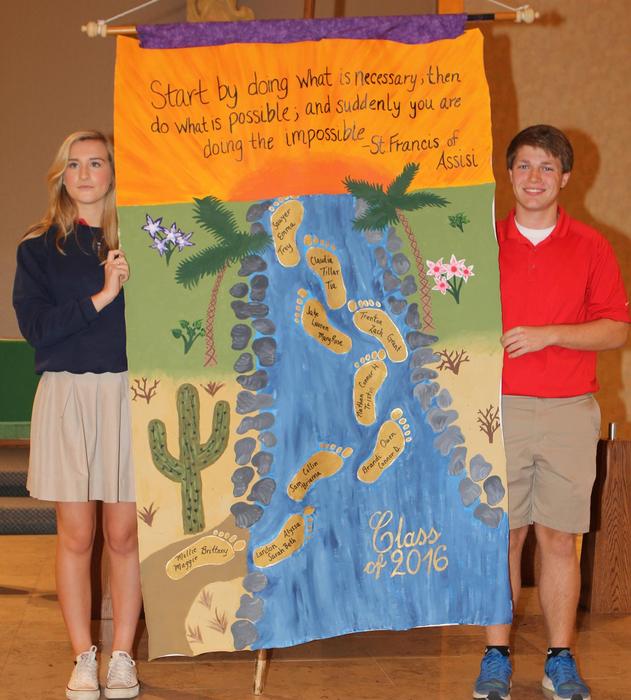 Go Lady Bulldogs! You can ROCK IT!!!