All of us at St. Joseph School would like to congratulate our Elementary & Middle School Saints in the Making students for August! We are so proud of you! #FaithLearningLiving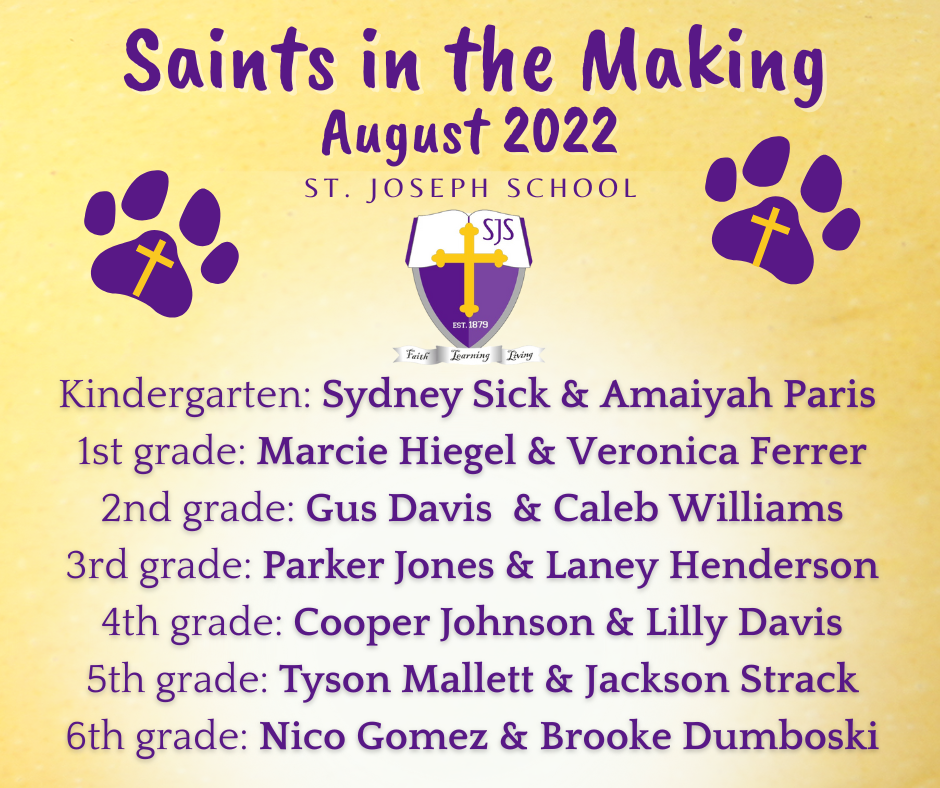 All of us at SJS are truly thankful for all who contributed financially to the Capital Campaign for the new high school. All the prayers offered up & the time, talent, & treasures given by so many has made this new building on our campus a reality. Join us for the Open House on Thursday & Friday, 5-6:30 PM.

St. Joseph Booster Club Board has already been busy this school year sponsoring a car wash this past weekend and planning the Bulldog Golf Tournament on September 16. Thank you to the Booster Club Board members for their leadership and hard work supporting the SJS Athletic Program!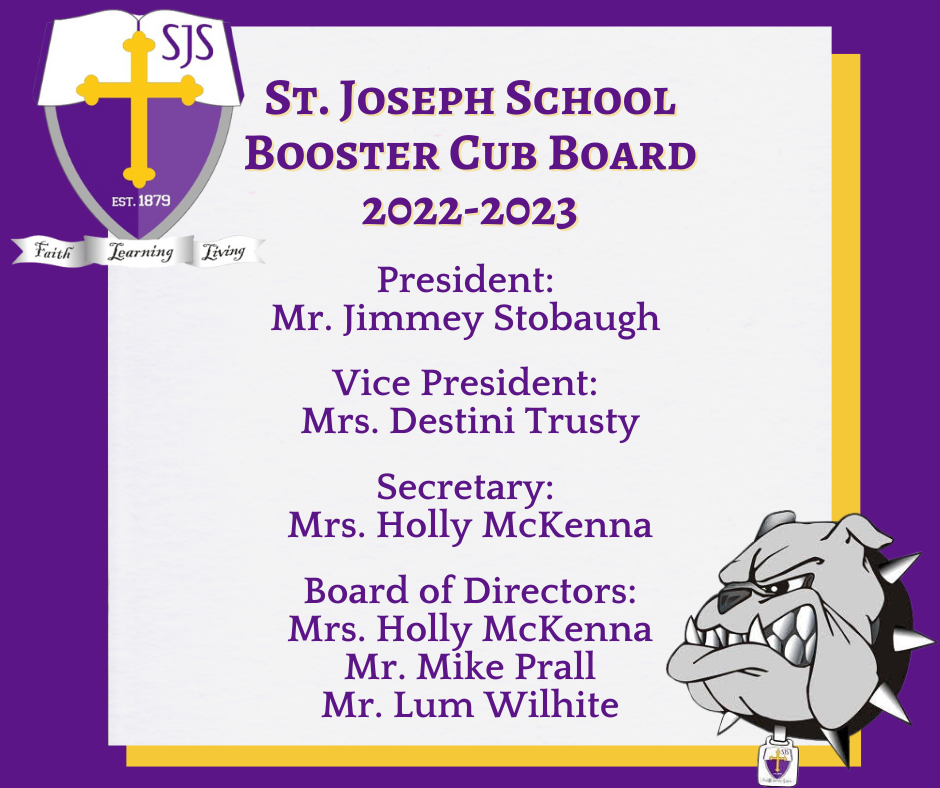 The St. Joseph School Board met Wednesday night for their August board meeting. We hope this report helps to keep our faculty, staff, families and community informed about present status and future plans for St. Joseph School.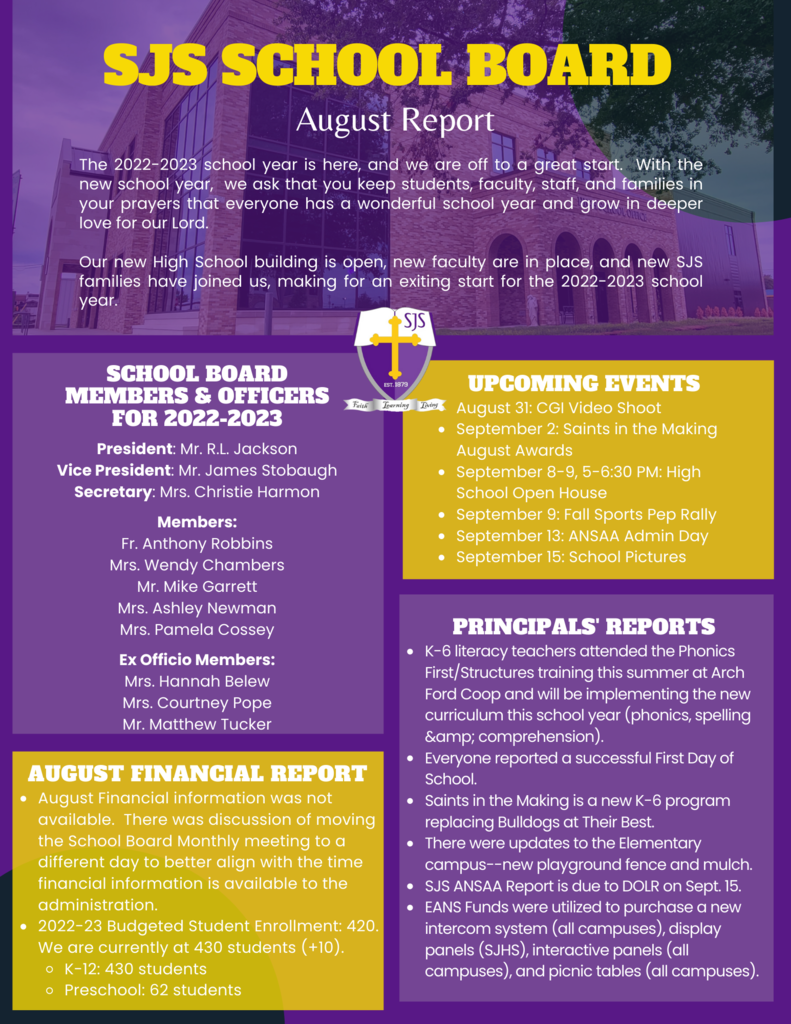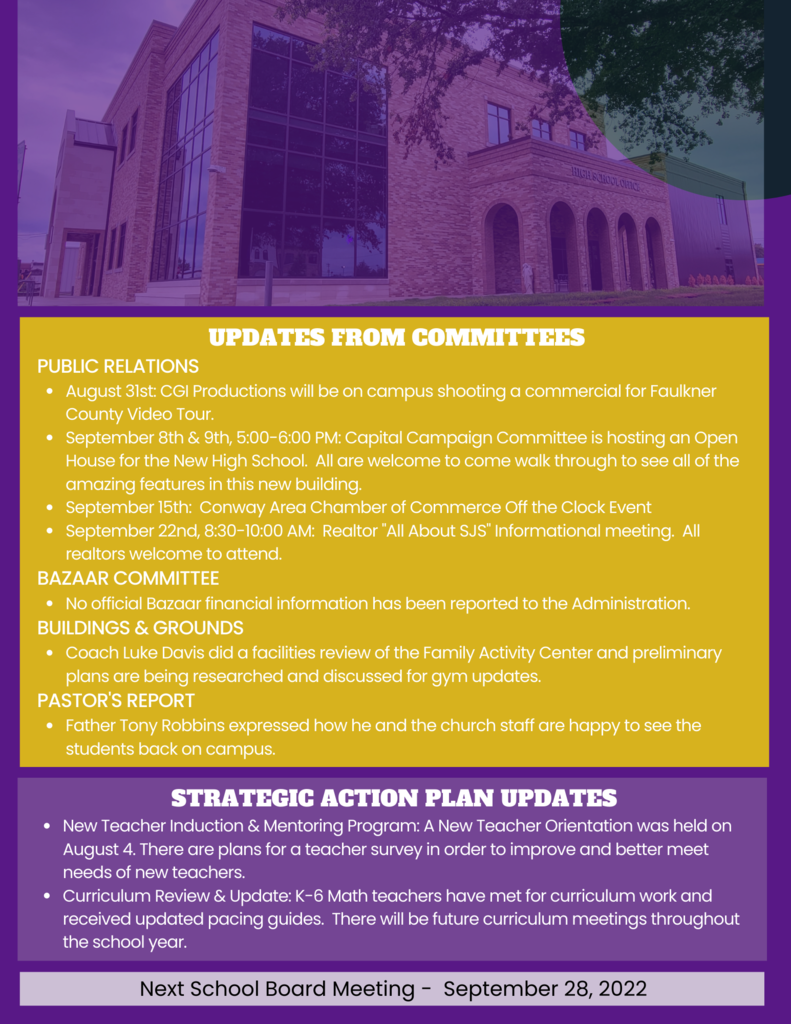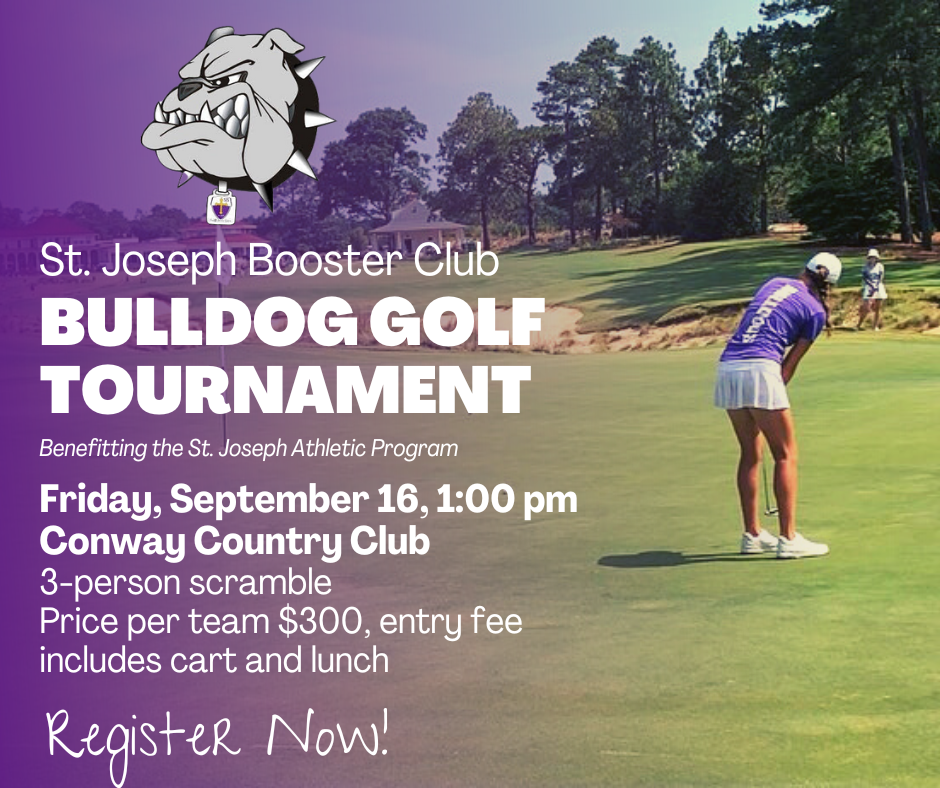 Attention New Families: There has been a location change for the New Family Orientation. It was originally scheduled for the SJHS Black Box Theater, but now the event will be in the Spiritan Center Dining Hall. Same date and time. We can't wait to welcome all of our new families to St. Joseph School! #FaithLearningLiving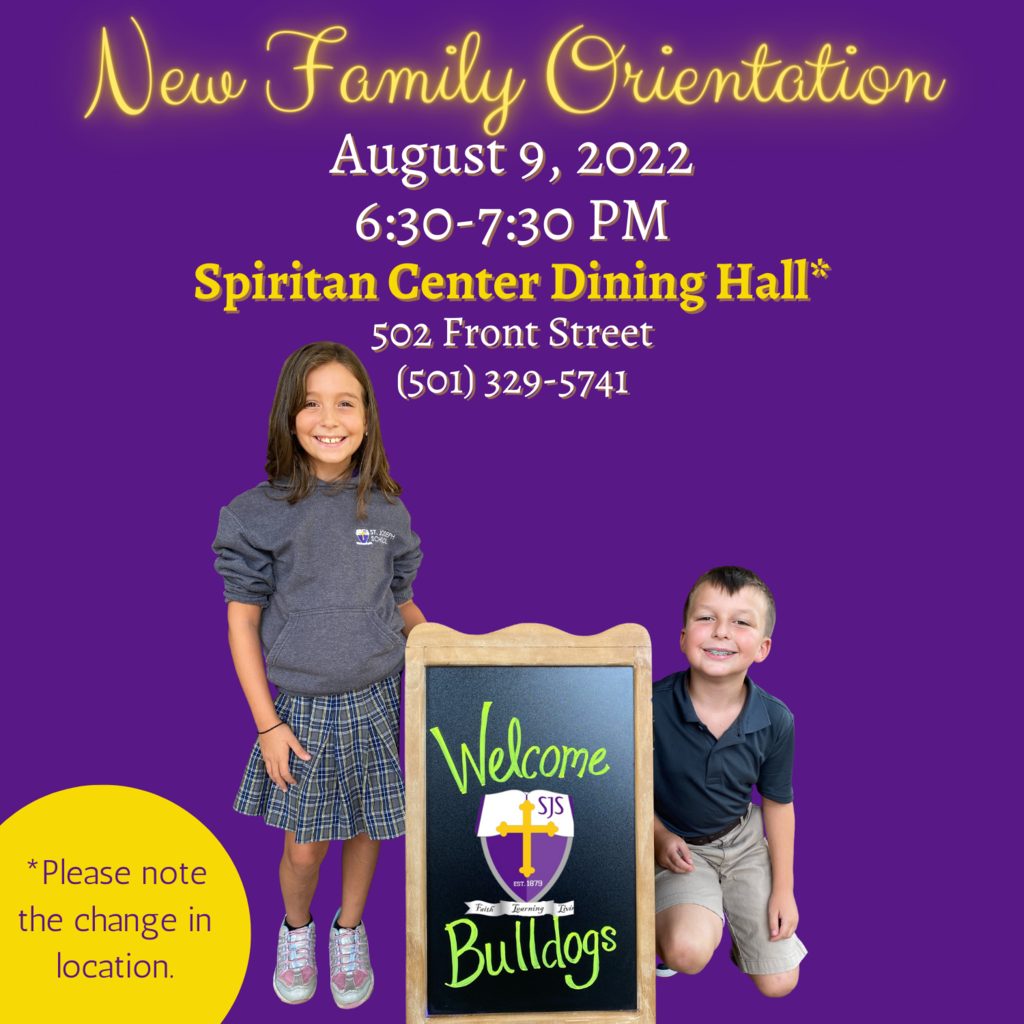 The Toggery will be at the Elementary Cafeteria on Tuesday from 12:00-6:00 PM. Stop by and see us!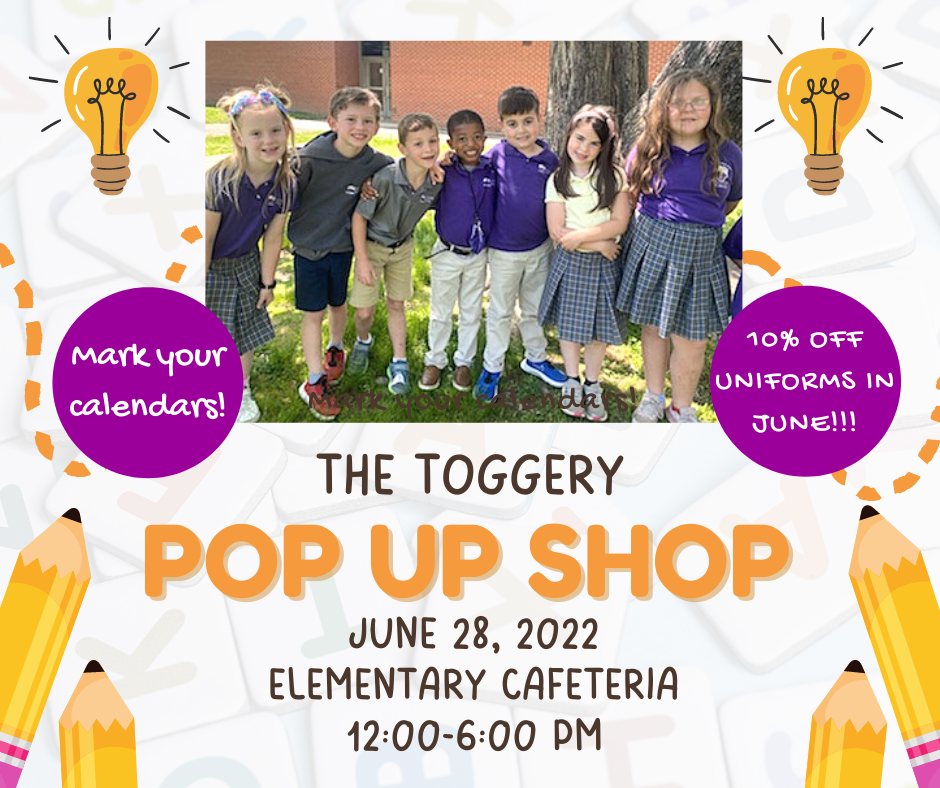 A group of students in the Middle School Art Enrichment class did a fantastic job on their sculpture project using egg cartons. "They brainstormed what the egg cartons would become, created it and then they wrote the meaning behind the sculpture and executed it all beautifully!"--Mrs. Shannon Chamoun, K-6 Art Teacher. #FaithLearningLiving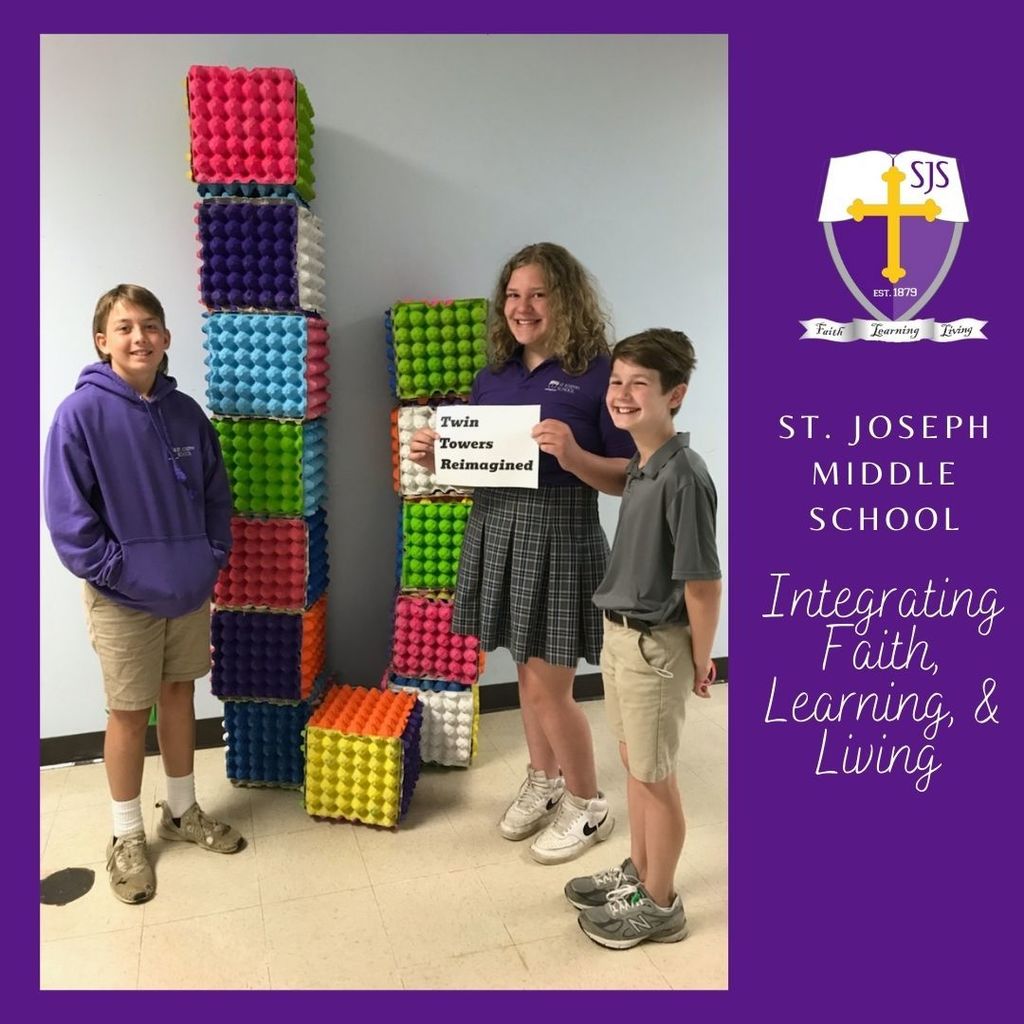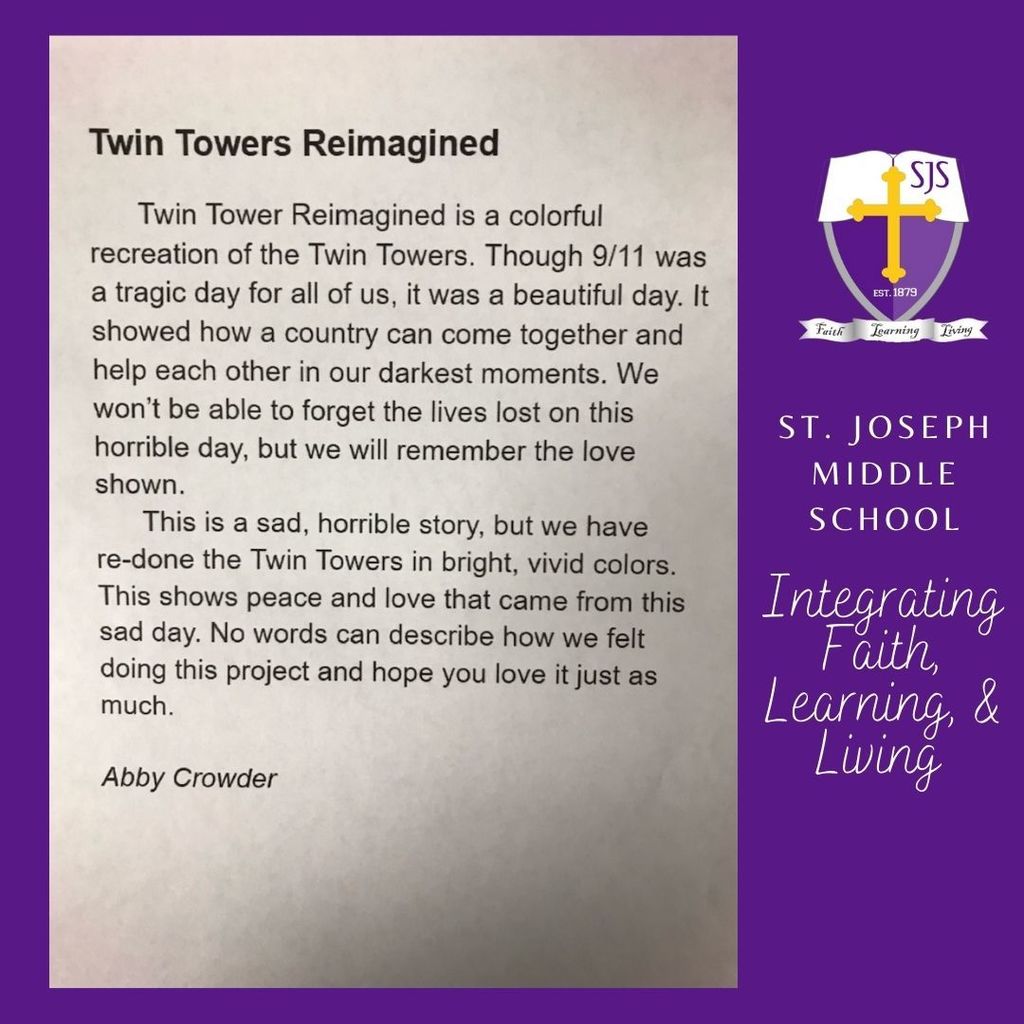 Best of luck to our Middle School students at the Battle of the Books Tournament at Immaculate Conception Catholic School today! Go BOBdogs! #FaithLearningLiving

Join us in celebrating Mrs. Chamoun and Mrs. McMillan on May 1st from 3:00-4:30 PM at the Elementary Cafeteria. We are so thankful for their many years of love, dedication, and service to St. Joseph School and wish them the very best in their retirement! #FaithLearningLiving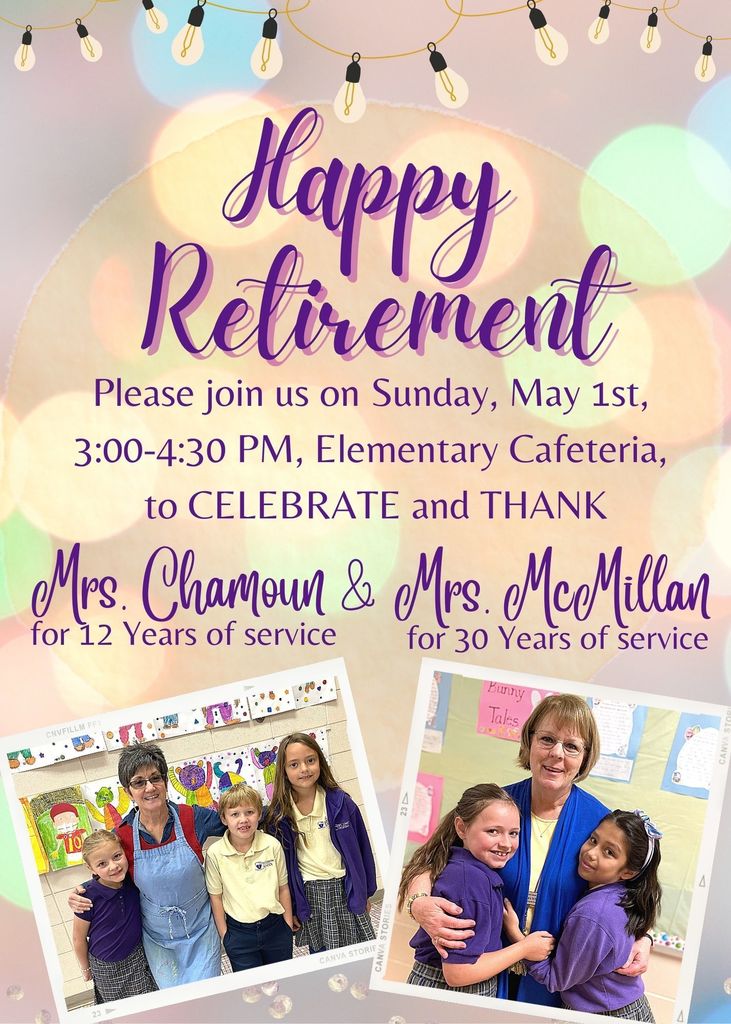 Attention Elementary Parents: On Friday, April 29, 7:15-7:55 AM, we would love for you to pop in the Elementary Cafeteria for a breakfast bite to start Fri-YAY with your K-3 student! #FaithLearningLiving THANK YOU to our Muffins in the Morning sponsor Stefanie Schrekenhofer-Dace with Moore and Company Realtors,
www.stefanieproperties.com
.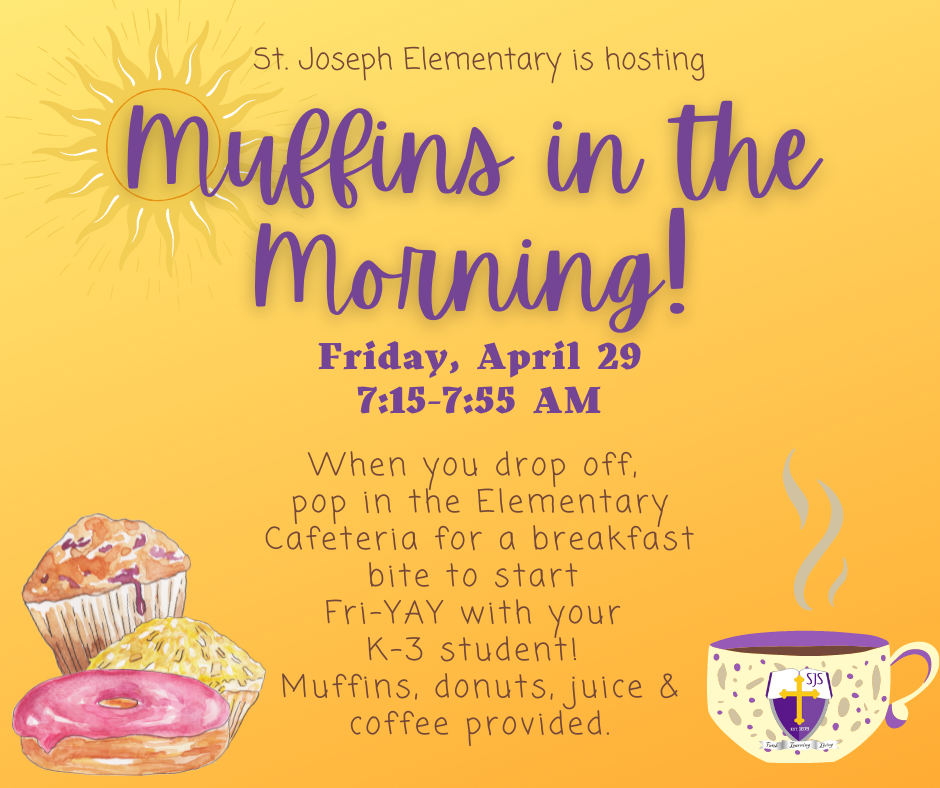 To the members of the St. Joseph School community, St. Joseph School is monitoring the potential for severe weather in our area this afternoon. If there is an active tornado threat or other dangerous conditions, we will delay dismissal and shelter in place according to our safety plans. Students will not be dismissed if conditions are unsafe at dismissal time. Please watch for more updates. Amen, Mr. Matthew K. Tucker, B.S.Ed, M. Ed. Principal, St. Joseph School Principal, St. Joseph High School Integrating Faith, Learning, & Living 1 Corinthians 12:12-27

Last week, St. Joseph Elementary celebrated Read Across America Week. As a part of Read Across America, and to celebrate Dr. Seuss' birthday, there were many guest readers on campus. Parents, grandparents, and our school administrators participated and shared their love of literacy with the students. They had so much fun hearing so many wonderful stories and enjoyed dressing up each day with a different theme, including a "Dress as Your Favorite Book Character" Day on Tuesday. It was a great week to be a Bulldog! To learn more about St. Joseph Elementary, visit
www.stjosephconway.org
or call 501-513-6808 to schedule a tour. #FaithLearningLiving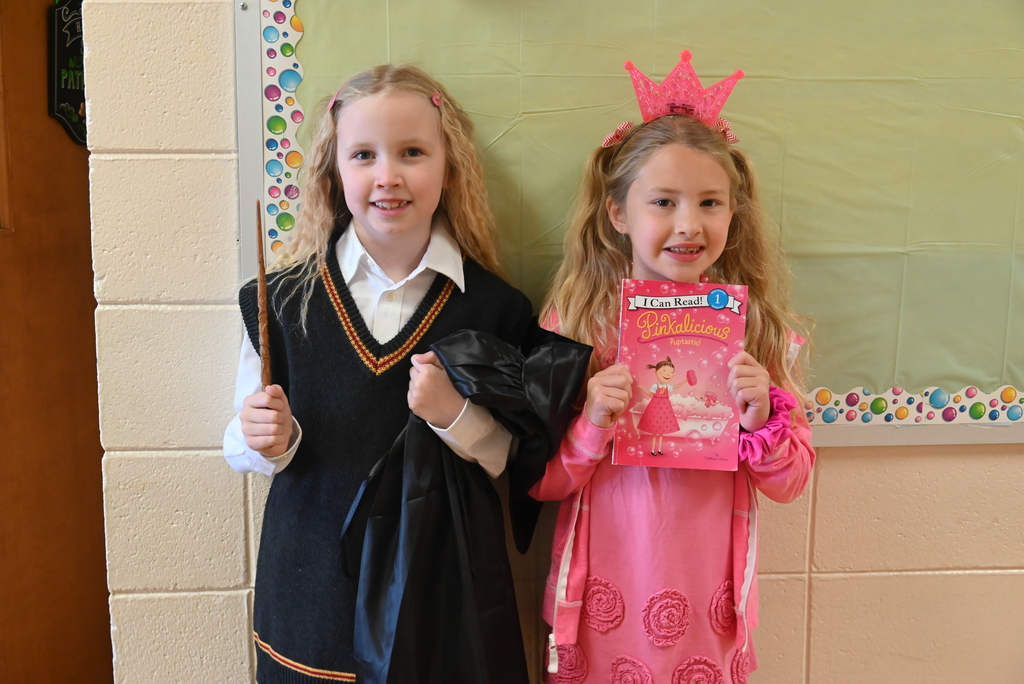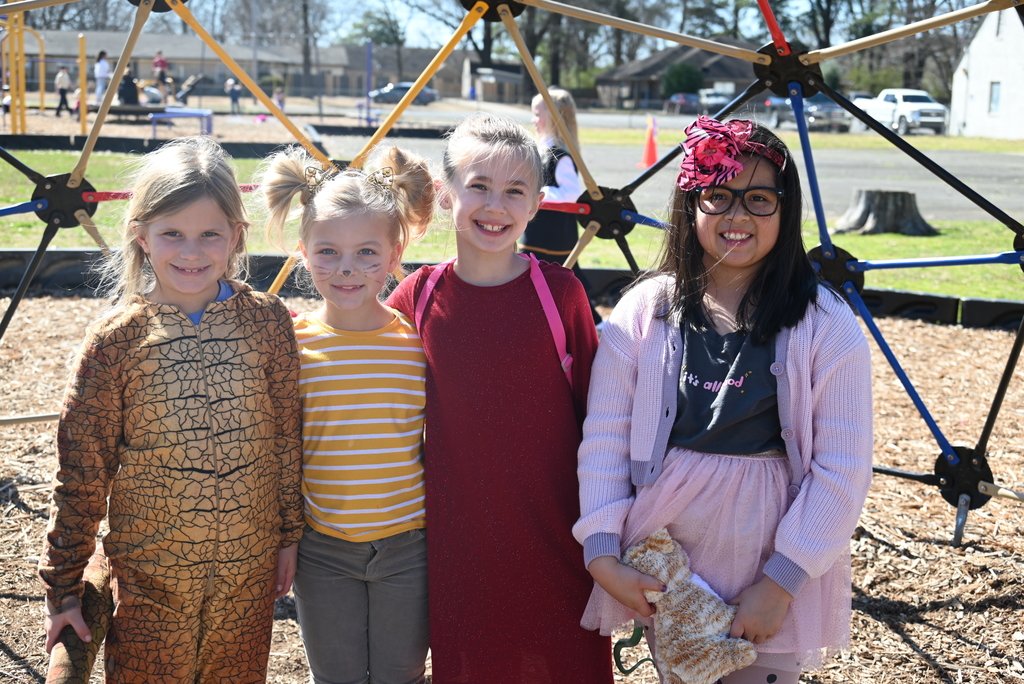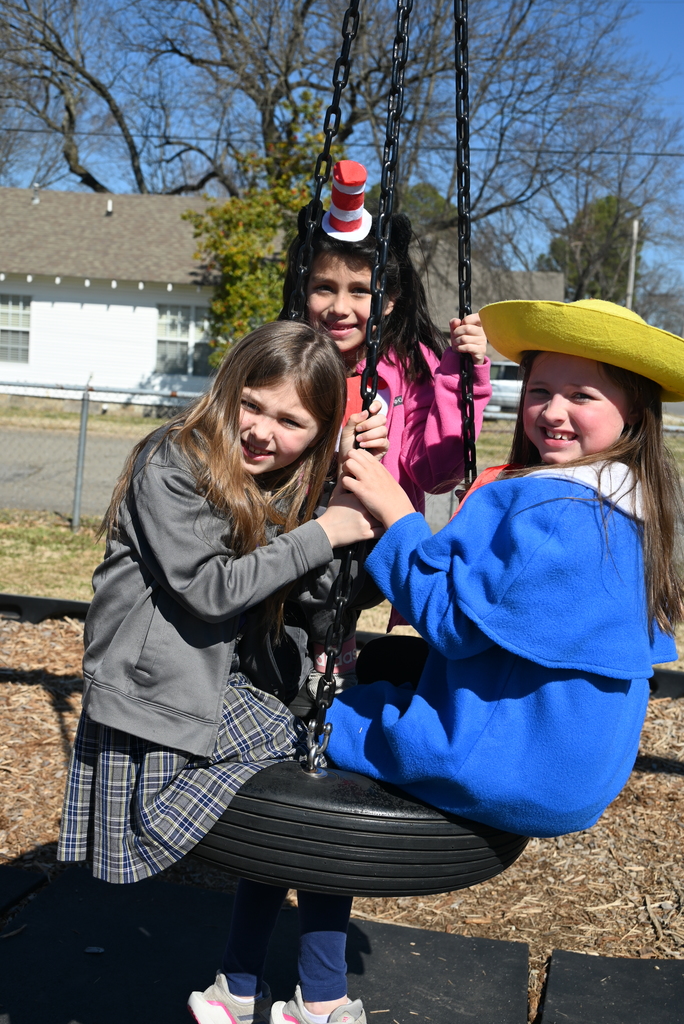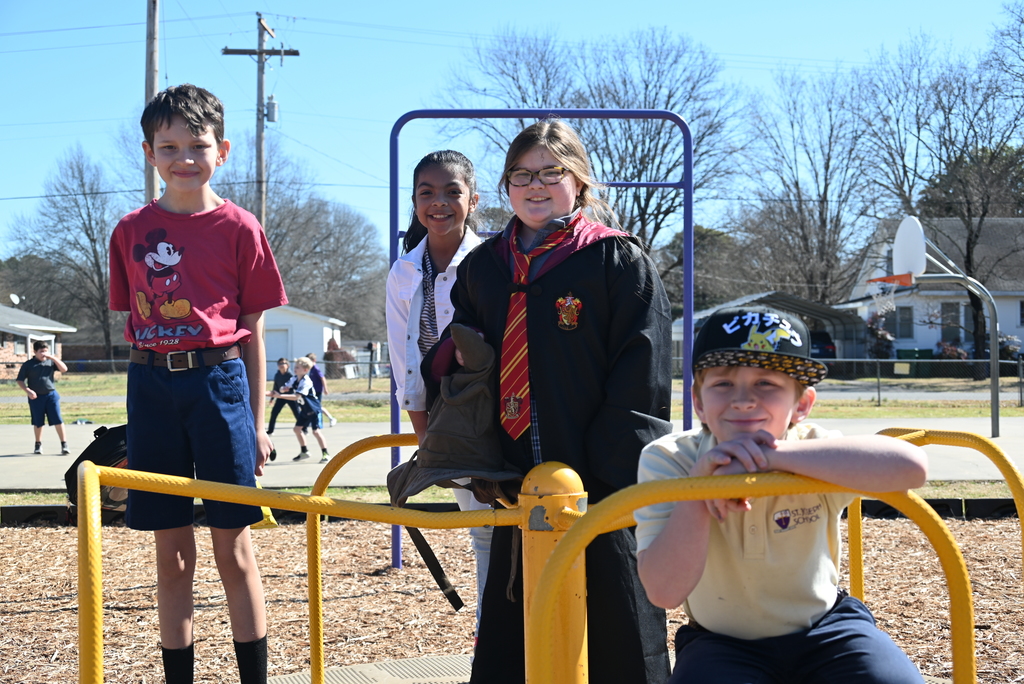 St. Joseph School will utilize an AMI Day tomorrow, Friday February 25, due to inclement weather. Please see the school email for more information. #FaithLearningLiving

St. Joseph School will utilize an AMI Day Thursday, February 24, due to inclement weather. Please refer to the school email for AMI instructions. #FaithLearningLiving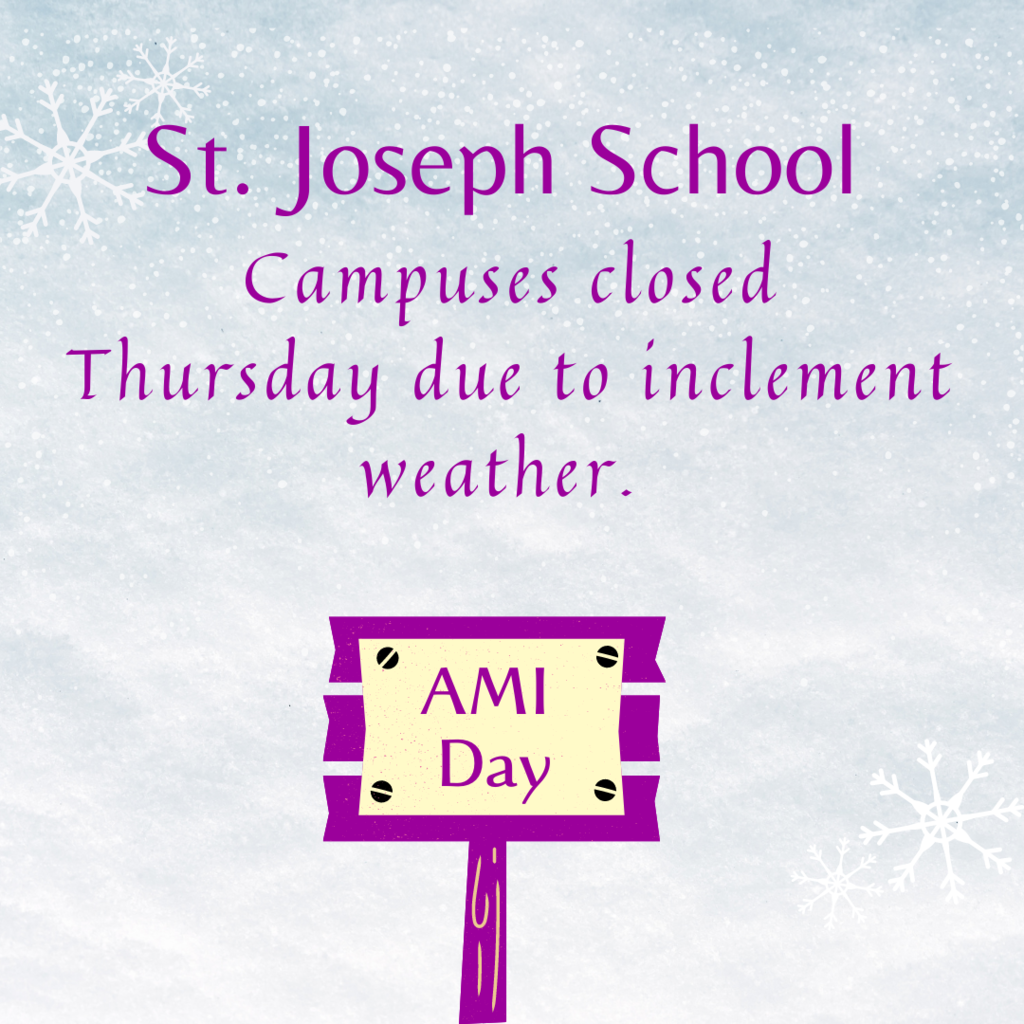 The Preschool-12th Grade will close today, 2/23/22, at 12:00 PM (Noon), in anticipation of inclement weather. The After School Program will not be available today. A decision about Thursday, 2/24/2022, will be communicated as soon as possible.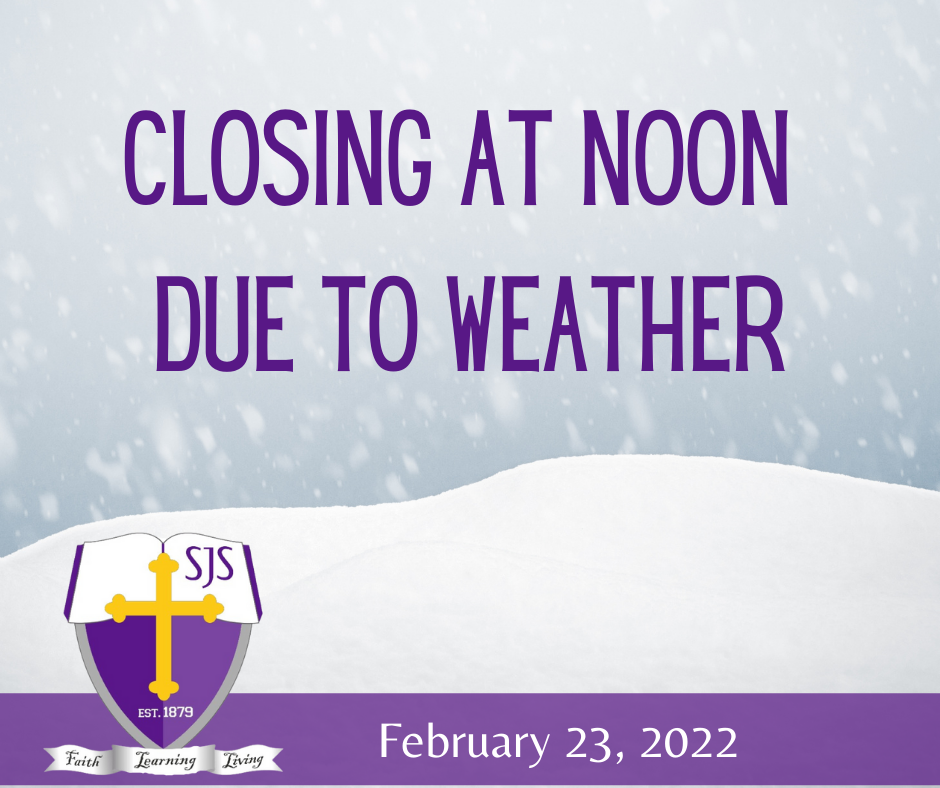 This week our Sr. Girls and Sr. Boys Basketball teams will be competing in the 2A-5 Central District Basketball Tournament at Quitman.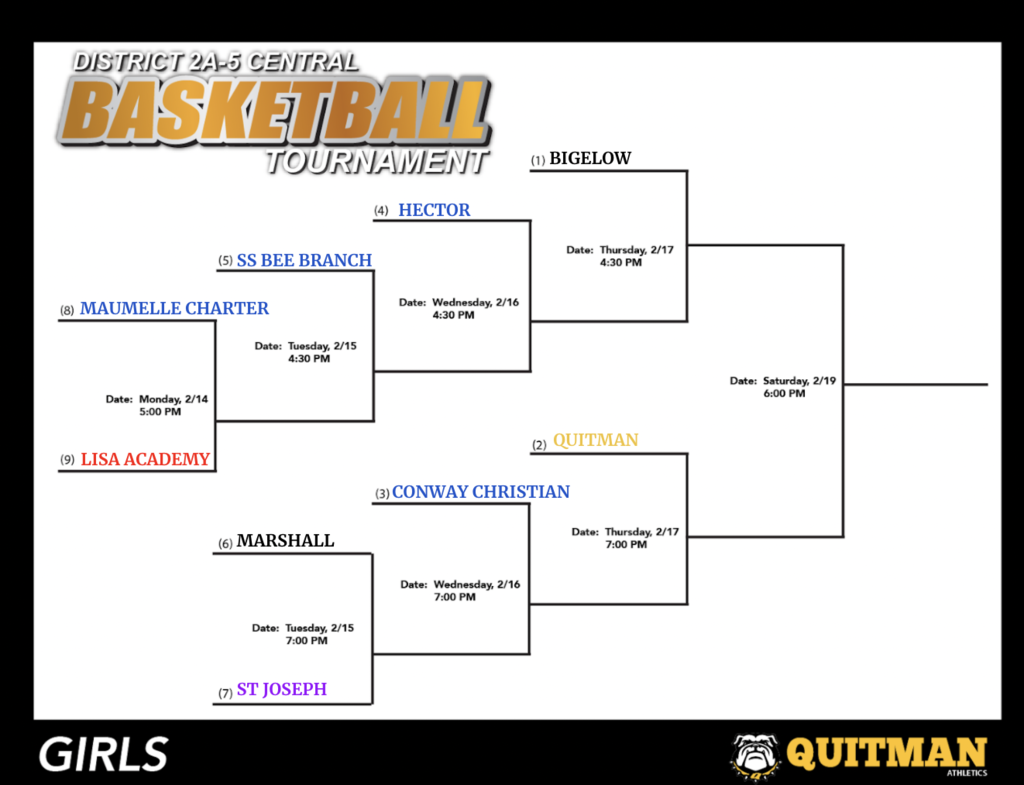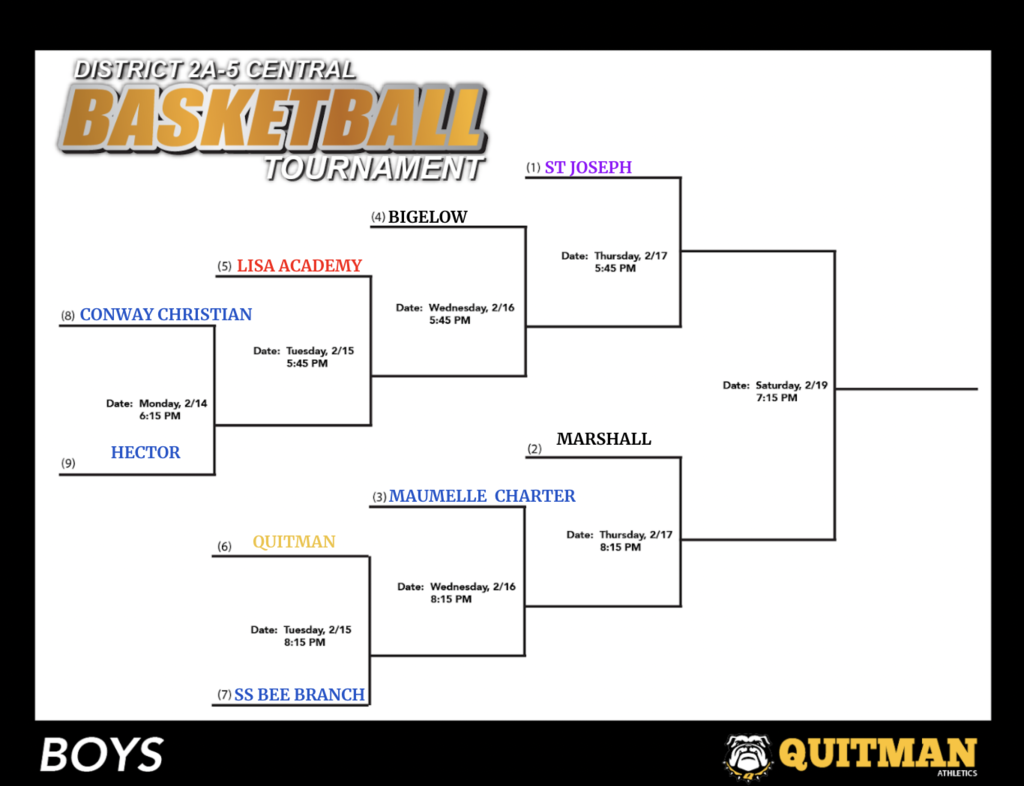 Join us this Sunday, January 30th, 2:00-4:00, for the SJS Showcase! All three campuses will be open for tours, administrators and faculty will be on hand to answer questions, and admissions information will be available. Stop by and learn all about St. Joseph School!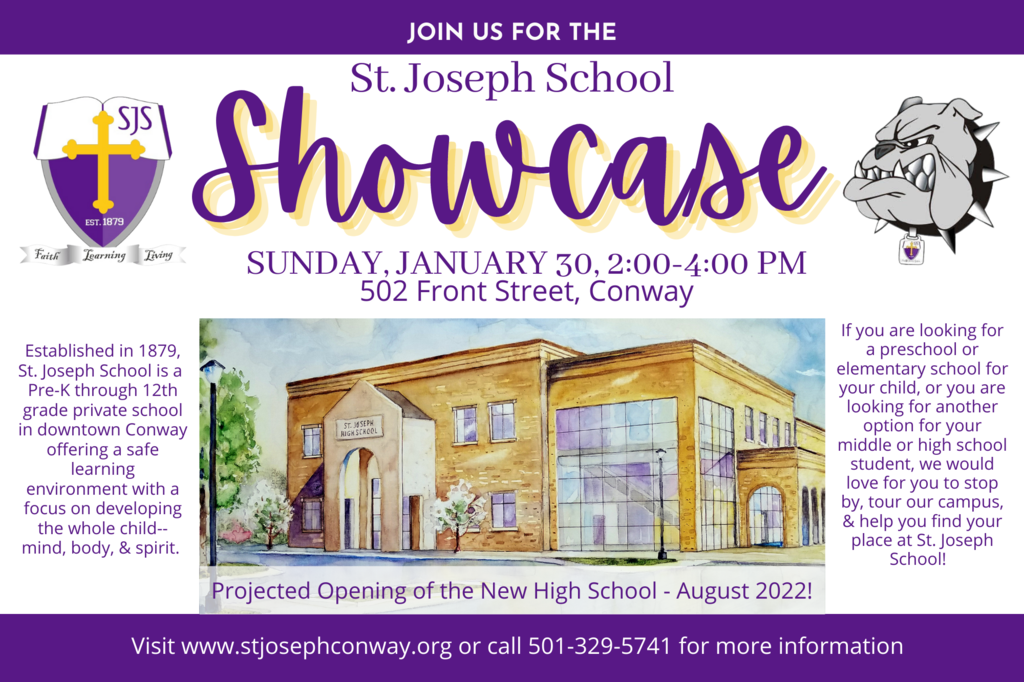 Catholic Schools Week is next week--January 30-February 5! We are excited to be celebrating Catholic Education at St. Joseph School!
https://youtu.be/xf5mbtVWv1o

Feast Day of Saint Nicholas--December 6th "The giver of every good and perfect gift has called upon us to mimic Gods giving, by grace, through faith, and this is not of ourselves."-- St. Nicholas of Myra