CONGRATULATIONS to St. Joseph Senior Chloe Skinner! Chloe has been offered the Arkansas Tech University Academic Scholarship valued at $44,000. Outstanding! #FaithLearningLiving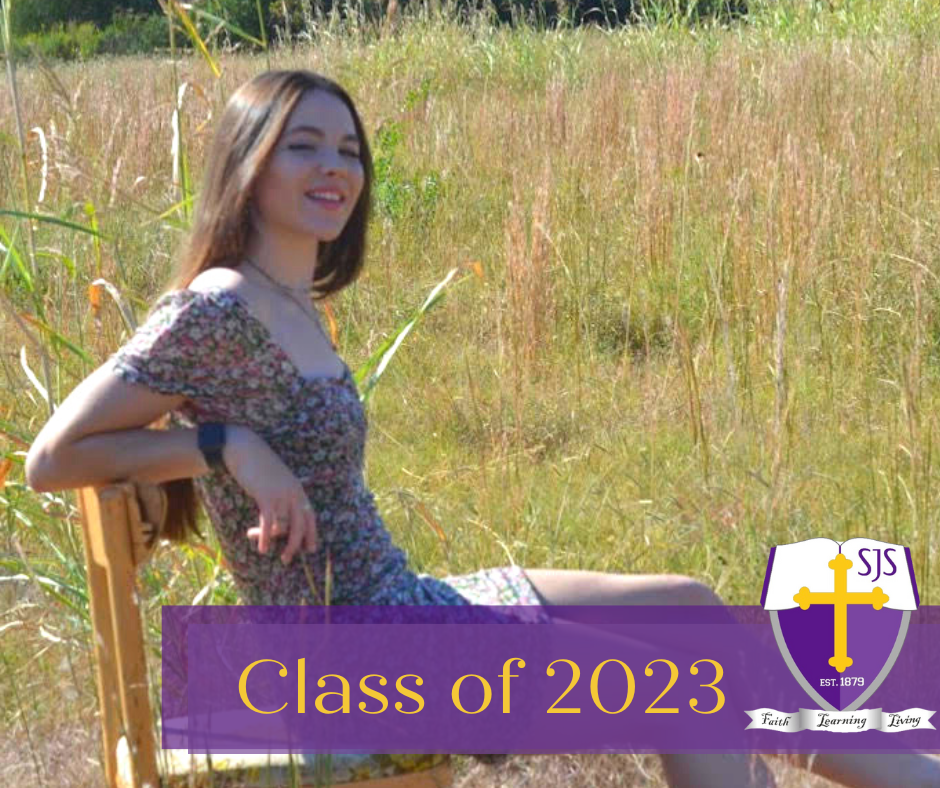 The St. Joseph School Administration team is honored to share the 2022-2023 Golden Apple Award Educator of the Year recipients: St. Joseph Elementary School - Mrs. Hannah Yrle St. Joseph Middle School - Coach Brent Bruich St. Joseph High School - Coach Chandler Stanek Congratulations to these very deserving teachers and their commitment to Catholic education! Amen, Mrs. Hannah Belew, M. Ed., Middle School Assistant Principal, Mrs. Courtney Pope, Ed. S, Elementary School Principal Mr. Matthew Tucker, B.S. Ed, M. Ed., St. Joseph School Principal, High School Principal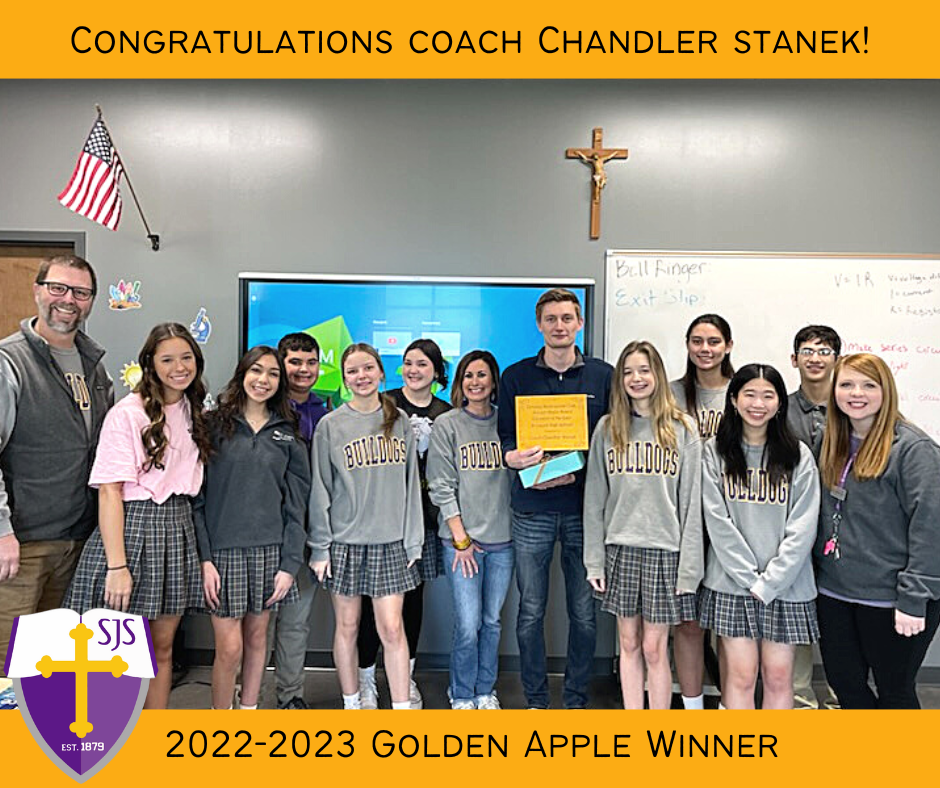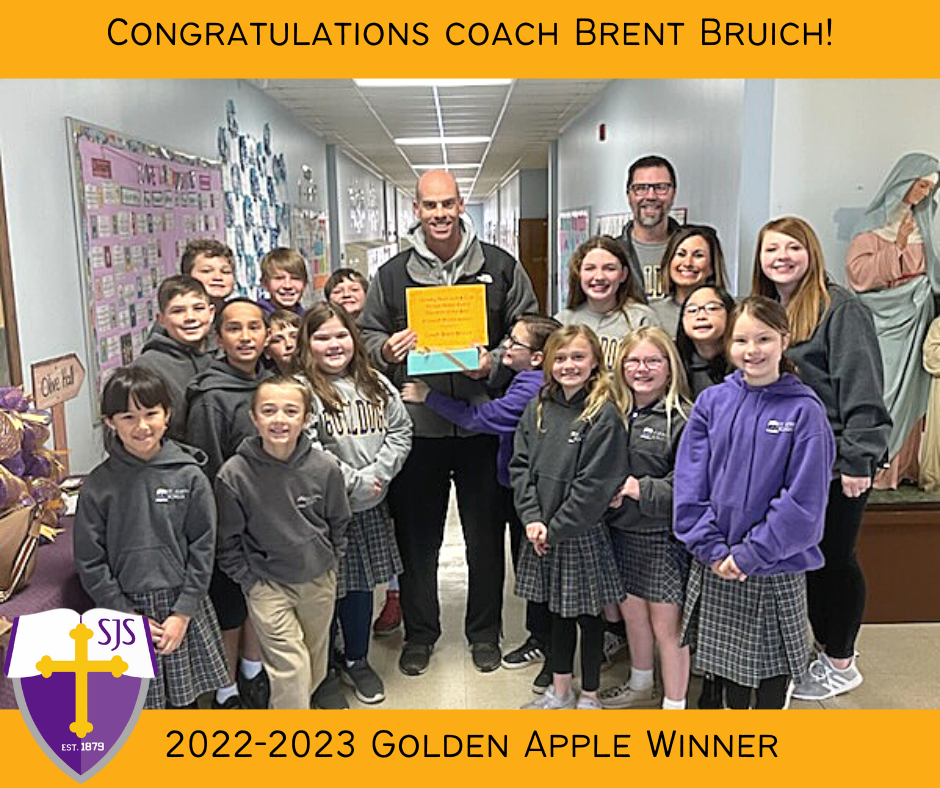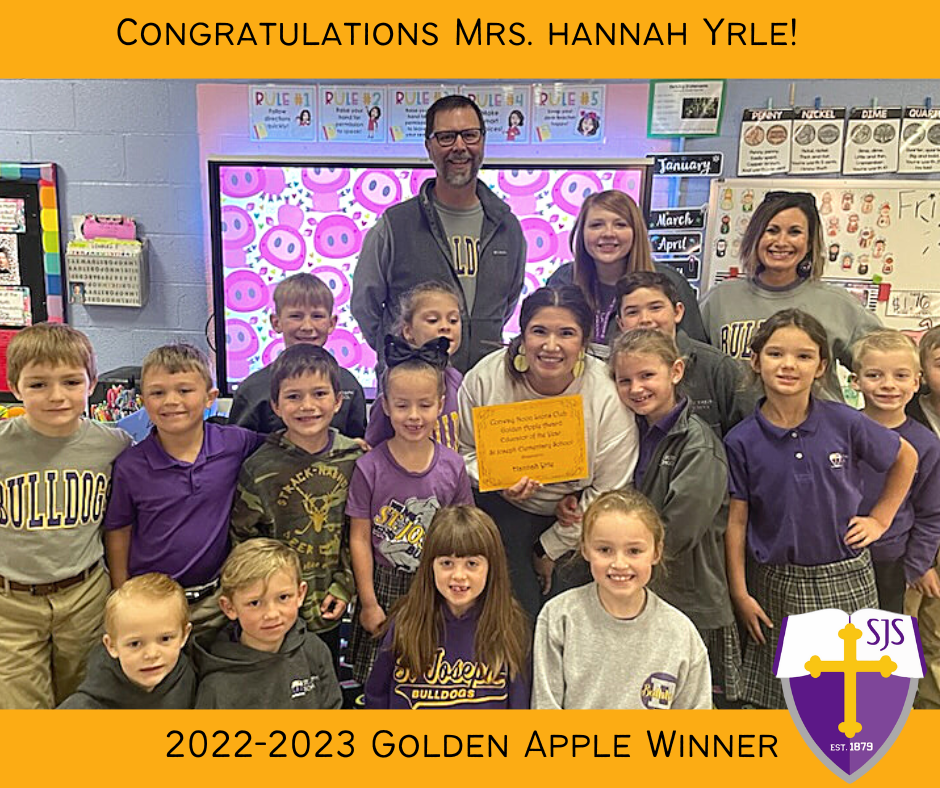 In honor of President's Day, there will be no school on Monday, February 20. Let's remember our nation's leaders in our prayers. "There are no great limits to growth because there are no limits of human intelligence, imagination, and wonder." ―Ronald Reagan #FaithLearningLiving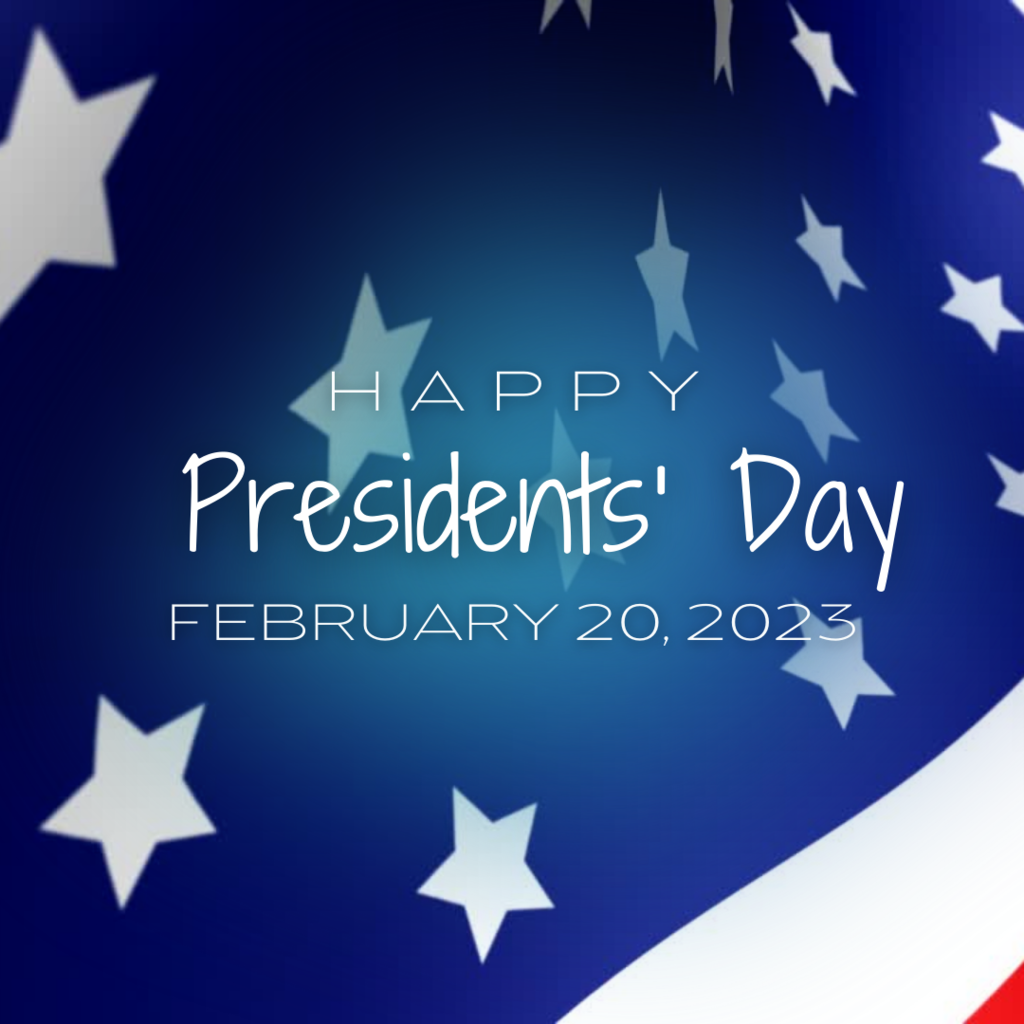 February 15 is National School Resource Officer Appreciation Day. School resource officers serve as important bridges between youth, law enforcement, and the communities they serve. Thank you Mr. Bradley Fornash for all you do for St. Joseph School each and every day! #FaithLearningLiving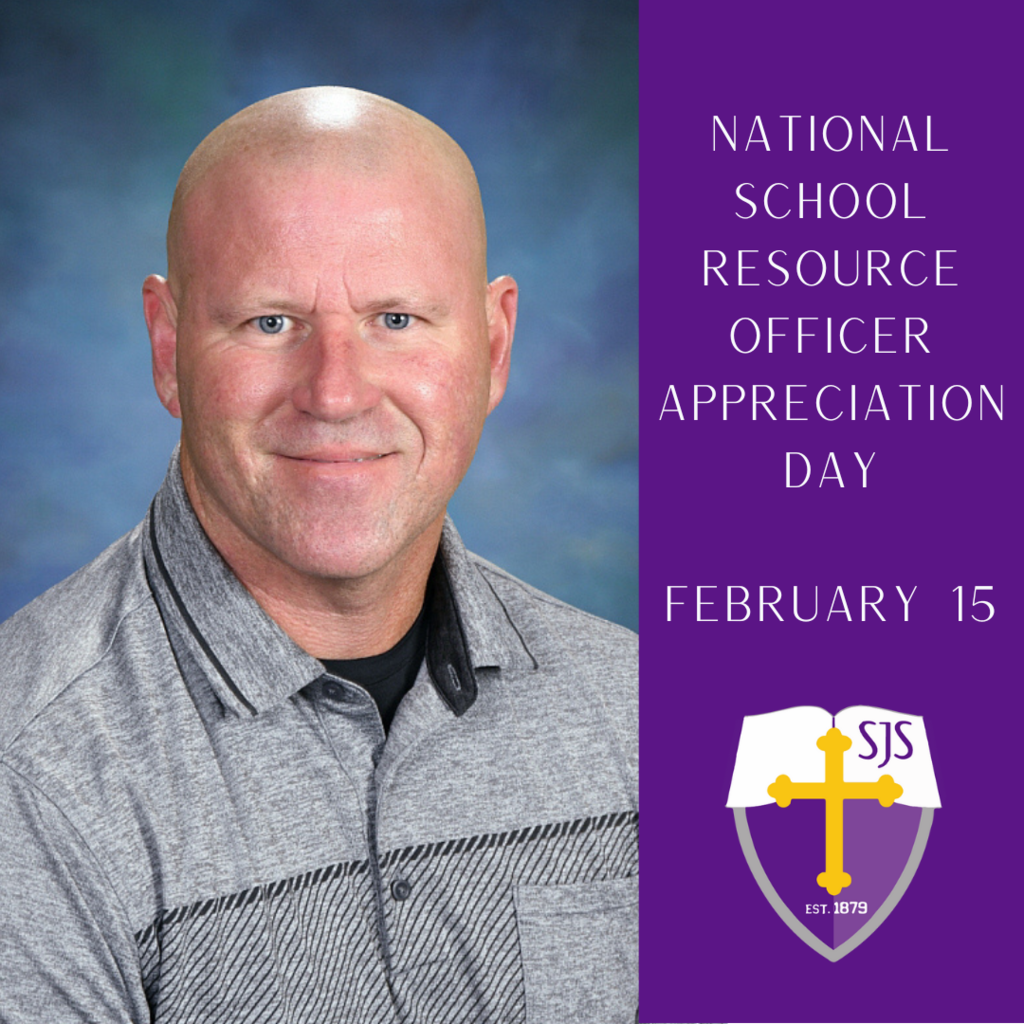 CONGRATULATIONS to St. Joseph Senior Mandy Larios! Mandy has been offered the Ecclesia College Academic Scholarship valued at $10,000 and the Athletic Scholarship valued at $14,000. Way to go, Mandy! #FaithLearningLiving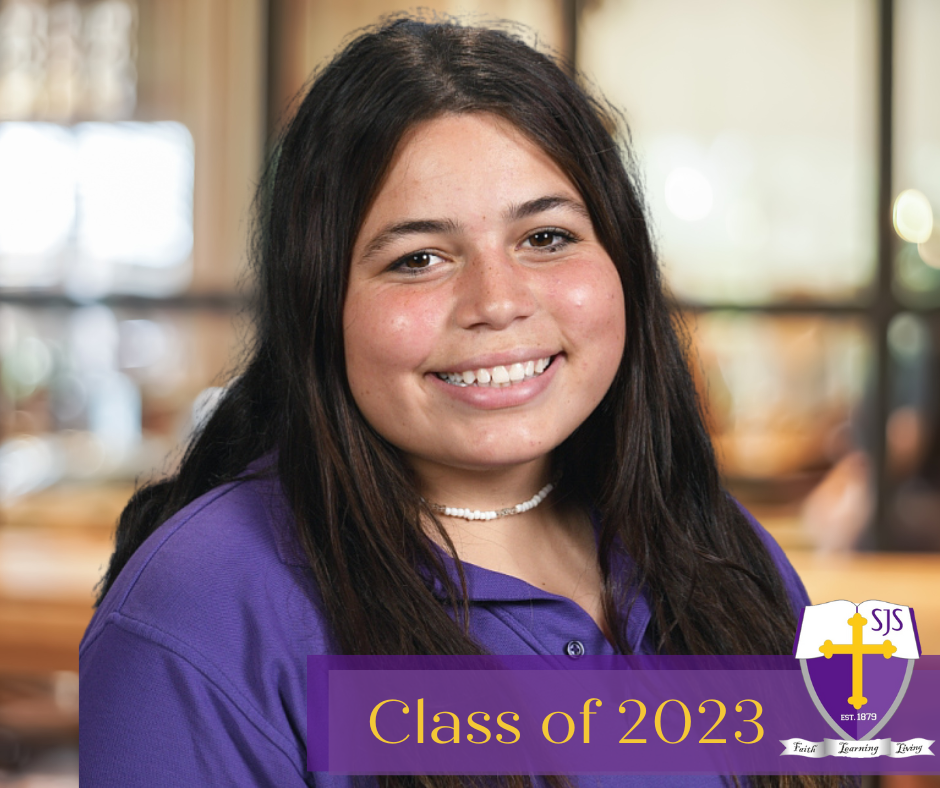 CONGRATULATIONS to St. Joseph Senior Tess Keisling! Tess has been offered the Crimson Legends Scholarship from University of Alabama valued at $24,000. Way to go, Tess! #FaithLearningLiving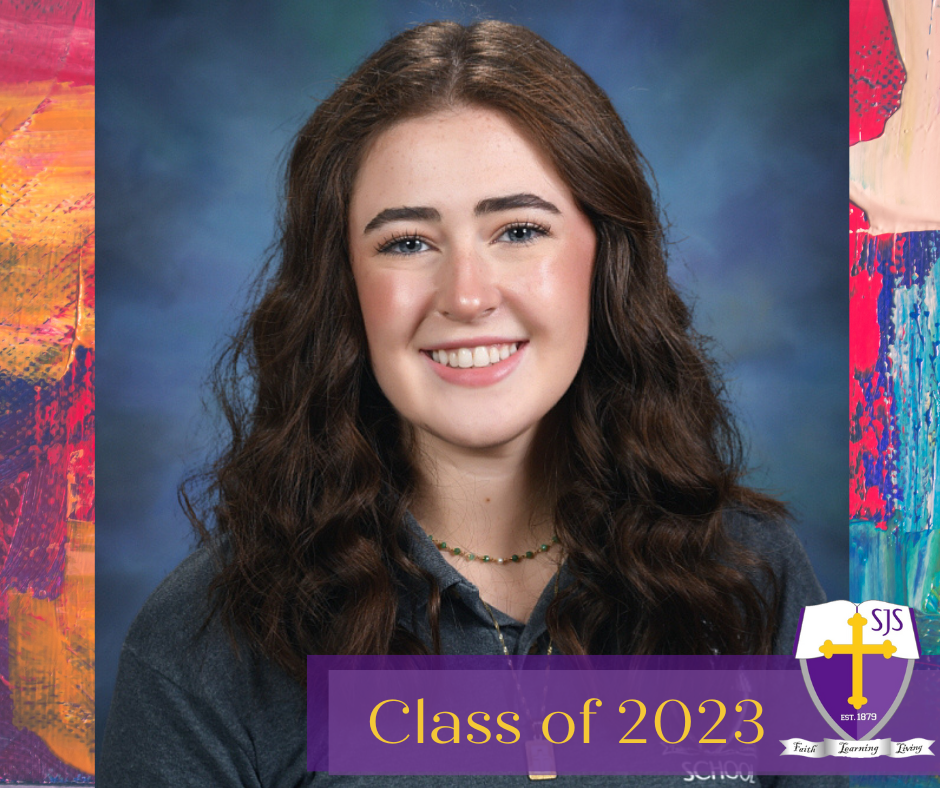 CONGRATULATIONS to St. Joseph Senior Charley Collins! Charley has been offered the Mississippi State University Freshman Academic Excellence Scholarship valued at $20,000, the Colvard Future Leader Scholarship valued at $8,000, and the Non-Resident Tuition Scholarship valued at $48,000. We are so proud of you!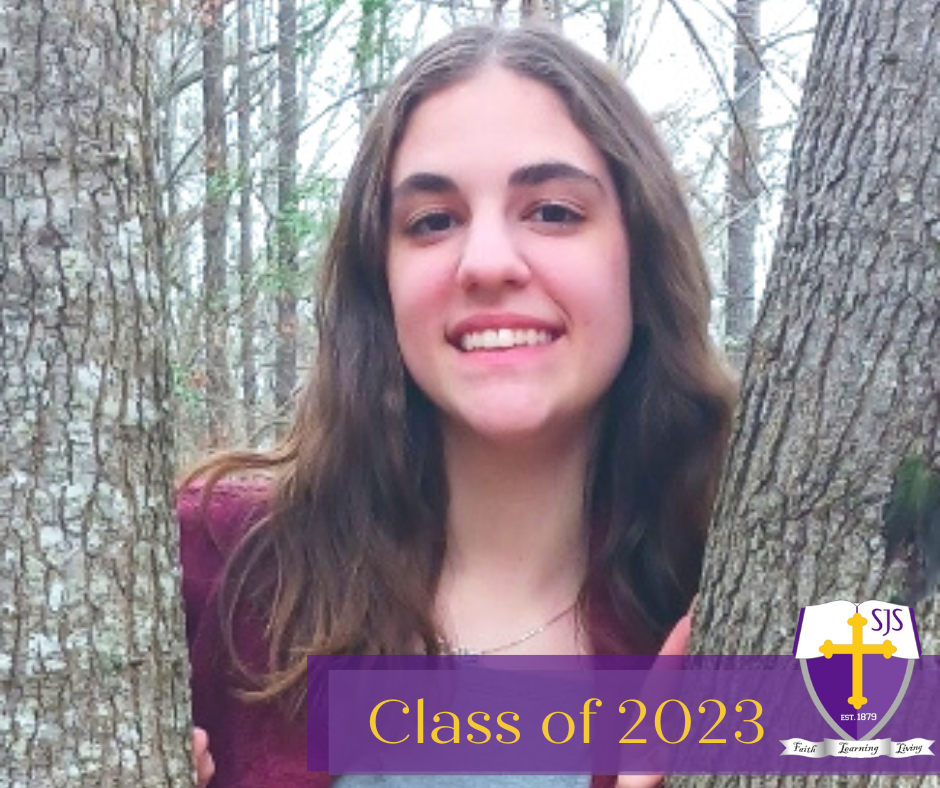 As of 3:30 PM, St. Joseph School will be open Wednesday, 1/25/2023. We are closely monitoring the possibility of winter weather in our area this evening. We will keep you posted!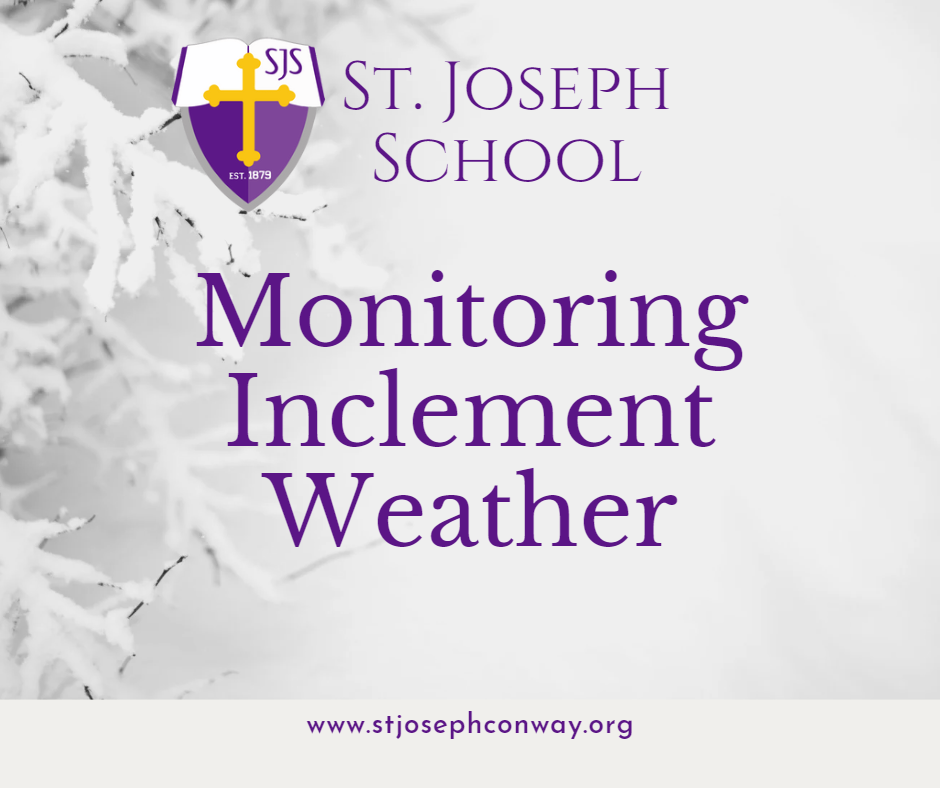 St. Joseph School will be closed Monday, January 16th, in recognition of the Martin Luther King Jr. Holiday. #FaithLearningLiving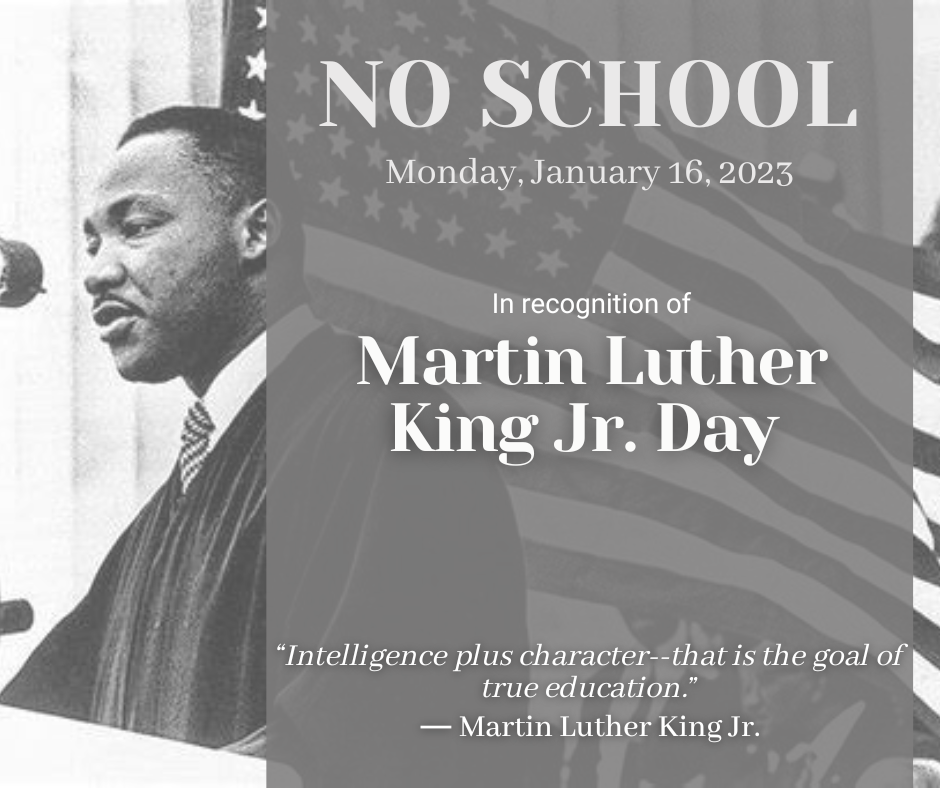 Spirit Week is here--January 9th-13th! Are you ready? See the attachment for the theme each day!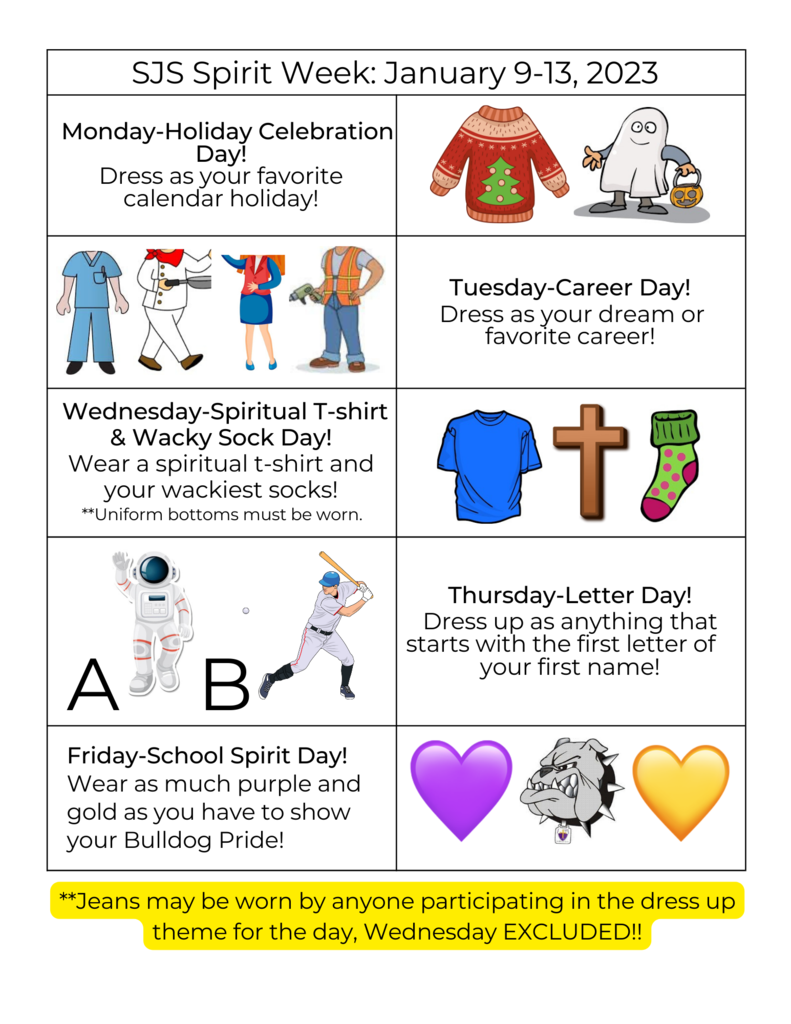 The St. Joseph 6th grade students put an Epiphany blessing on all the doors at the Middle School. This special blessing asks for God's protection over our homes (school). "May Christ Jesus dwell with us, keep us from all harm, and make us one in mind and heart, now and forever." Pictured is Cy Davis doing the door to Ms. Porcaro's office. Thank you 6th grade! #FaithLearningLiving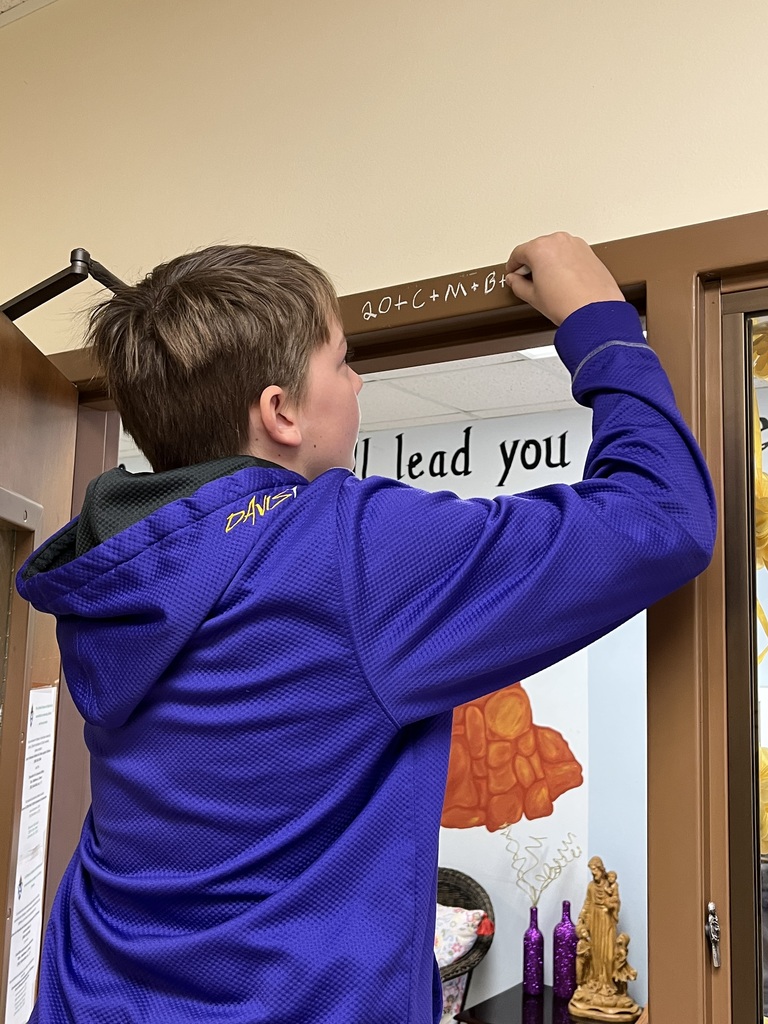 Here is your January Newsletter to help you stay up to date with everything going on at St. Joseph School! An emailed copy was sent to all SJS families, faculty & staff.


Don't forget about the PTO Christmas Cookie Exchange Social this Sunday, December 11, 2:00-4:00 PM! Even if you don't participate in the Cookie Exchange, come shop for Christmas presents, stocking stuffers, or just for yourself from our many vendors who will be there! #FaithLearningLiving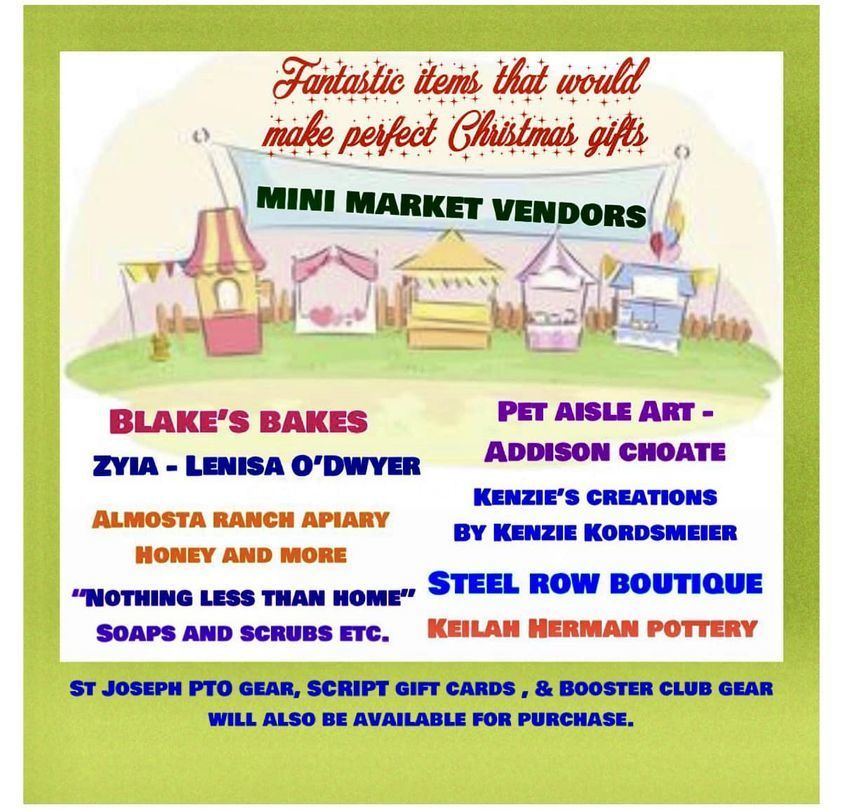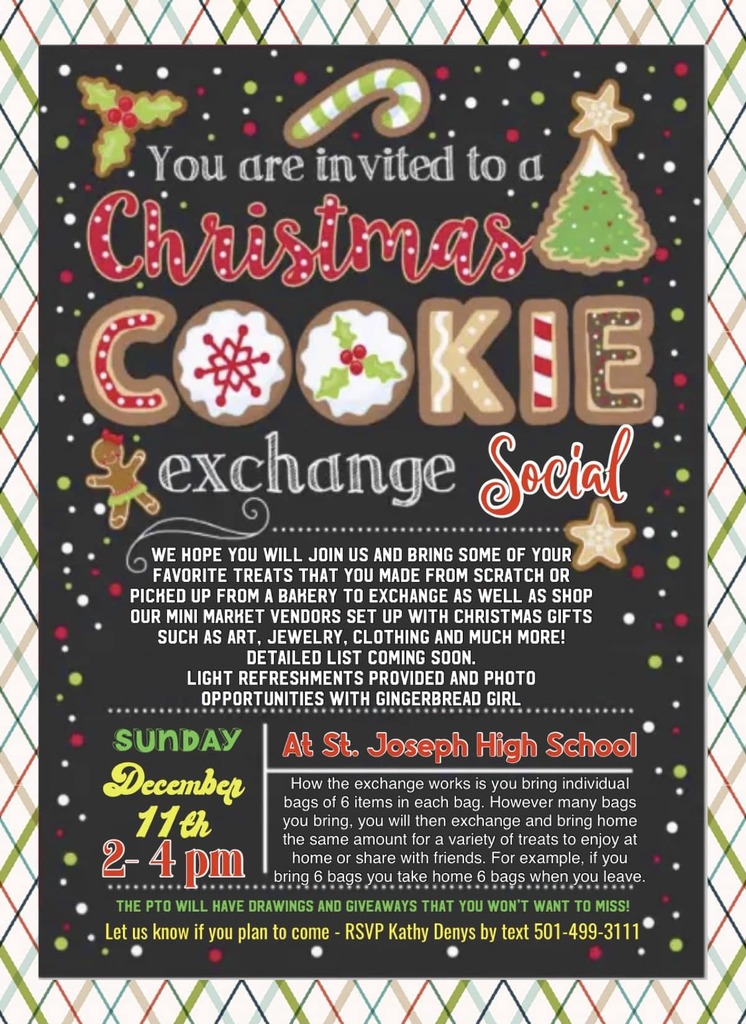 REMINDER to St. Joseph students: Tomorrow, Dec. 6, you may wear your Santa hats and Christmas socks to celebrate St. Nick's Day!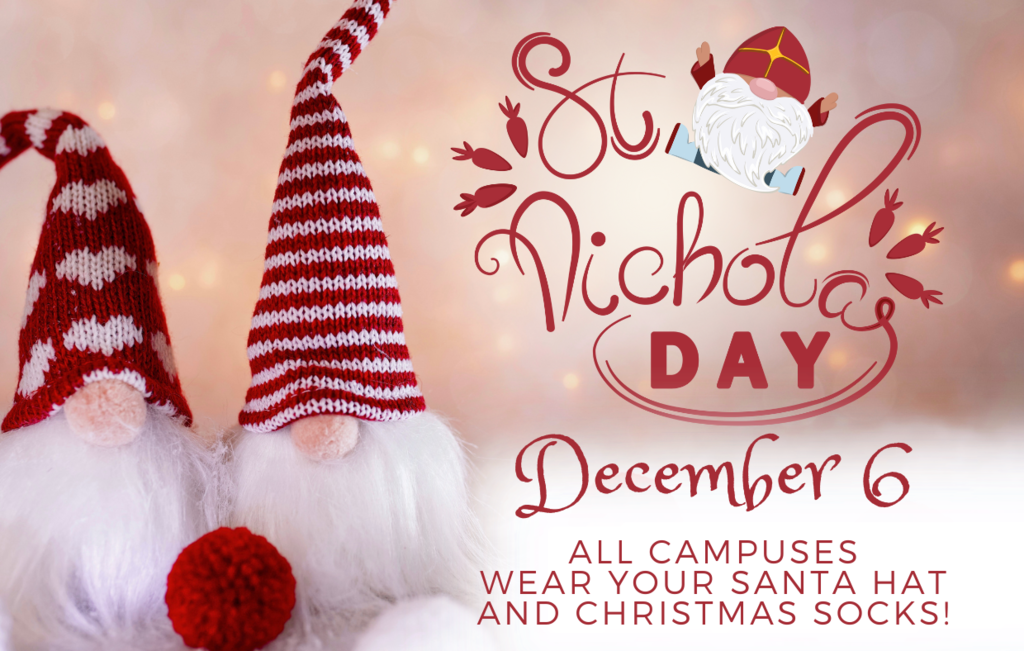 A big THANK YOU to Jill Turner with Coldwell Banker RPM Group for sponsoring the parent Coffee Bar at the 1st Grade Gingerbread House Event on December 2nd at the Elementary School! You are the best Mrs. Turner!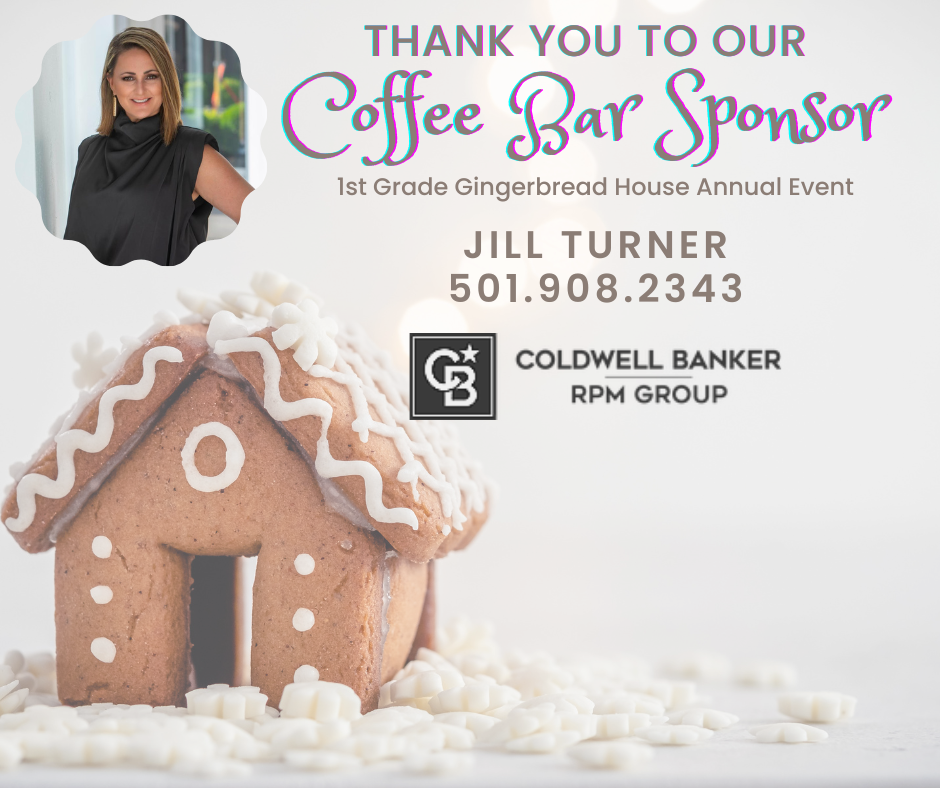 The St. Joseph School Board met Wednesday night for their November board meeting. We hope this report helps to keep our faculty, staff, families and community informed about present status and future plans for St. Joseph School.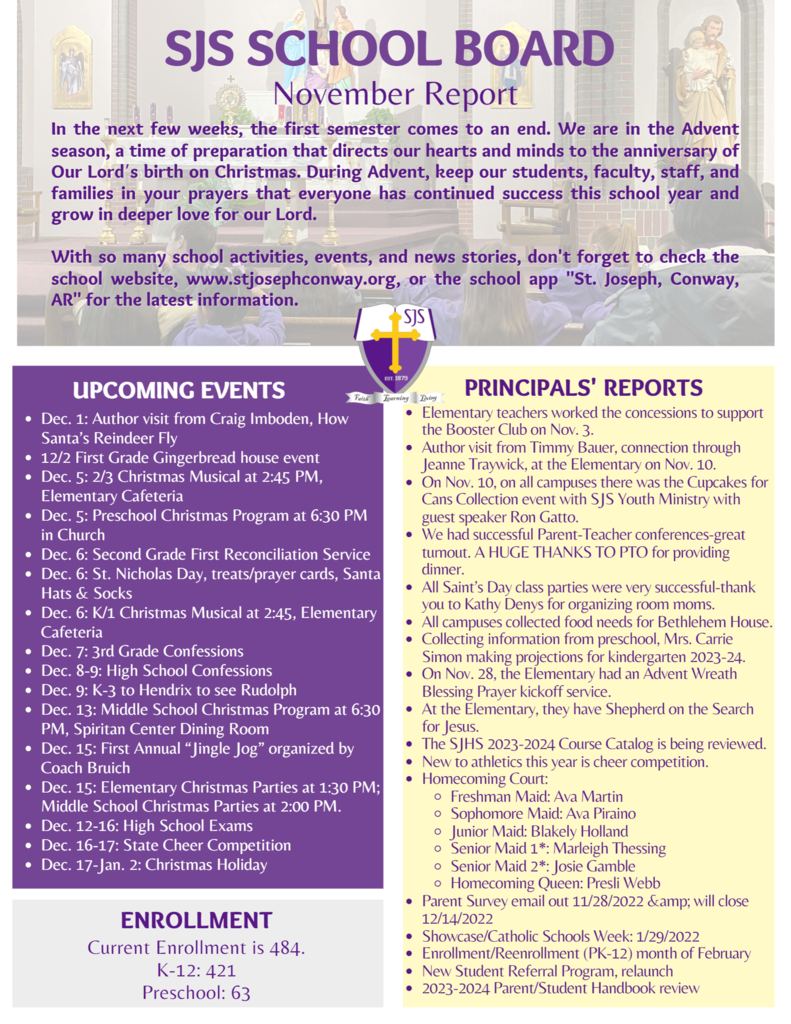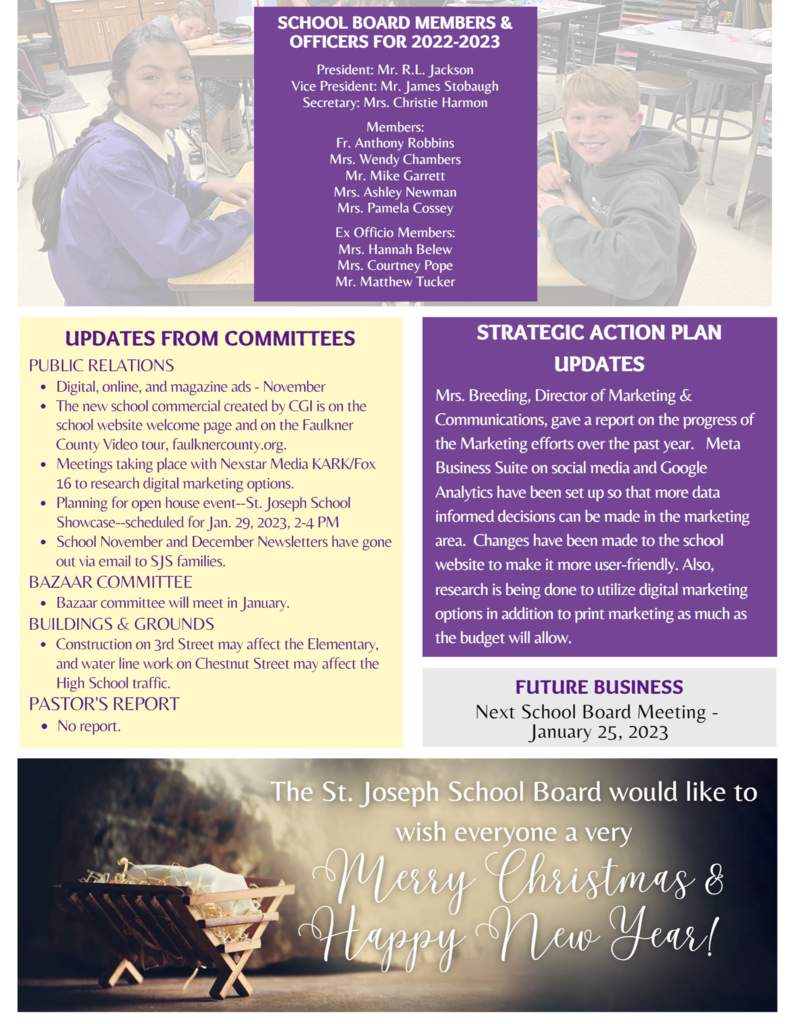 CONGRATULATIONS to Mrs. Laura Williams, Director of After Care Programs, and our Little Dribblers for being the catalog photo contest winner of Palos & School Health equipment catalogs for 2023! It will go out all across the U.S. to schools and PE departments. Thank you Mrs. Williams for all you do for St. Joseph School! #FaithLearningLiving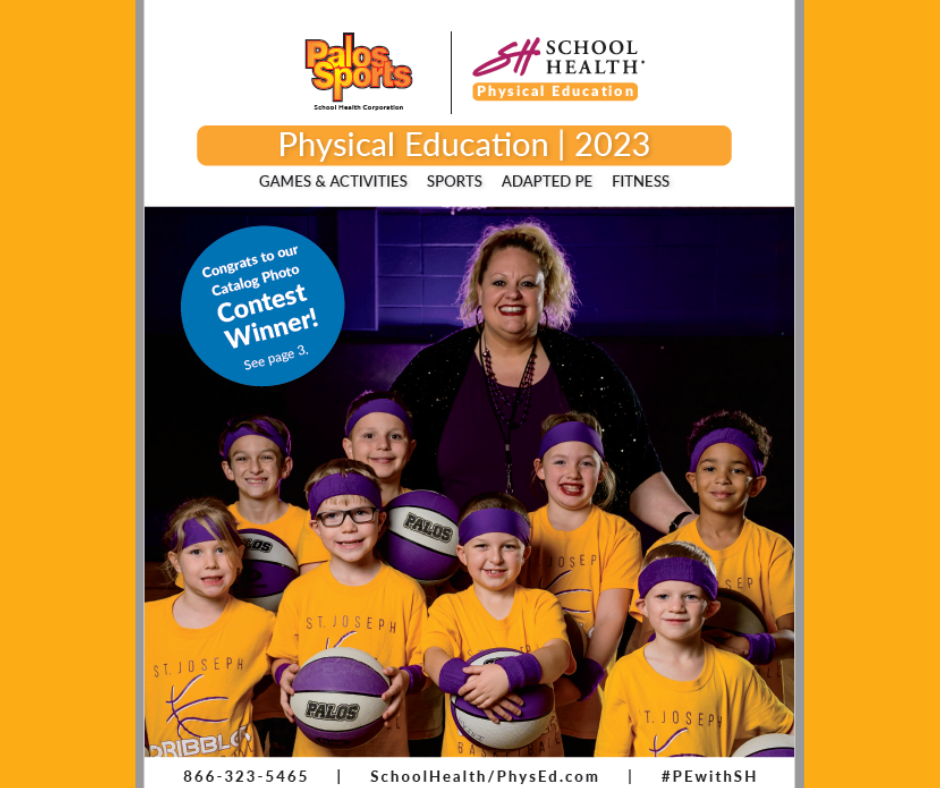 Giving Tuesday is here! Please consider choosing the St. Joseph School Annual Fund for your Giving Tuesday and End of Year contributions,
https://www.smore.com/n6qkg
.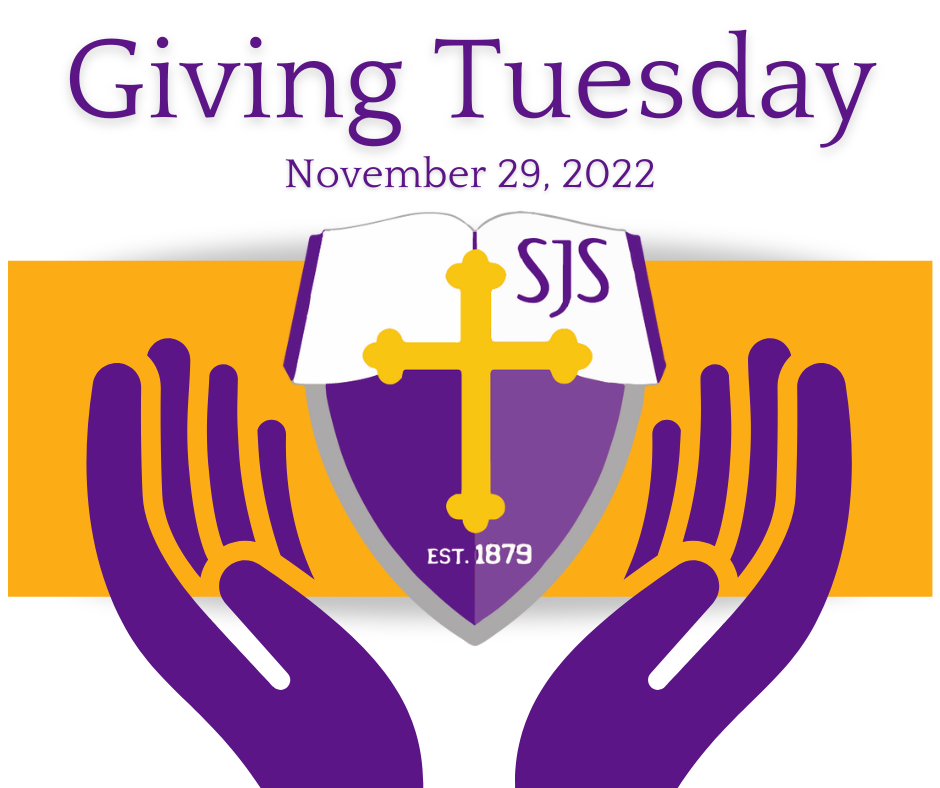 St. Joseph School is dismissed for the Thanksgiving holiday, November 21-25.