Quick reminder--Go ahead and get school uniforms off your "To Do" list! The Toggery will be at the Elementary cafeteria on Thursday, June 15, 12:00-7:00 PM.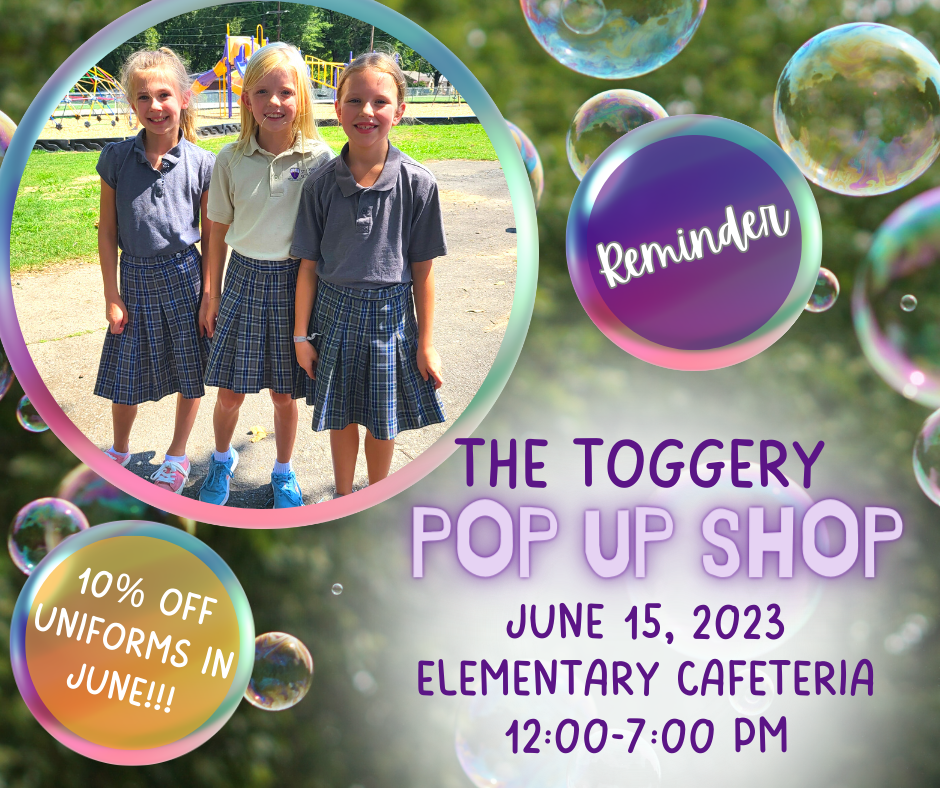 St. Joseph School is excited to announce that Mrs. Carina Martinez will be joining the high school faculty for the 2023-2024 school year as the Foreign Language Department Chair & Spanish Teacher. "I am a graduate from the P.A.C.E. program (Professional Adult College Education) at Central Baptist College with a Bachelor's of Science in Psychology. I have been married to my husband Trey for over 8 years. I am a mother of three to Kristian, Ceana and Kadrian, a step-mother to Charity, Destiny, Scott, Jeremiah, Ashton, and a grandma to Keyvoni and Levi. I enjoy spending time with family and traveling to Mexico. I hope to one day travel to Europe." Mrs. Martinez's favorite quote is "I can do all things through Christ who strengthens me"-Philippians 4:13. Please help us welcome Mrs. Martinez to the St. Joseph School Family!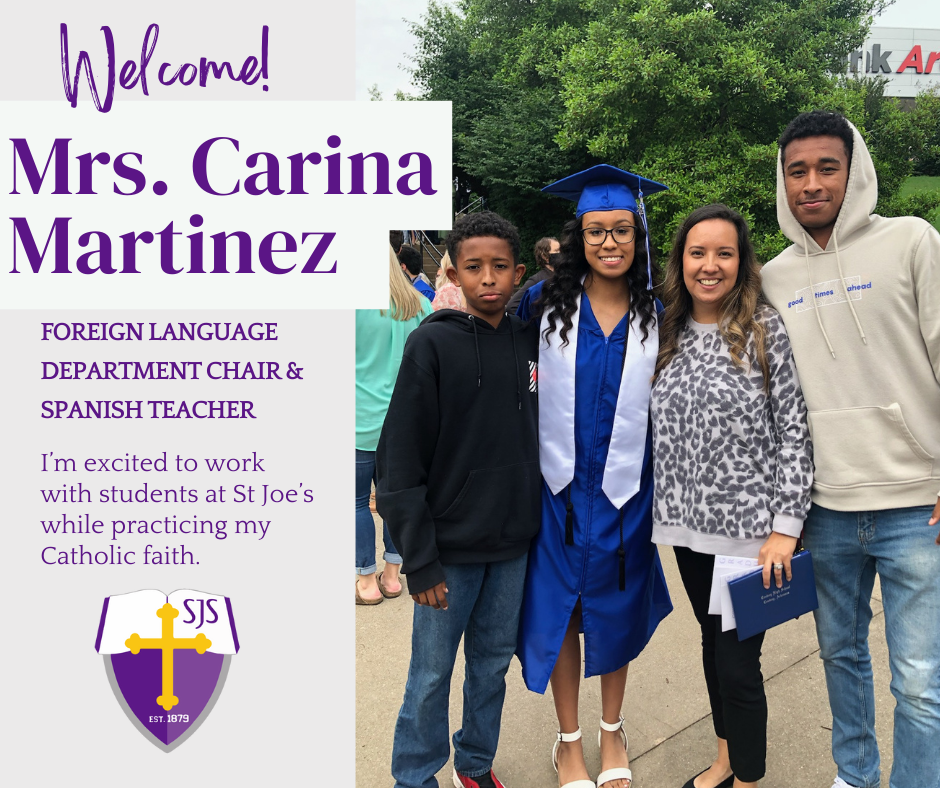 All of us at St. Joseph School are SO excited to have Class of 2013 alumnus, Mr. Andrew Beck, joining the high school faculty as the 7-12 Head Basketball Coach for the 2023-2024 school year. "I graduated from St. Joe in 2013, and after that, I went on to play baseball at the University of the Ozarks for 4 years and graduated with my B.S in Physical Education. I am married to my beautiful wife, Madeline Beck (2015 graduate of St. Joe) and we welcomed our first son to the world on August 17th 2022, Bo Anthony Beck. He is 9 months old and a BIG BOY. If I am not up at the gym or teaching, you can find me on any local golf course. My favorite quote is by the late Jim Valvano, 'Don't give up, don't ever give up.'" Please help us welcome Coach Beck to the St. Joseph School Family!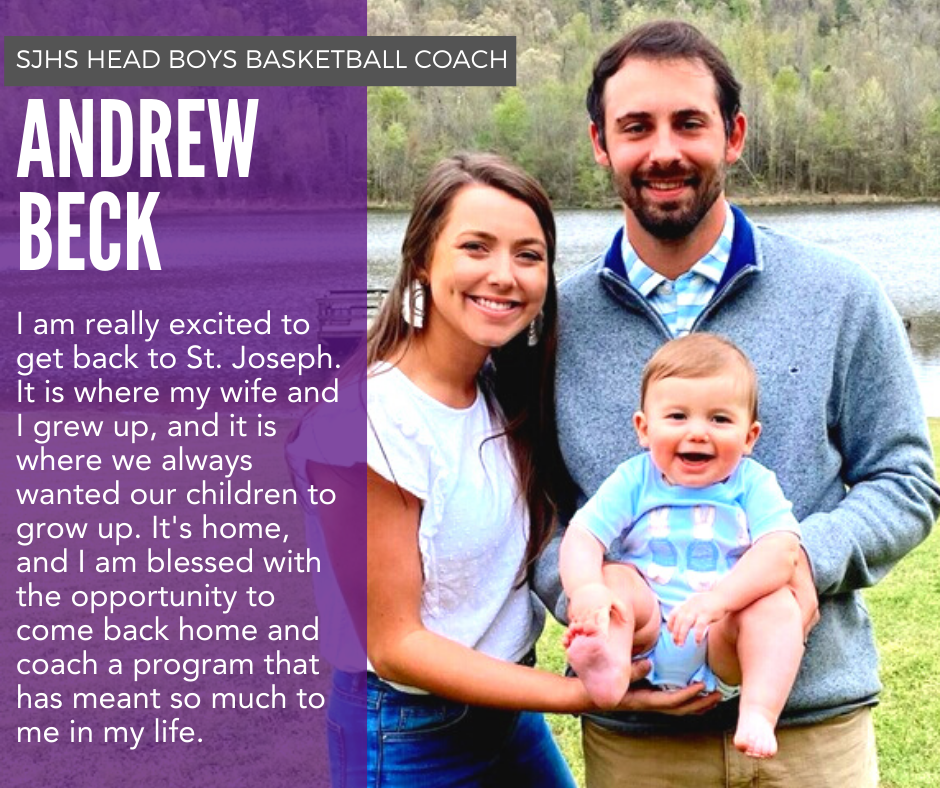 The St. Joseph School Board met Wednesday night for the last school board meeting of the 2022-2023 school year. We hope this report helps to keep everyone informed about present status and future plans for SJS. A special THANK YOU to all who served on the School Board this year! In giving of your time and talents, you made an impact on St. Joseph School.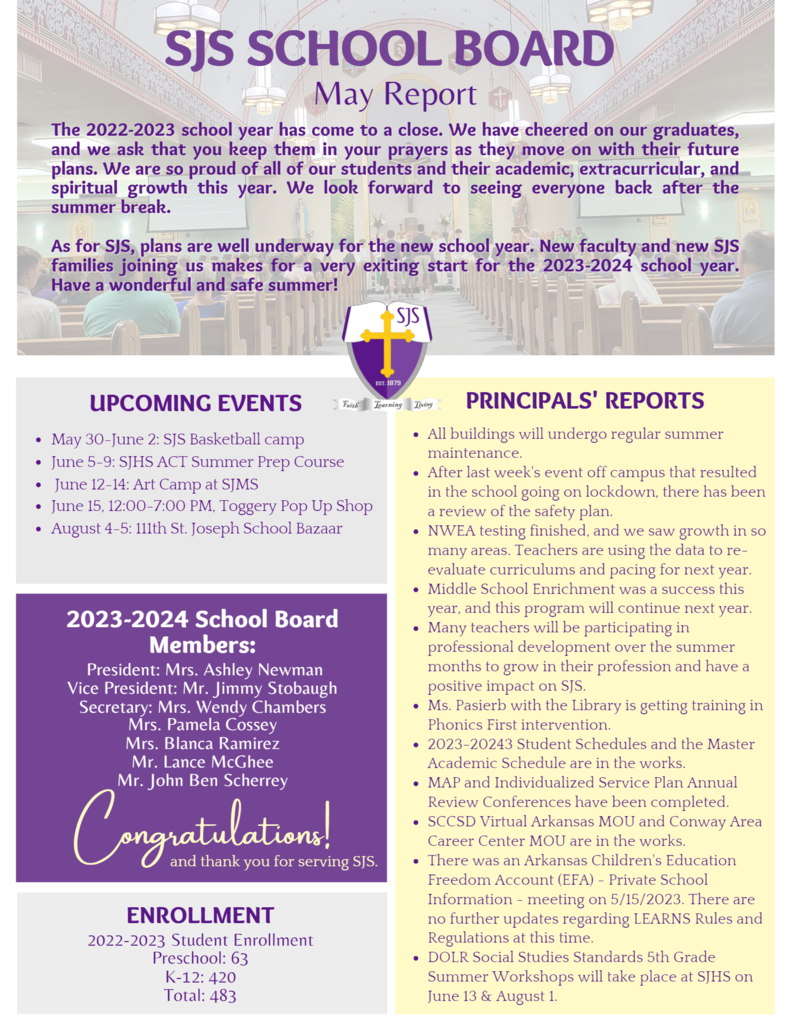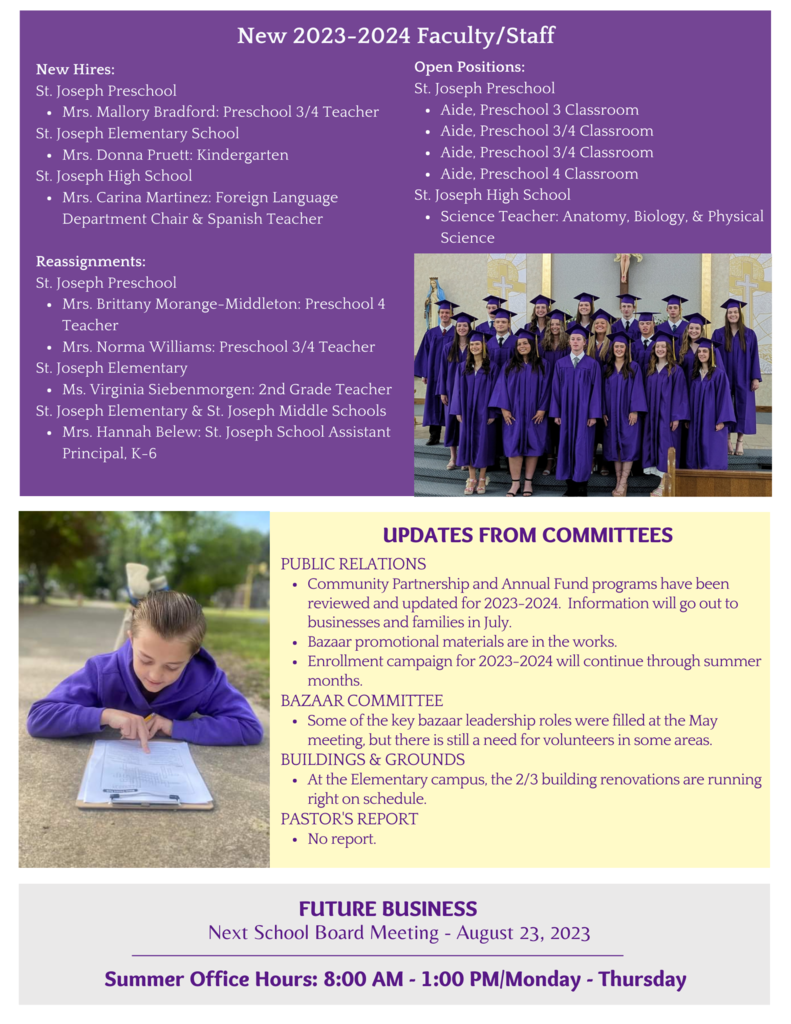 We would like to THANK all of the amazing substitute teachers who stepped in this year to teach, love, and care for our students!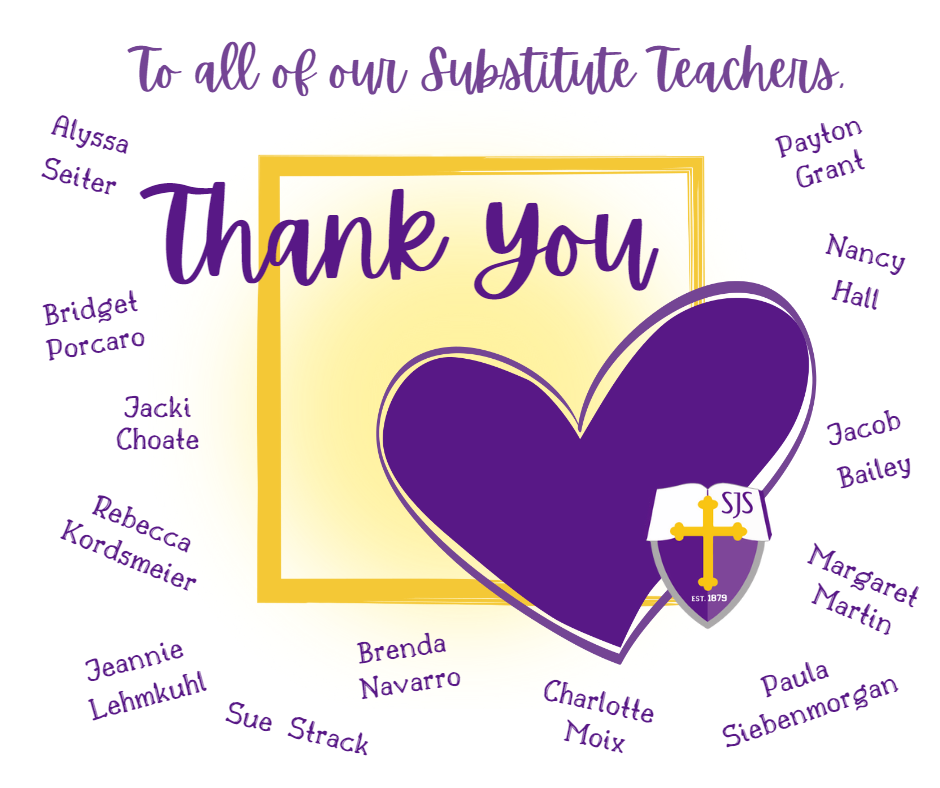 St. Joseph Graduation will be Sunday, May 7th, 5:00 PM Mass, at St. Joseph Church. All of us at St. Joseph wish the Class of 2023 the very best in their future plans!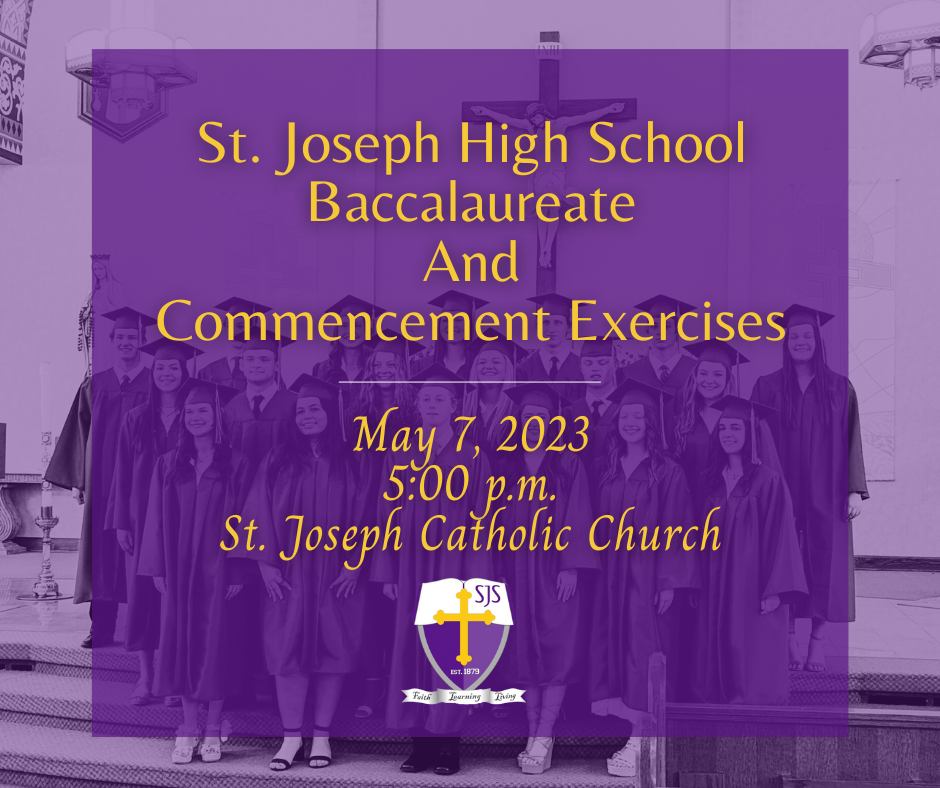 St. Joseph School loves our Conway Community and Toad Suck Daze! To help kick off this fun event that takes place this weekend, May 5th-7th, students may wear their Toad Suck Daze t-shirts this Friday!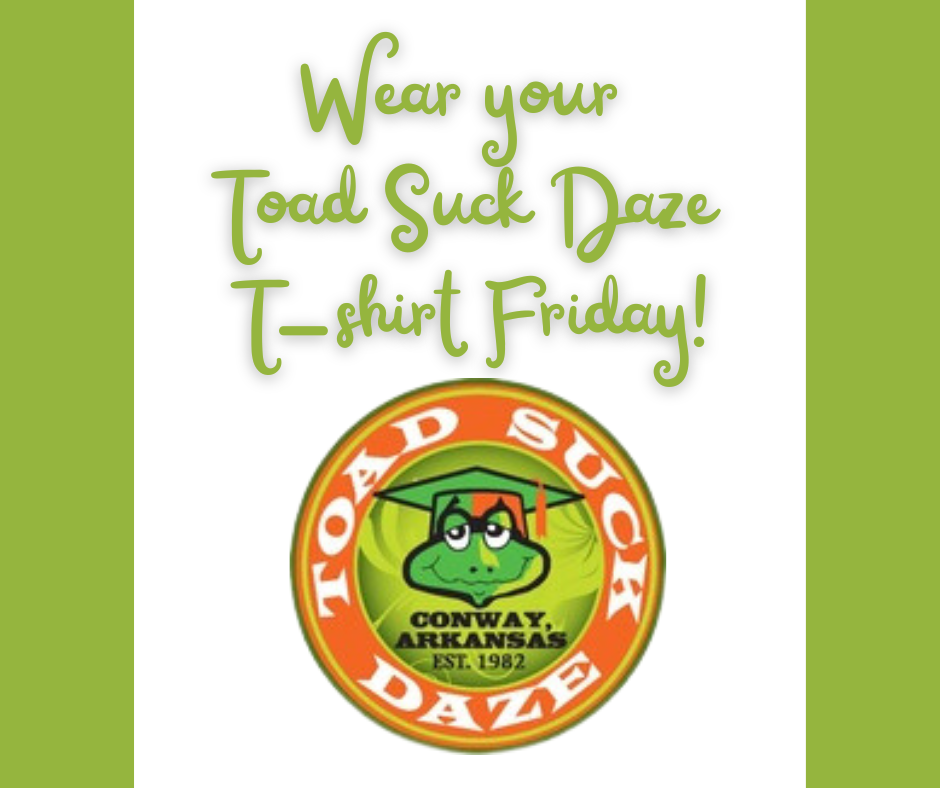 St. Joseph Elementary student, faculty & staff are so excited about the Grandparents Lunch this Friday! While on campus, grandparents are welcome to take a walk through the school building and visit their grandchild's classroom. We know it is going to be a great time for all! #faithlearningliving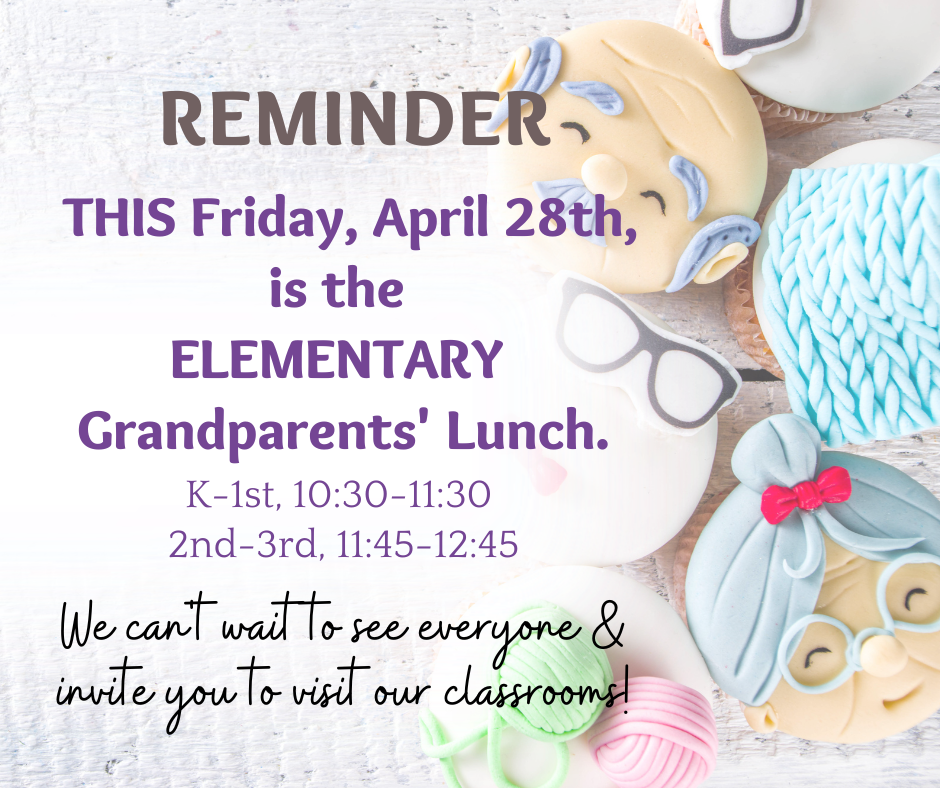 St. Joseph 1st graders had a some special visitors this week! Mrs. Alyssa Seiter, mom of 1st grader Ethan Seiter, came to visit the 1st grade class and brought along her baby chicks. "She shared so many amazing facts with our students, but the sweetest one was that God makes all of his creations different, but they are all beautiful," said Mrs. Hannah Yrle, 1st Grade Teacher. #FaithLearningLiving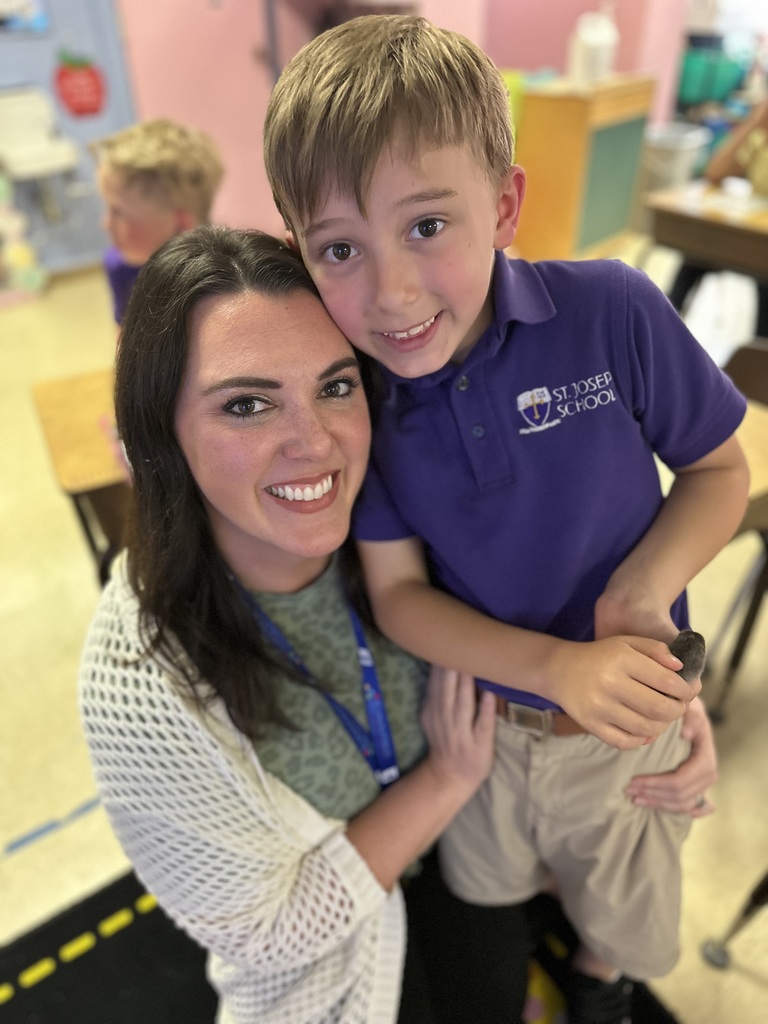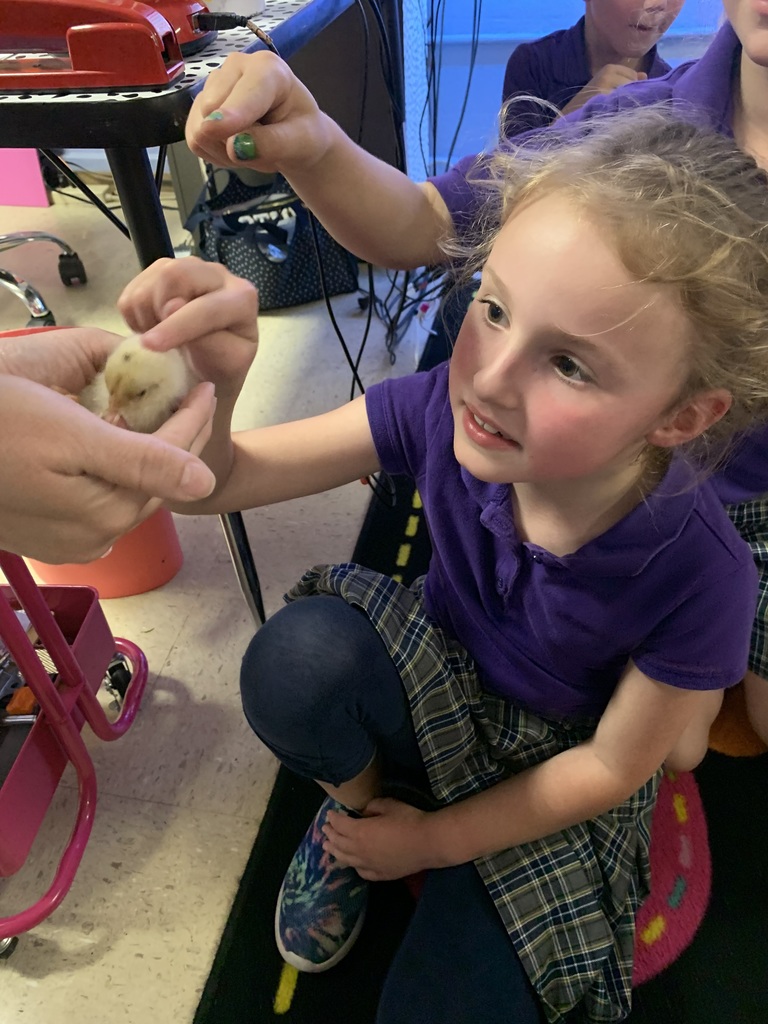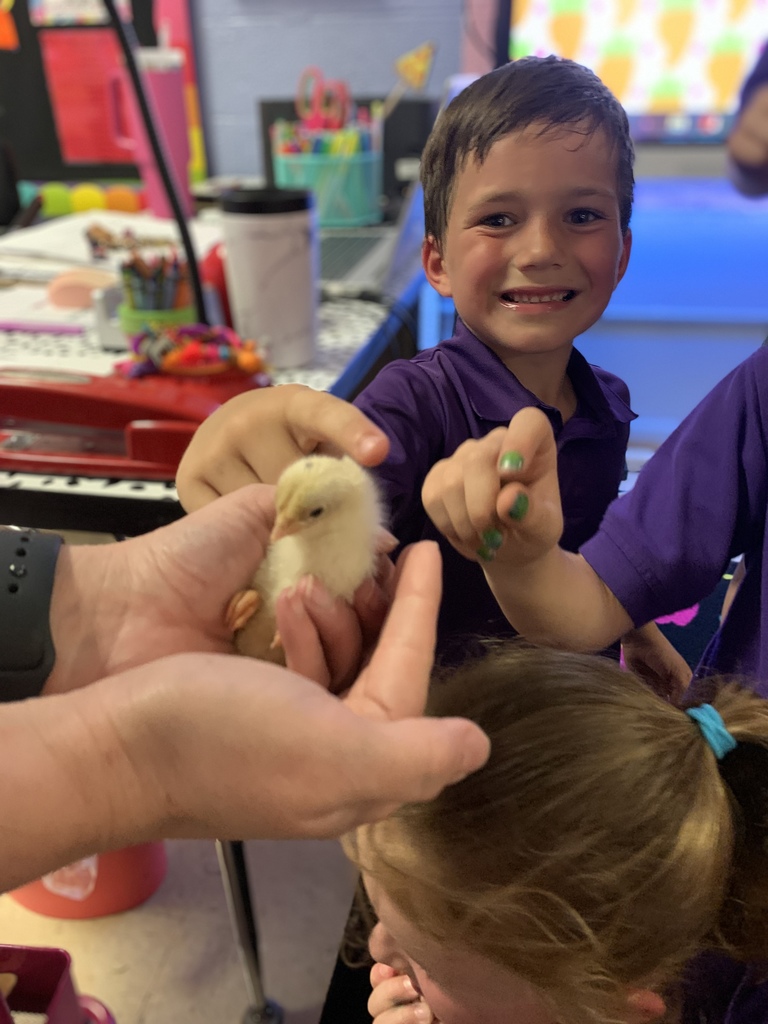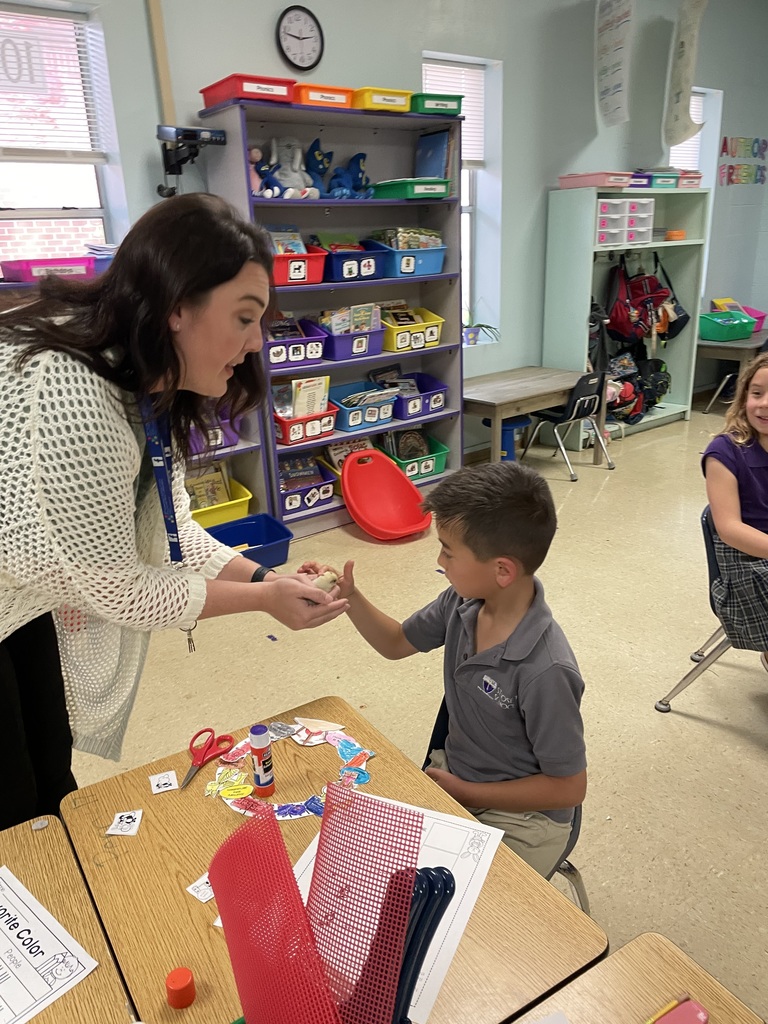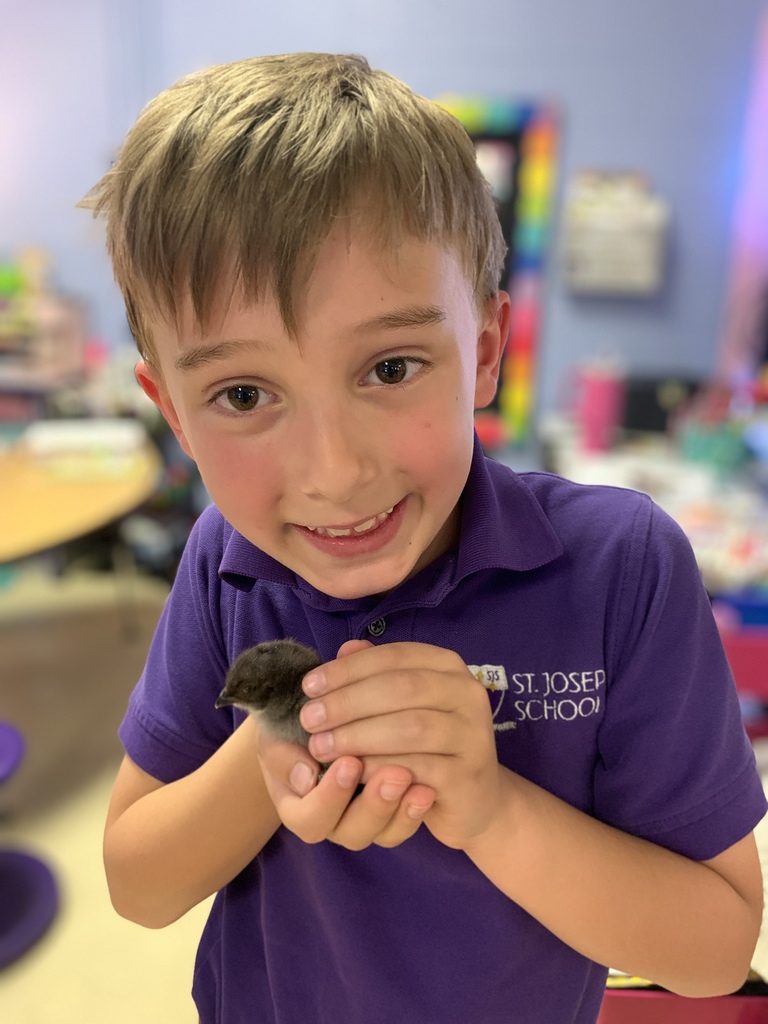 Both Arkansas Girls State and Arkansas Boys State are immersive civics education programs designed for young women and men who have completed their junior year of high school. St. Joseph School is proud to have Carolina Ferrer and Ella Martin representing our school at Arkansas Girls State. The Arkansas Girls State program has been around since 1942 and aims to teach future generations of Arkansans citizens to be actively involved in their communities and government at every level. St. Joseph School is also proud to have Bryce Mallett and Matthew Seiter representing our school at Arkansas Boys State. Boys State has been around since 1940 and strives to transform the next generation of leaders throughout the state of Arkansas and beyond. Congratulations Carolina, Ella, Bryce, and Matthew! #FaithLearningLiving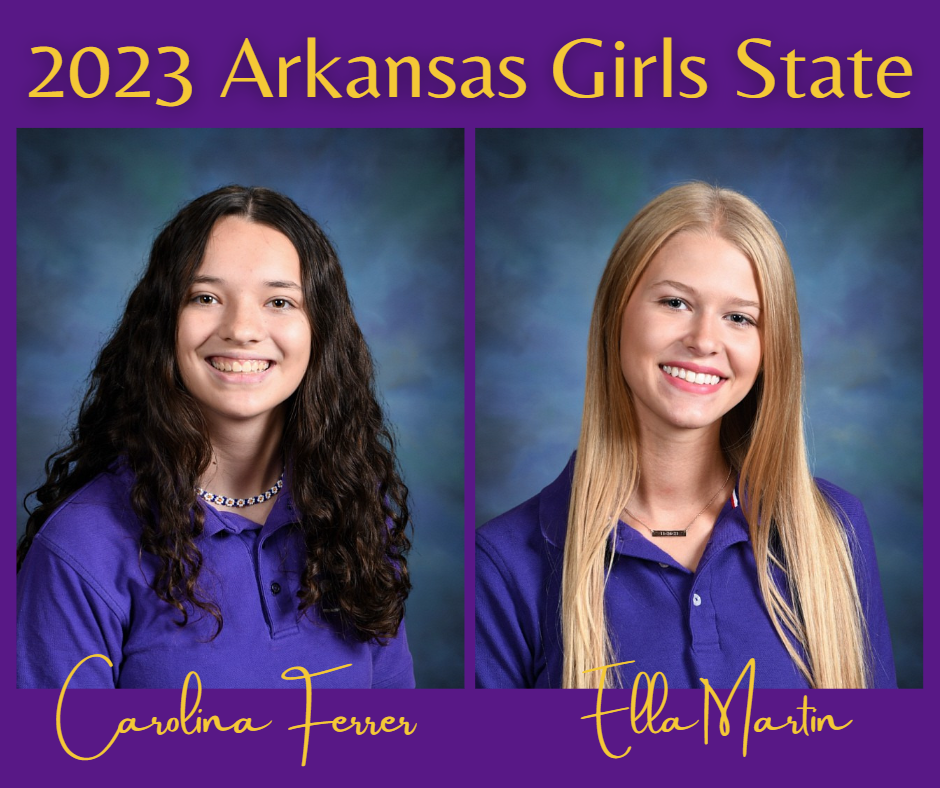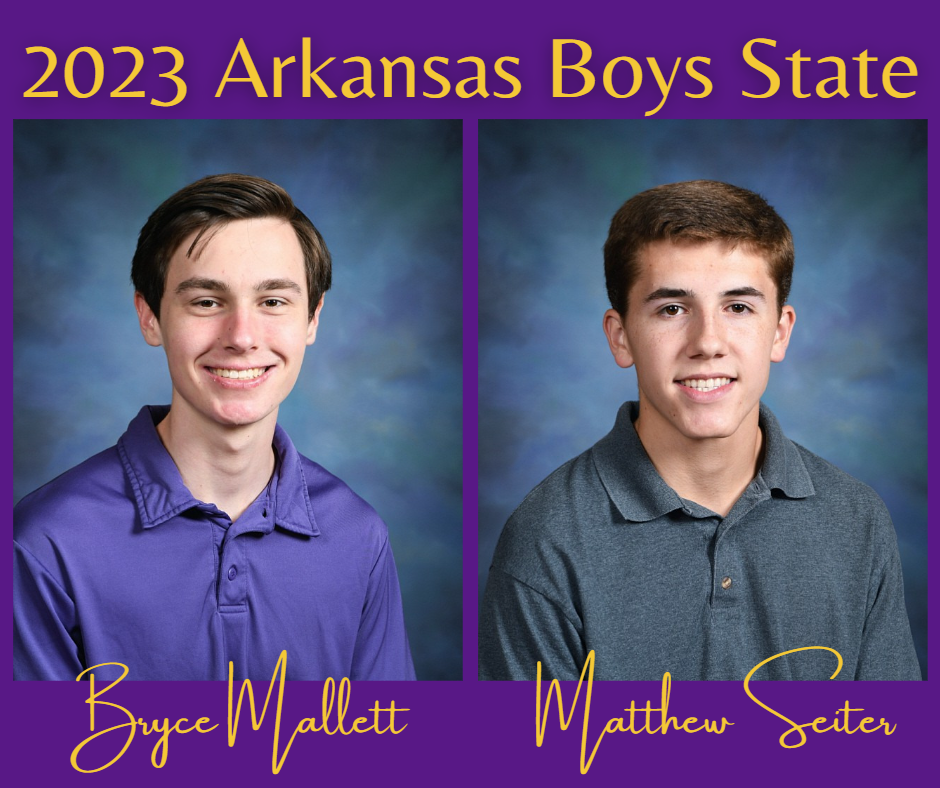 Due to the potential of severe weather this afternoon, St. Joseph School is dismissing at 1:20 pm for Elementary and at 1:30 for High School. After School Care and Extended Care will pick up and be available as normal but we ask that you try to pick up your child as soon as possible.

"For I know well the plans I have in mind for you, says the Lord, plans for your welfare and not for woe, so as to give you a future of hope."--Jeremiah 29:11 The Class of 2023, you are going to do amazing things!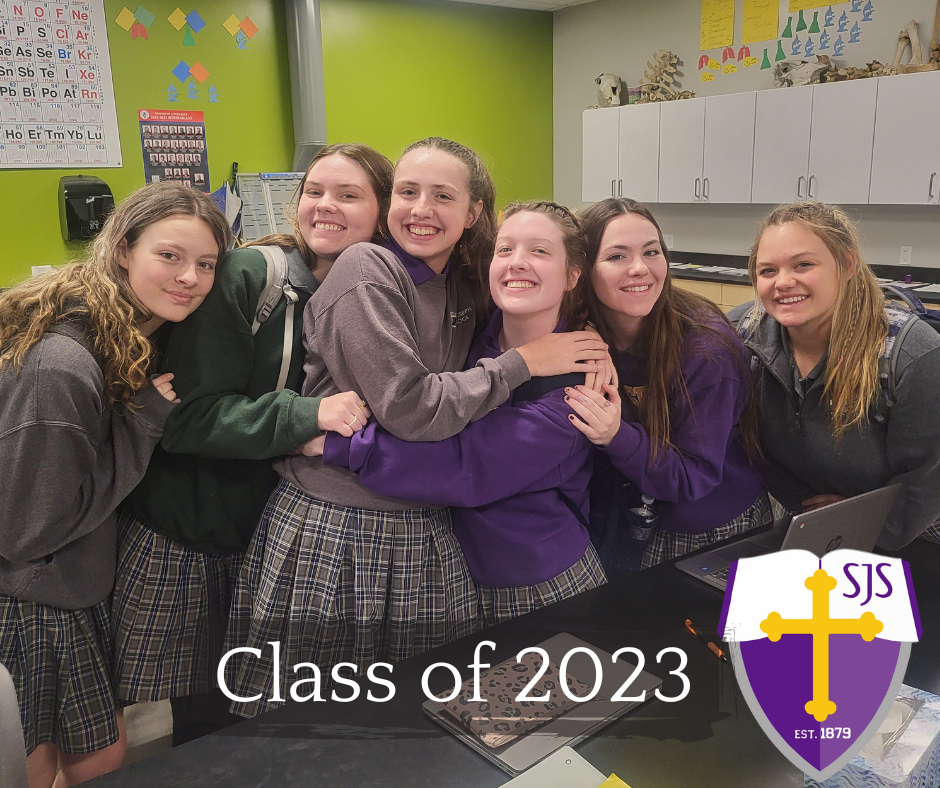 St. Joseph Elementary students loved making sensory jars this week with Mrs. Brittney Miller, K-6 Counselor! #FaithLearningLiving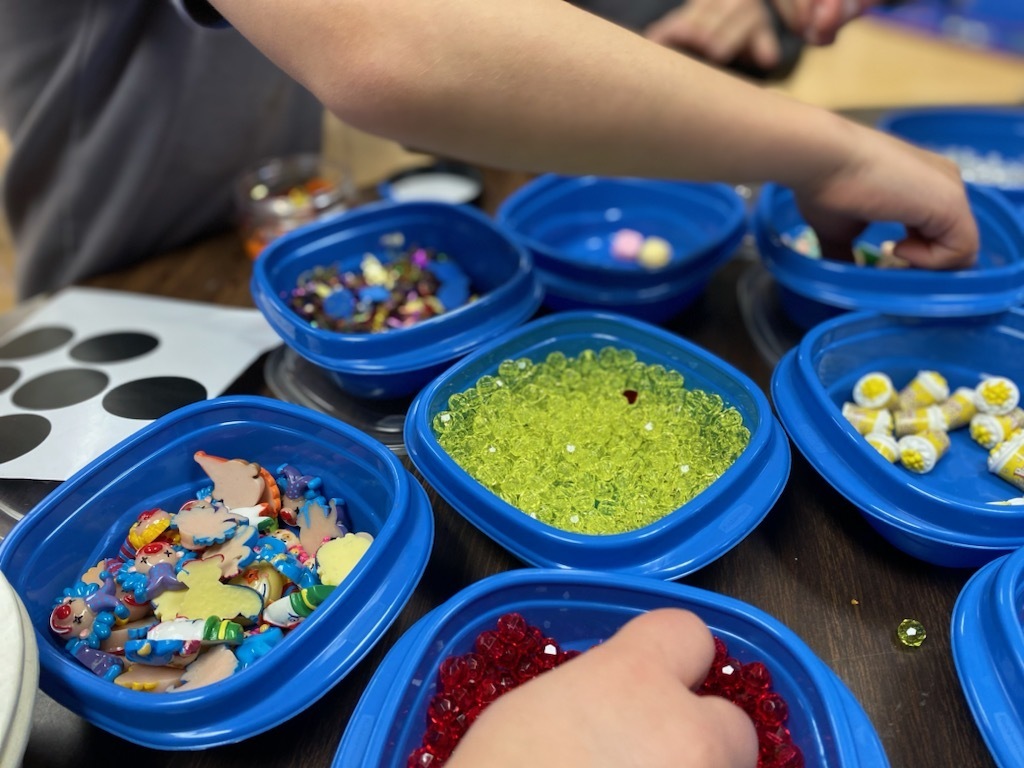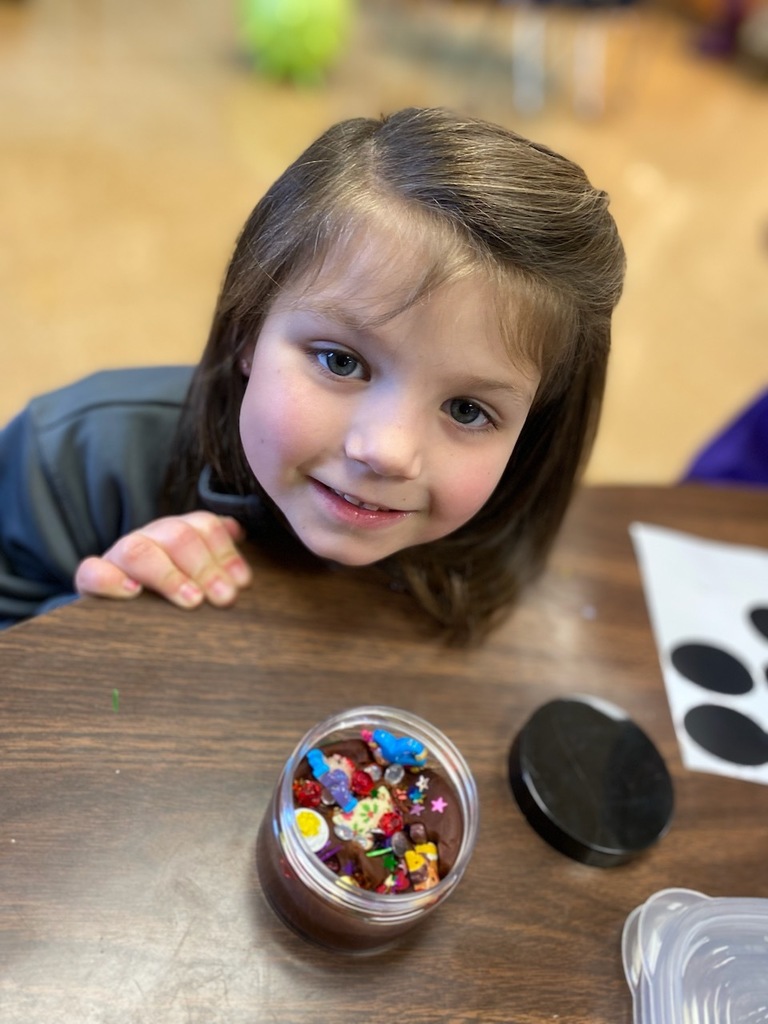 Don't forget! St. Joseph School will have Parent-Teacher Conferences Wednesday (K-6) and Thursday (7-12), and there will be early dismissal times Wednesday, Thursday, & Friday. Please refer to school emails for more information. If you have questions, contact the school office.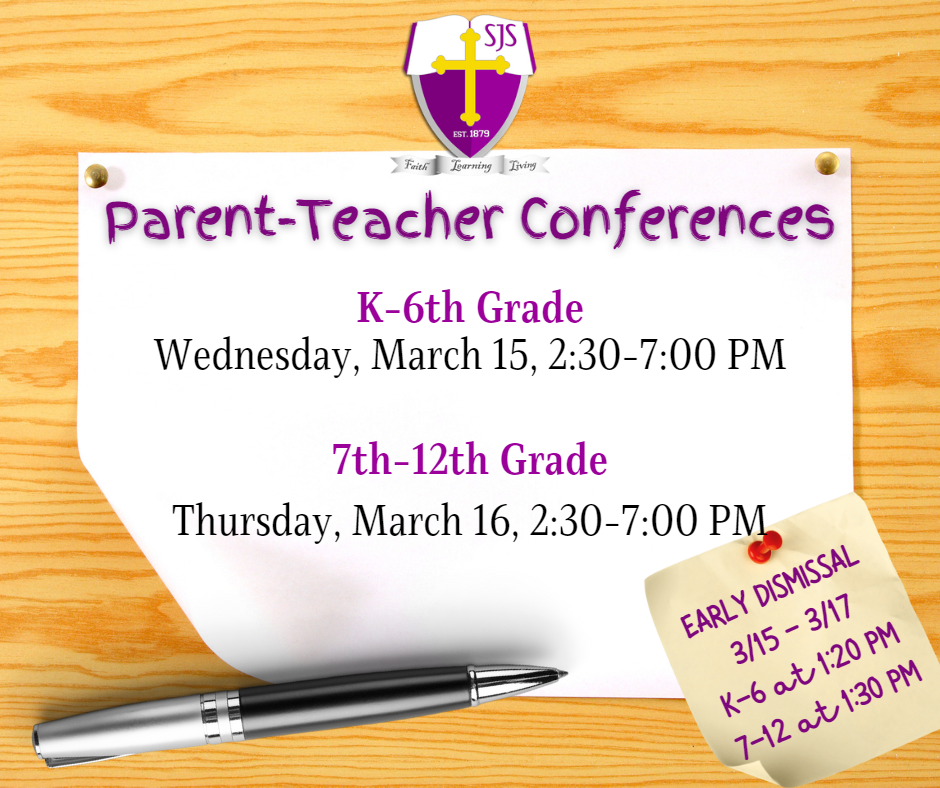 REMINDER: The SJHS Interact Club is sponsoring a dress GREEN Day in honor of St. Patrick's Day this Friday, March 17. It is a fundraiser to help fund the club's charitable projects. Students on all campuses are encouraged to wear green attire and accessories and give a $1 donation for each item. Please note: All green shorts, skirts, shirts or dresses must meet dress code length. If not wearing green, school uniform is required.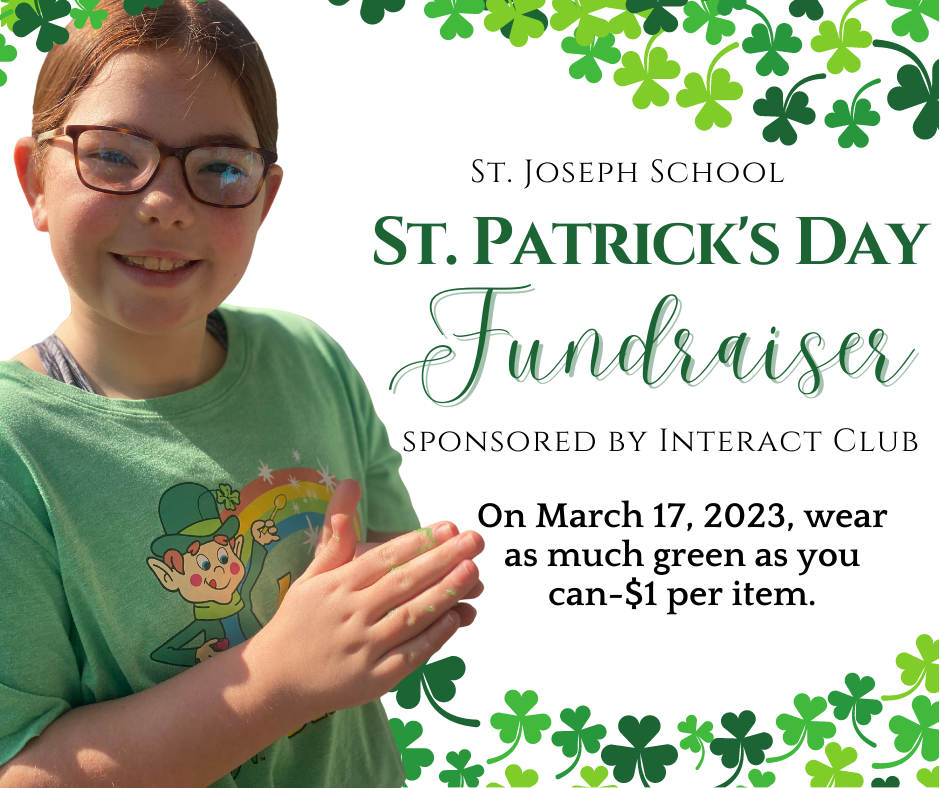 Bazaar planning, Grandparents Lunch, and the Interact Club Fundraiser--be sure and check out the March Newsletter!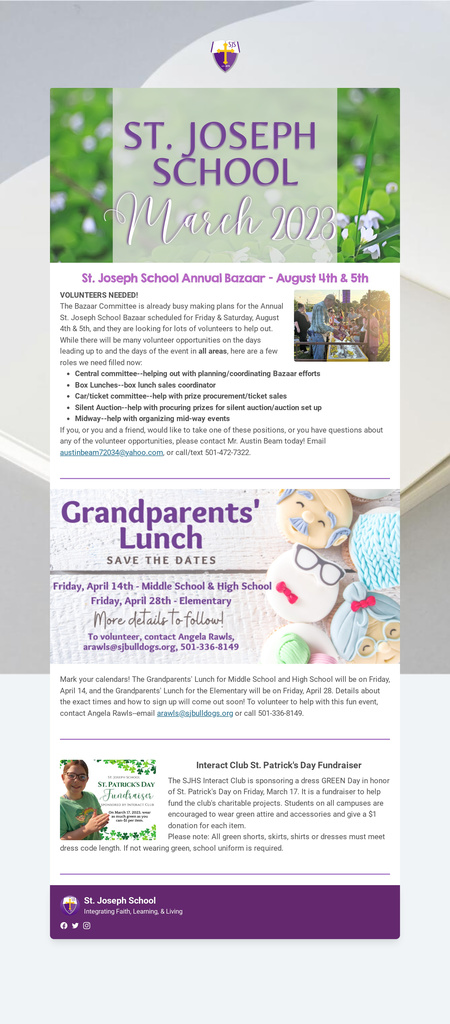 CONGRATULATIONS to St. Joseph Senior Presli Webb! Presli has been offered the Queens University of Charlotte Merit Scholarship valued at $80,000. She has also been offered the Harding University Chancellor's Scholarship and a Golf Scholarship, combined value of $53,000. Proud Bulldog moment! #FaithLearningLiving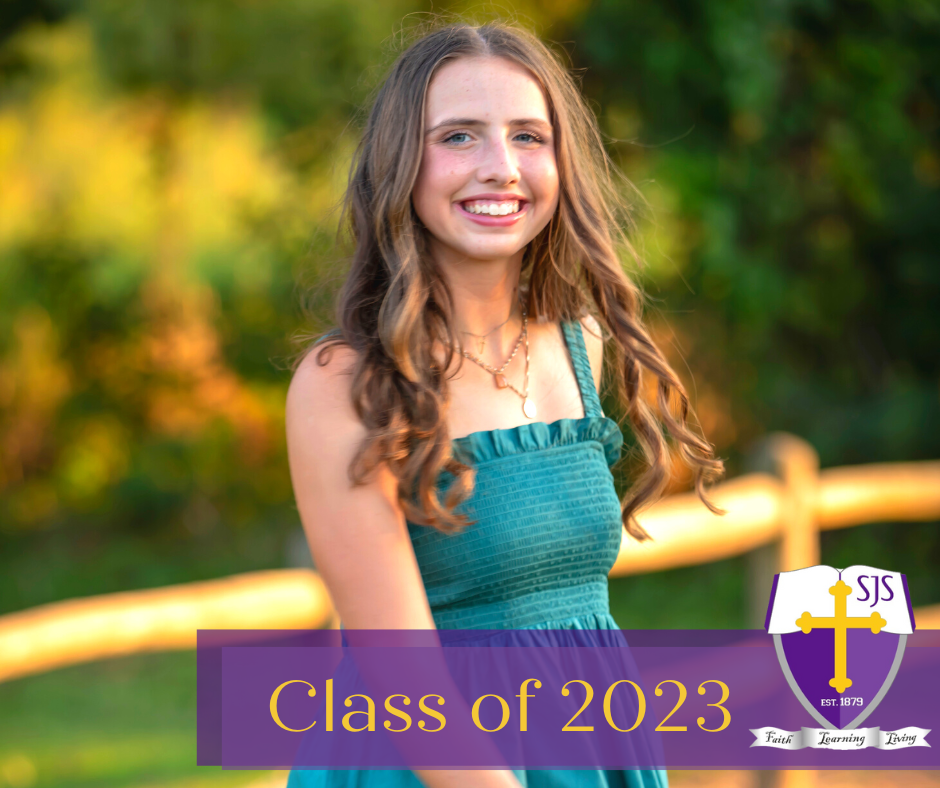 CONGRATULATIONS to St. Joseph Senior Tess Keisling! Tess has been offered the Arkansas Tech University Academic Scholarship valued at $12,000 and the University of the Ozarks Academic Scholarship valued at $54,000. Way to go, Tess! #FaithLearningLiving