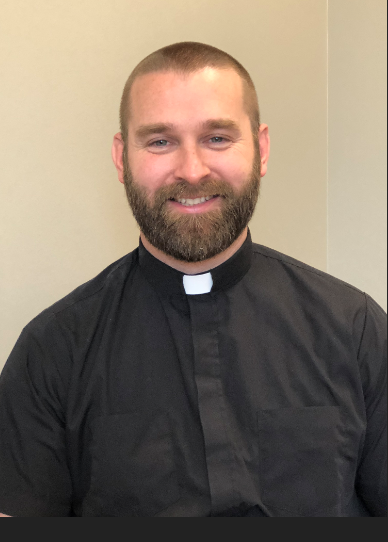 Father Jeff Has Arrived!
Ray Nielsen
Monday, July 02, 2018
This photo was taken of Father Jeff Hebert this morning. We're happy he's now here to assist Father Tony and minister to all of us. There will be an official reception for him after the 5:00 pm Mass on July 15.