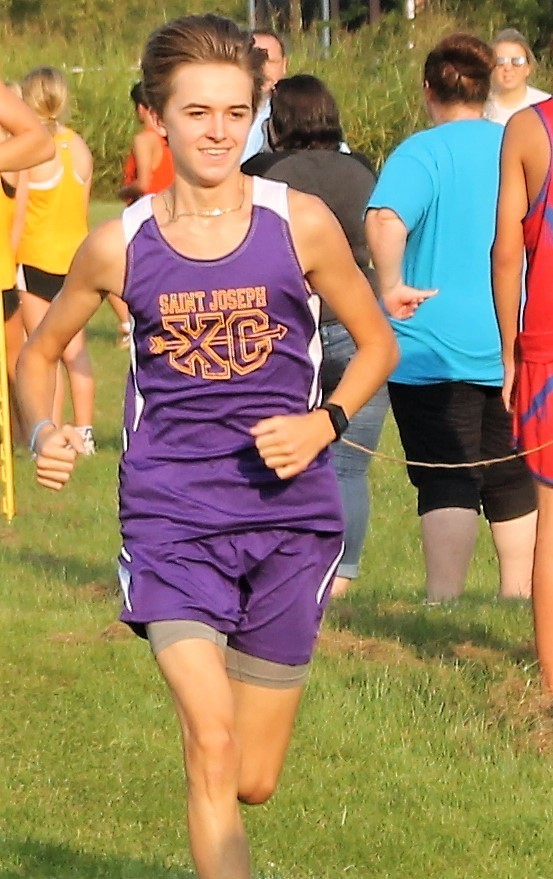 Runners Recognized
Ray Nielsen
Friday, September 11, 2020
The St. Joseph School's Cross Country Teams competed in their first meet at the Magazine Invitational in Magazine, AR on September 8 and came away with some recognition.
The Senior Boys won 1st Place in Overall Team Competition and in the Small School Division. It was a 1.5 mile run and senior Truman Martin finished in 2nd Place Overall. His brother, senior Cameron Martin, came in 9th Overall.
The Junior Boys were Runners-Up in the Overall Team Competition and finished in 1st Place in the Small School Division. Freshman Christian Stobaugh won 6th Place Overall. In the Senior Girls Division, junior Ashleigh Mallett earned 6th Place Overall.
There were about 20 schools competing, including Quitman, Booneville, Waldron, Pottsville, Atkins, Mansfield, Acorn and Caddo. The teams' next meet will be on September 15 in the Josh Park Memorial Run at the Heber Springs Dam Site.