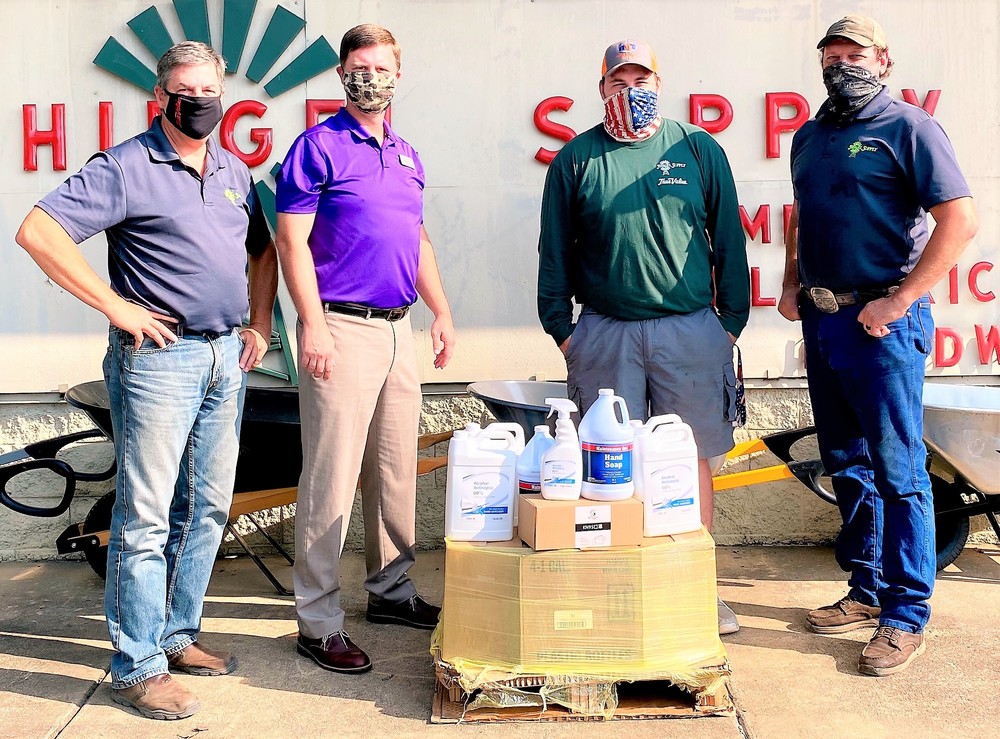 Hiegel Supply Donates Safety Kits
Ray Nielsen
Thursday, September 10, 2020
Hiegel Supply of Conway, in partnership with The True Value Foundation, is making free health and safety kits to St. Joseph school through the newly created Educational Heroes Safety campaign. The True Value Company is donating kits of hand sanitizer, KN-95 masks, and hand soap.
The True Value Foundation decided to address the growing public need for these products as schools reopened by launching The Educational Heroes Safety campaign. This collaborative effort between True Value and its independent retailers aims to keep America's kids learning while keeping our frontline educational heroes safe.
Interim Head of School Matt Tucker receives the gifts from store owner Jerry Hiegel (St. Joseph Class of 1979), and employees Triple Williams (Class of 2018), and Matt Hiegel (Class of 1991).