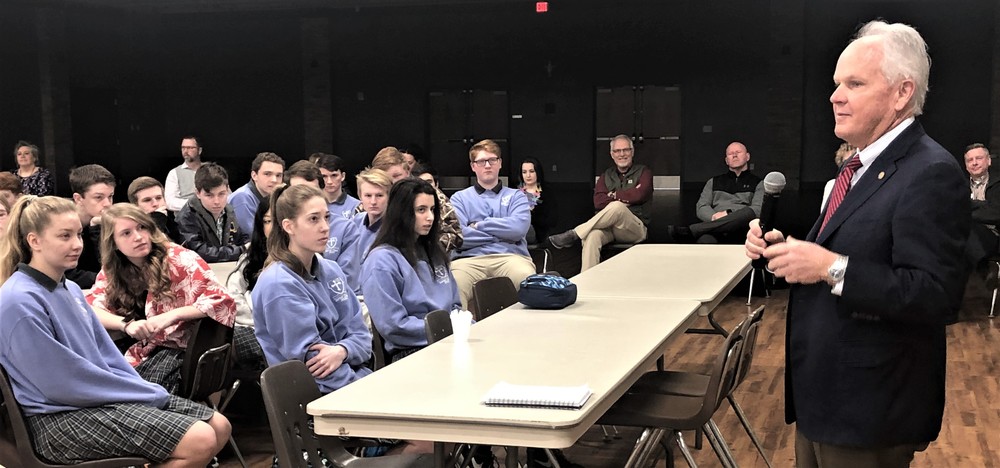 Legislator Embraces Catholic Schools Week
Ray Nielsen
Tuesday, January 28, 2020
Dr. Stephen K. Magie, a Conway ophthalmologist and Arkansas State Representative serving District 72, spoke to St. Joseph High School Students on January 28th. He did so in observance of Catholic Schools Week, which is a national celebration of Catholic education.
A member of St. Joseph Parish, Dr. Magie spoke on the value and privilege of public service and explained the inner workings of the legislative process. During his presentation, he noted that he and his wife, Becky, have 12 grand and great grandchildren who've either graduated from or are currently attending St. Joseph School.
These include graduated grandchildren Isabella, Mary, and Kyle Hartman, Gabriel (11th grade), Christian (8th grade), Xavier (6th grade), and Isiah Stobaugh (2nd grade), Claire (2nd grade) , Audrey (Kindergarten), and Elizabeth Magie (Pre-K), and great-grandchildren Blakely (3rd grade) and Blayne Gunther (Kindergarten).