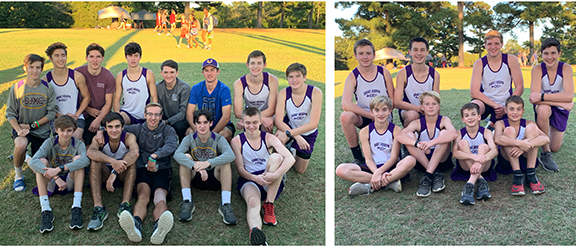 Cross Country Recap
Ray Nielsen
Thursday, October 10, 2019
Our Cross Country teams performed well at the Bald Knob Invitational on October 8th, There were about two dozen schools participating with nearly 250 runners. Our Senior Boys finished in 1st Place among those schools in the 1A-3A category and were 4th Overall. Our top three runners in that 5K Race were Christian Skinner in 23rd Place with a time of 19:27,Will Schichtl was 30th at 19:41, and Truman Martin was 31st at 19:42.
The Junior Boys also won 1st Place in the 1A-3A division and were 5th Overall. Our top three in that 1.8 mile Race were Ethan Hambuchen with a time of 11:37 in 25th Place, Christian Stobaugh was 35th at 11:54, and Cole Harness came in 45th at 12:08. Our Junior Girls also distinguished themselves in the 1.8 Mile Run led by Bailey Pope who was in 16th Place with a time of 12:59. Sarah Beth Sammons was 83rd at 15:00, and Libby Loynachan was 85th at 15:01.
Our teams will run again on Saturday at the Bryant Invitational.