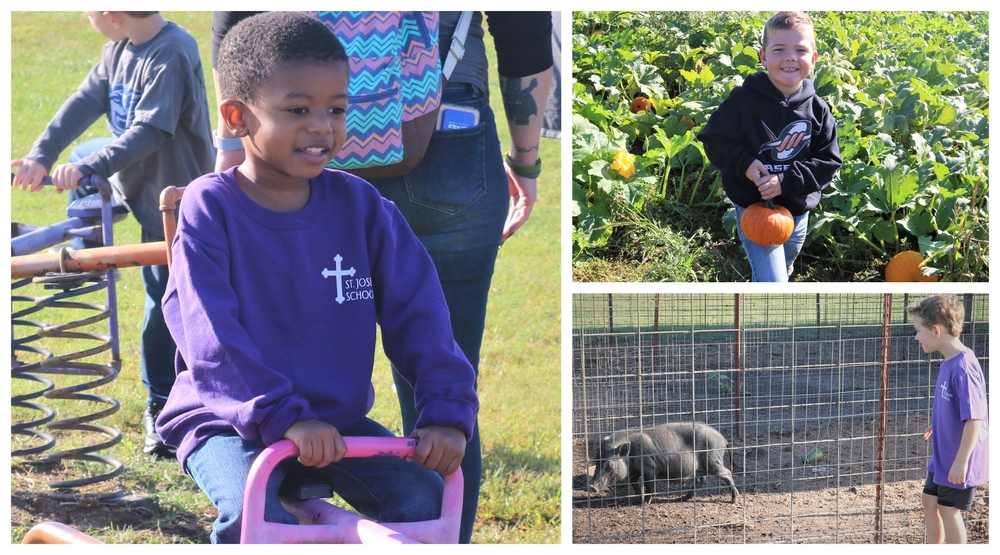 Picking Pumpkins at the Patch!
Ray Nielsen
Tuesday, October 08, 2019
St. Joseph Preschool children had fun at the Schaefer's Pumpkin Patch on October 7th. Caleb Williams bounces on a teeter totter, while Cade Hefley finds a pumpkin and Max Kordsmeier watches a pig. It was a great day to be outdoors.