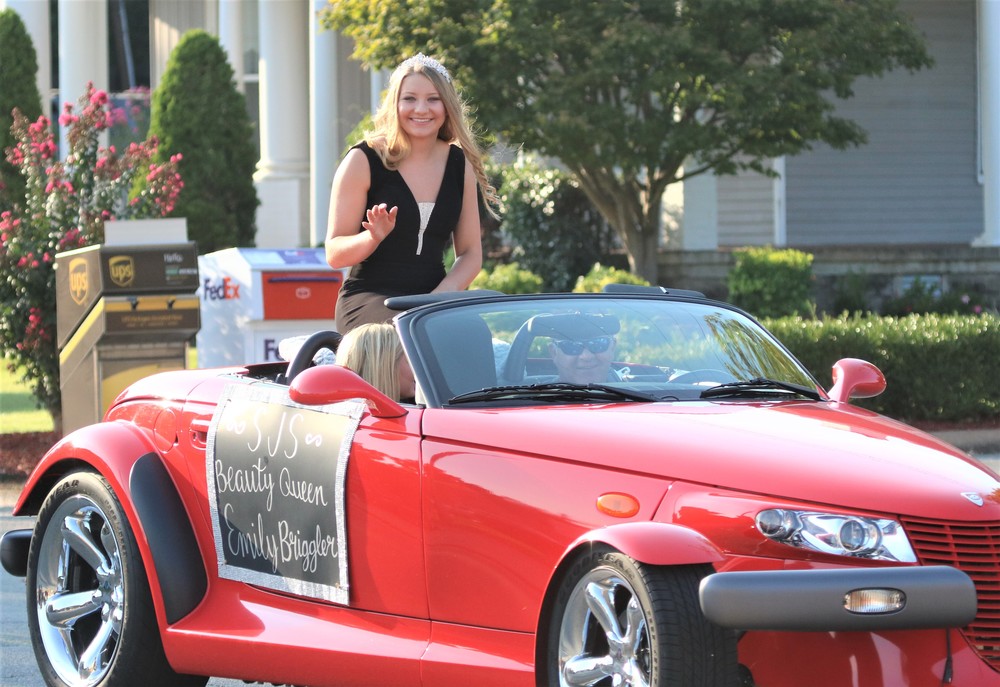 Beauty Queen Reigns.
Ray Nielsen
Tuesday, September 17, 2019
St. Joseph High School Beauty Queen Emily Briggler rides in style during the Faulkner County Fair Parade held September 17. She's seated on a Plymouth Prowler 2-door roadster provided by Covington Companies of Conway. This model was marketed by DaimlerChrysler from 1997-2002. Emily is a senior and is the daughter of Kevin and Susan Briggler.