ST. JOSEPH SCHOOL CAPITAL CAMPAIGN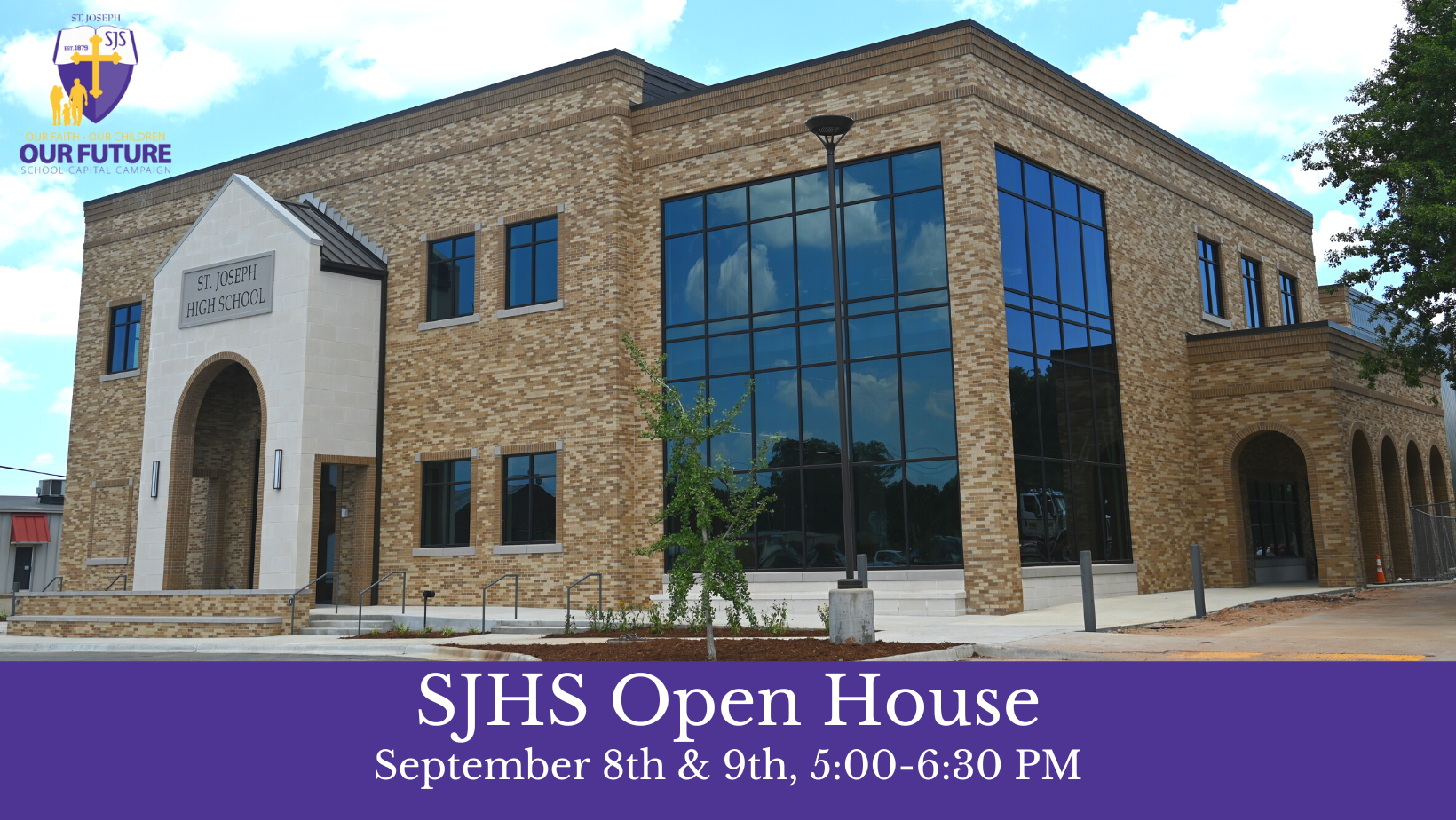 At St. Joseph School, we are empowering students academically and spiritually to become advocates of Catholic Social Teachings rooted in the Gospel of Jesus Christ. The leadership of the parish school has looked at several options to address our growth, including renovating the existing High School building or building a new structure. Because of the excessive costs and other challenges associated with renovating the existing building, the decision has been made to build NEW. The St. Joseph School and community are very well respected in the Central Arkansas community and deserve a facility that reflects our commitment to Catholic education.
Through the Our Faith, Our Children, Our Future Capital Campaign we will address the Construction of a new two-story High School. The new High School, for example, will be used by all children for assemblies, music concerts and will provide additional space for teaching and learning. The parish community of St. Joseph School would like to offer an opportunity for every parishioner, alumni and parent to participate in Our Faith, Our Children, Our Future Capital Campaign, and to support our parish needs. Through the involvement and generosity of all the members of our community, we will successfully reach our goal of $10,970,000.00.
Every member of our parish community is integral to the future growth and development of our church; therefore, each family is asked to consider a pledge to the campaign to the best of their ability. Everyone is asked to prayerfully consider how their generosity can reflect their gratitude for the gifts that God has given them. We are not asking everyone to make the same size gift but for everyone to make the same size sacrifice.
Campaign Prayer
God,
our Father,
we acknowledge that every good and perfect gift comes from you. We thank you for our faith,
our children,
and our future which we entrust to you in the name of your Son,
our Lord Jesus Christ.
In his name, Father,
hear our prayer for St. Joseph School.
Help us to serve your holy will perfectly and to allow you to continue to make us into your holy children who you call us to be.
Give success to our campaign for a new school that we may continue to glorify your name in a facility that is worthy of your good work for many years to come.
~ AMEN