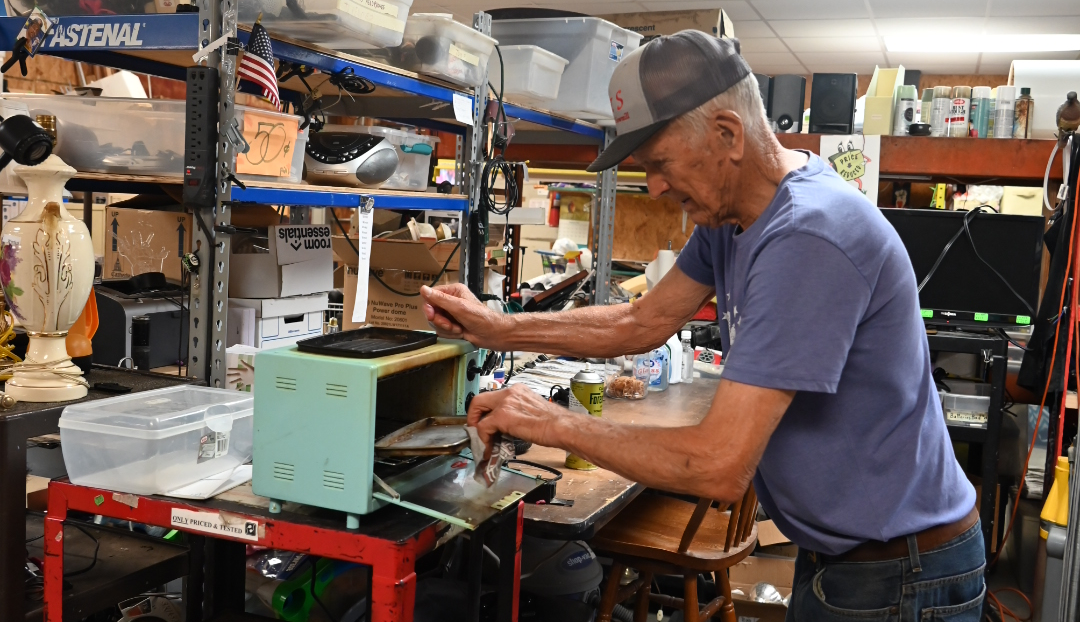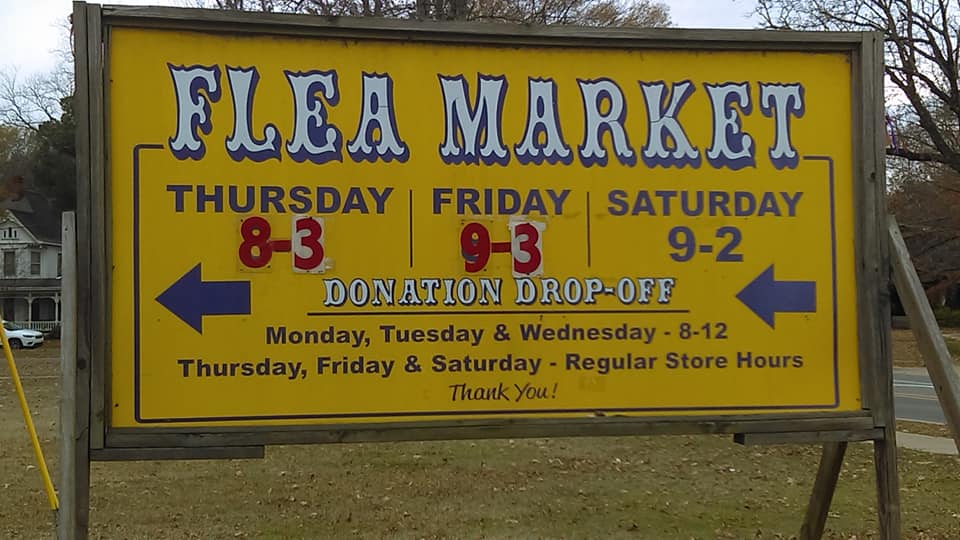 The flea market started in 1976 as a part of the annual St. Joseph School Bazaar. After years of success during the bazaar, it was decided in 2002 to establish a year-round flea market in its own building. Located at 1313 College Ave., Conway, AR, the flea market's purpose is to generate income for St. Joseph School. Additionally the flea market is to provide a source of affordable wares, at prices competitive with other thrift outlets, for residents of the community who have limited resources.
The flea market is managed completely by our fantastic weekly VOLUNTEERS! These dedicated individuals, along with students from SJS, volunteer hours and hours of their time helping our school and helping our community. If you are interested in assisting we are always looking for more help. We need help: sorting clothing, hanging clothes, sorting various donations, pricing items, toy and electrical repairs, re-stocking areas such as house wares, furniture, toys, tools, books, bedding, lawn & garden, designer wear, and home décor. We also could use some strong arms for hauling large items.
Various items are accepted as donations, but only those in good condition. Items damaged beyond repair are not accepted.
PHONE: 501.513.6899
Hours of operation:
Thursday: 8:00 AM - 3:00 PM
Friday: 9:00 AM - 3:00 PM
Saturday: 9:00 AM - 2:00 PM
Donation drop off times:
Monday - Saturday: 8:00 AM - 5:00 PM
OR you can drop off items in the designated donation drop off location on the North West end of the facility at any time.
Flea Market SignUpGenius:
http://tinyurl.com/sjfmhelp