St. Joseph Catholic Church graciously supports our school for the purpose of assisting Catholic parents in fulfilling their primary responsibility to raise their children in the Catholic faith. St. Joseph School is funded through three sources: tuition, donations, and parish subsidy. At SJS, we know both the great value of a Catholic education and the challenge that tuition can sometimes be. Our goal is to keep our school affordable for any family that is committed to a Catholic education for their child(ren), while maintaining our mission to educate our students to become their best possible selves.
Out of justice to all parents and the parish community, parents are expected to keep tuition payments up to date. All parents and guardians are responsible for tuition and other fees charged by the school. The school business manager will review the tuition records on a regular basis. Student report cards will not be released if the tuition account has an outstanding balance. In addition, the school reserves the right to take further action, up to and including dismissal, if tuition payments are not made in a timely fashion.
Monthly tuition will be paid with automatic bank draft.

Yearly and semi-annual plans can be paid by cash or check to be received on August 1st for yearly plans or August 1st and January 1st for semi-annual plans.
Registration for the 2022-2023 academic school year will be held during the month of February, 2022.
A non-refundable registration fee of $50.00 per student is paid at this time.
Book bills range from approximately $190.00 - $360.00 per year and will be due on the first week of school unless you have chosen the option to add this charge to your monthly bank draft. Hardback textbooks are issued on a rental basis and must be checked in at the end of the school term or before withdrawal. Any student who loses or damages a hardback textbook shall replace the textbook at full cost.
Thirty (30) hours of volunteer work or a school support payment of $600 (or $20 per hour) is required of each family per year.
FINANCIAL AID AT ST. JOSEPH SCHOOL
Families apply directly to St. Joseph School for financial aid and are responsible for submitting their own paperwork and records within the designated deadlines. To be eligible, a family must have applied for enrollment and been accepted for the school year. Due to limited financial aid available, only St. Joseph Catholic Church families are eligible to apply.

Based on an objective set of standards, the review committee recommends a decrease in a family's tuition based on the amount of financial aid available for the school year.

Financial aid is paid for through donations. The funds available for this program come from special designated funds. Therefore, the amount available for financial aid may vary from year to year based on charitable giving. Since the amount available is limited, it is recommended that those interested submit their assessment application no later than June 1st. Contact Mrs. Cathy White '94 at 501.327.5528 to inquire about the financial aid application.

Financial aid will be allotted on a monthly basis. If the student withdraws from school during the year, all unused portions of their financial aid revert back to the Financial Aid Fund.

Financial aid awards will be communicated, in writing, from St. Joseph School to the applicant.

Families are requested to notify St. Joseph School by the stated deadline for their financial aid award acceptance or rejection of the award and/or the consequential withdrawal of their student for lack of a grant award.

All awards are for one academic year and parents must reapply annually for financial assistance.

Financial aid does not cover annual fees nor books.
Tuition and Financial Aid Procedures (Arkansas Activities Association/ AAA)
If tuition is charged, it must be paid by parent, legal guardian, or other family member. If a parent, guardian, or other family member secures a loan for payment of tuition, it must remain an obligation of the parents, guardian, or other family member to repay the principal and interest in full with no exceptions. Financial aid will be allowed under the following conditions:
Financial aid may only be awarded on the basis of need. Proof of need must be filed in the AAA office on forms approved by the Executive Director. In order to determine the basis for need, all schools awarding financial aid shall use one of the following agencies: Financial Aid Independent Review, Financial Aid for School Tuition, Private School Aid Service, School and Student Service for Financial Aid, Tuition Aid Data Services, and FACTS Grant in Aid Agency. The use of any unapproved agency renders the student ineligible.

Any loan program, grant program, educational foundation, scholarship, or similar program that is established and/or administered, in whole or in part, by a school or official of a school is considered financial aid.

Schools shall remove any student from athletic eligibility whose accounts with the school are 60 days overdue.
All records pertaining to financial aid or tuition assistance shall be open to the AAA upon its request. Each school shall be responsible for securing necessary authorization to allow the AAA to review or audit such records.
In addition, nonpublic member schools providing financial assistance programs for athletes shall present to the Executive Director of the AAA by October 1 of each year the following documents: Financial Aid For Nonpublic School Athletes and Financial Aid Form Supplemental List. Nonpublic member schools must also submit to the AAA a Student-Athlete Financial Aid Report Form for fall sports by December 7 of each year and a Student-Athlete Financial Aid Report Form for winter and spring sports by May 8 of each year.
ACE Scholarships works with low-income families from a variety of different circumstances across numerous states. To qualify for an ACE scholarship, a family must meet the income requirements for the federal Free and Reduced Lunch Program. Our families have an average income of $43,766 a year.
Arkansas families now have the option to use their 529 plan savings toward private K-12 education thanks to a new state law, along with the ease of access with the Gift529 app. Those who open a 529 plan build savings for a child's college education tax free. When the child then attends a college, university or vocational school in- or out-of-state, withdrawals from the account will not incur federal income tax. Anyone can make contributions to a plan, starting with as little as $25. Because of the updated law, parents can take out up to $10,000 tax free each year toward private K-12 education, while also continuing to save for college expenses.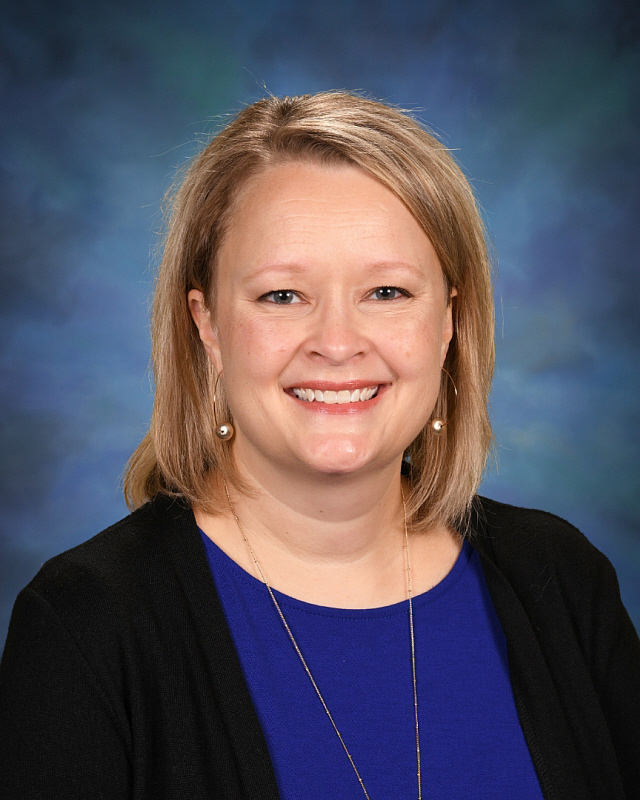 For more information on tuition and financial aid, please contact: