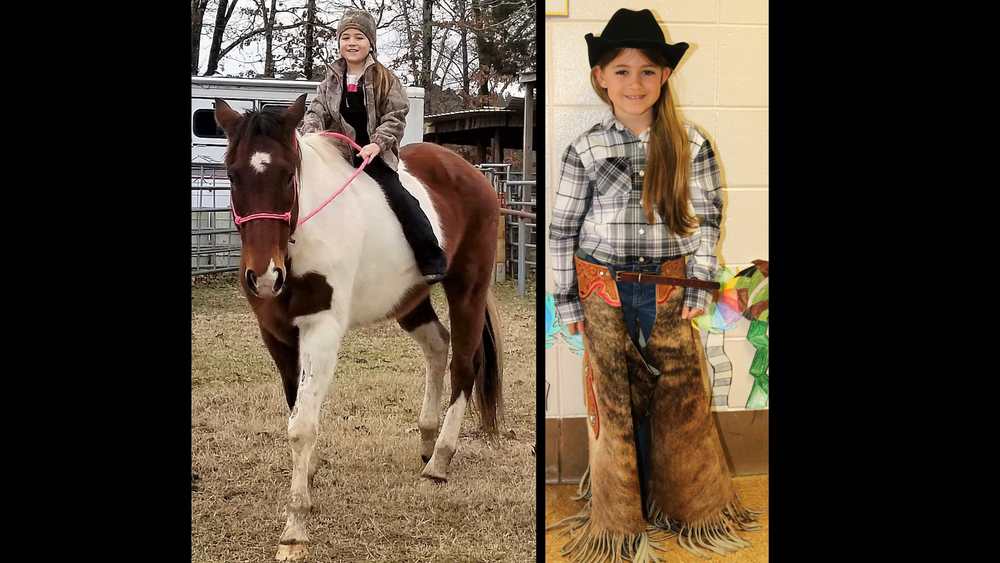 Ride 'Em Cowgirl!
Ray Nielsen
Friday, March 08, 2019
March 8th was the last day of Dr. Seuss Week at the Elementary School. The theme was "Oh, the Places You'll Go" which is the title of Dr. Seuss' last book published in 1990. The book concerns the journey of life and its challenges.
The children either wore their favorite college t-shirt or dressed like someone they'd like to be when they grow up. One of the more unusual choices came from 2nd grader Avery Springer. She wants to be a bull rider! She was inspired to have this dream by seeing World Champion J.B Mauney at a rodeo. Avery also owns a Paint horse named "Easy" which she often rides.