EDIT MAIN
SPECIAL EVENTS & FUNDRAISERS
ArtRagun Cajun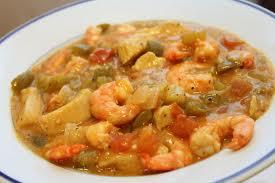 Dinner includes informal visiting with friends while enjoying Cajun Creole, mouthwatering gumbo, shrimp, crawfish etouffee, and jambalaya. And, we can't forget Chef Ron Gatto's special dessert…bread pudding with bourbon sauce. Kid friendly foods are also served.A culinary experience infused with the arts…an event you don't want to miss! ArtRajun Cajun is a biennial fundraiser that includes the most delicious Louisiana cuisine along with one-of-a-kind pieces of art for sale in both silent and live auctions.
Original artwork by students, faculty, and community artists are up for auction. Local artists are often invited for caricature paintings and to display and sale personal pieces. Some of the most sought after pieces of art are the hand made class quilts that are created by students in grades K-6 and up for live auction.
Funds from this event support the art programs at St. Joseph School and provide a free drama production for the community.
For tickets and more information contact:
Mrs. Shannon Chamoun Honorary Alumni '16
501.327.1204 or schamoun@sjbulldogs.org
---
The Bazaar consists of home-cooked box lunches and a dinner served on Friday the week the midway is open. Box lunches are available for pick-up or delivery, for orders of 10 or more, between 11:00 a.m. to 1:00 p.m. A buffet style meal is then served in the St. Joseph Parish Hall Dining Room from 5:00 p.m. to 8:00 p.m. that evening. Dinner includes drink and homemade desserts. This is an annual event for the benefit of St. Joseph School that takes place the end of July or first of August.
Some of the longest standing booths still operating today would be the Ham & Bacon Stand, the Hat Stand, and the 4-leaf Clover. There are games for all ages, from the Bounce House for the very young and the Basketball Shoot, Baseball & Football Throw for the teenagers to the Ham & Bacon Stand for adults. Novelty food items consist of funnel cakes, homemade lemonade, and kettle corn to name a few. The Hamburger Stand is a must for everyone. You will have to come check it out for yourself.
The first St. Joseph Bazaar took place in 1912 when the School Sisters of Notre Dame sold fancy needlework to the parishioners to purchase school supplies for the St. Joseph Grade School. This was the beginning of what has become a community event for the city of Conway.
The Bazaar Mission Statement exemplifies the importance of this event to the entire parish:
"The St. Joseph Bazaar exists solely to benefit St. Joseph Schools. Begun in 1912, it offers parishioners and others a way to help provide financial support and a margin of excellence for the educational opportunities of students. In the implantation of this mission the bazaar maintains an environment that encourages and provides community interaction, continuity, fellowship, public service, leadership development, stewardship, and evangelization, therein-generating abundant opportunities for elevation the general good of the parish. The Bazaar is a ministry through which the parish expresses its commitment to being a loving, caring, joy-filled people dedicated to the growth of God's kingdom and the living of the Gospel."
Become a part of Bazaar history, come to the Bazaar to work, socialize, spend money, and most importantly have fun.
---
Flea Market
The Louise & Anne Thrift & Flea Market
After years of success during the annual St. Joseph School Bazaar, it was decided in 2002 to establish a year-round flea market in its own building. Located at 1313 College Ave., Conway, AR, the flea market's purpose is to generate income for St. Joseph School. Additionally the flea market is to provide a source of affordable wares, at prices competitive with other thrift outlets, for residents of the community who have limited resources.
The flea market is managed completely by our fantastic weekly VOLUNTEERS! These dedicated individuals, along with students from SJS, volunteer hours and hours of their time helping our school and helping our community. If you are interested in assisting we are always looking for more help. We need help: sorting clothing, hanging clothes, sorting various donations, pricing items, toy and electrical repairs, re-stocking areas such as house wares, furniture, toys, tools, books, bedding, lawn & garden, designer wear, and home décor. We also could use some strong arms for hauling large items.
Various items are accepted as donations, but only those in good condition. Items damaged beyond repair are not accepted.
PHONE: 501.513.6899
Hours of operation:
Thursday and Friday 8:00 AM – 5:00 PM
Saturday 9:00 AM – 2:00 PM
Drop off times:
Monday, Tuesday, and Wednesday 8:00 AM – 12:00 PM
Thursday and Friday 8:00 AM – 5:00 PM
Saturday 9:00 AM – 2:00 PM
OR you can drop off items in the designated donation drop off location on the North West end of the facility at any time.
---
H.O.O.K.S.
"Helping Out Our Kids' School"

The H.O.O.K.S. Dinner & Auction is one of our largest fundraisers each year and is typically held the last Saturday in January. This event includes a delicious meal of fried catfish and chicken with all of the tasty sides you can wish for. Guests are served in a beautiful atmosphere table-side with refreshments enjoyed by all.
Amazing live and silent auction items are included in the fun as well as fantastic door prize drawings. Tickets are $50 each or you can purchase a "table" for your group. Contact information is below for table pricing. Tickets go on sale in late December each year. All proceeds go directly to the school for purchase of items that otherwise would not be funded in the general budget.
For tickets and more information contact:
Mr. Jeff Crowder Honorary Alumni '14
501.329.2011 or jcrowder@sjbulldogs.org
Much gratitude is expressed to the dedicated individuals who work diligently each year to organize this huge and successful event for our school!
---
SCRIP Gift Cards
Scrip is a term that means "substitute money"
When you purchase Scrip, you're purchasing gift certificates that are used just like cash. Scrip is issued by the national and local retailers where many of you already shop. These merchants want to support non-profit organizations, and in return ask you to support them by shopping with Scrip at their stores. You can use Scrip to purchase everyday expenses like food, clothing, and other essentials, and with EVERY purchase, you earn revenue for St. Joseph School.
How Scrip generates revenue for St. Joseph School
The Great Lakes Scrip Center acts on behalf of non-profit organizations to purchase large amounts of Scrip from grocery stores, department stores, and other retailers. Because Scrip is purchased with cash up front, the participating retailers offer a substantial discount. The bulk of the discount - from two to fifteen percent or more - is then donated to St. Joseph School. On average, for every dollar spent St. Joseph School earns 7%.
Scrip is "shopping cart fundraising"
The reason for the effectiveness of Scrip is simple: you generate revenue through purchases you would make anyway. Groceries, clothing, toys, gifts even gasoline can be purchased with Scrip. You can raise money for St. Joseph School just by buying Scrip for places you already shop-- without spending an additional penny.
How to place your order:
Fill out an order form and send to school each Monday with your payment and it will return to you in the backpack Friday with your gift cards/certificates.
OR email your order to stjoescrip@yahoo.com by noon Monday and send money to school before Friday. The gift cards will return to you in the backpack on Friday.
OR stop by the middle school office to purchase Scrip we have in inventory any school day from 7:45-3:45. Phone 327-1204, ask for Nicole Rappold.
Order forms can be found here.
Don't see your favorite store on our order form? There are hundreds more you can order from, search here:
Program/Organization Enrollment Code: BD7D25DL7549