EDIT MAIN
St. Joseph Preschool
Living, Learning, Loving through Christ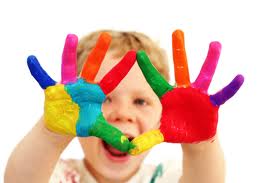 St. Joseph Preschool is a non-profit, non-discriminatory program that is a ministry of St. Joseph Catholic Church and School. The mission of our preschool is to help children express ideas and feelings freely, acquire reasonable patterns of behavior, learn to cooperate with other children in socially acceptable ways, become familiar with their Catholic faith, and help them build an important foundation for future leaning skills in all academic areas. The children will benefit from learning in a safe, structured, Christian environment that will eventually lead them forward to college preparation courses in high school.
Preschool Director:
Ms. Genie Moore
501-336-9548
Enrollment Opportunities
Preschool Classes
3 & 4 Year Olds
Monday – Wednesday – Friday (3 days)
8:15 – 11:30 a.m. (1/2 day)
$115 per month
Monday through Friday (5 days)
8:15 – 11:30 a.m. (1/2 day)
$195 per month
5 Full Days for 4 year olds
Mon – Tues – Thurs – Fri 8:15 – 3:20 p.m.
Wed is "Early Out" day 8:15 – 2:50 p.m.
$375 per month
Registration Fee - $50
Activity Fee - $25 per semester
Extended Care is offered. Click registration form link below for details.