EDIT MAIN
Welcome to SJS
integrating faith, learning and living
Welcome to St. Joseph School! We invite you to explore our website. The purpose of our school is to put Jesus Christ first in all we think, do, and say. In doing so, we prepare our students to become ambassadors for Christ while also obtaining an excellent Catholic college preparatory education to fully prepare them for life beyond high school.
We invite you to become part of our SJS family. Your child's legacy begins here!
---
Mission
Be it known to all who enter here that CHRIST is the reason for this school. He is the unseen but ever present teacher in its classes. He is the model of its faculty and the inspiration for its students. It is our goal to lead our students to Christ, college, and careers as productive faith-filled citizens.
---
Philosophy
The philosophy of St. Joseph School is built upon the truth that God created man and man must tend toward God. Therefore, St. Joseph School is committed to the formation of the human person with respect to his final goal – God--as he fulfills his obligation to develop the intellectual and physical skills needed for the challenges of life. St. Joseph School seeks to develop adults of faith and intelligence, persons who have the courage to seek out the truth and follow it, persons who see God and respect Him in themselves and their fellow men. Ultimately, the goal is that of true education; that is, to develop the whole person---soul, mind, and body. St. Joseph School strives to integrate faith, learning, and living. Our goal is to form the total person in faith, education, and service.
---
Accreditation History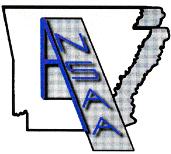 St. Joseph Catholic School is located at 502 Front Street in Conway, Arkansas. The Holy Ghost-Spiritans missionary priests founded the first church in 1879. The Sisters of Notre Dame taught in the school during its early years of existence. The present school was established in 1879 and is a ministry of St. Joseph Catholic Church and the Diocese of Little Rock. In June of 2010 the parish came under the direction of the Diocese of Little Rock.
Campus
The school site encompasses 22 acres in the downtown area of Conway. St. Joseph has a current enrollment of 522 students in Pre-Kindergarten through 12th grades. There are several buildings on the grounds that house different grade levels. The secondary building houses grades 7-12, the middle school building houses grades 4-6, and the elementary building houses grades PreK-3. Each grade level building has a computer lab/chrome lab/cyber cafe', library media center, music, and art room. The middle and high school both house a science lab. The cafeteria and gym are free standing. There are two playground areas.
Faith & Learning
As a community of faith, St. Joseph Catholic School's philosophy and mission is rooted in Catholic doctrine. Students are prepared to be productive Christian citizens who seek truth and respect others. The ultimate goal of the school is to integrate faith and learning in order to develop the whole person: soul, mind and body. The school strives not to impose knowledge, virtue and service, but rather to form the total person who freely chooses to adopt these principles for correct living. The religion program at St. Joseph Catholic School is integrated into the school's philosophy and mission. The specific goals of the program are stated and carried out across the academic curriculum as well as in the extracurricular offerings of the school.
Administration
The school is headed by Father Tony Robbins, Pastor; Fr. Rajasekhar Chittem & Fr. Alfhones Perikala, Associate Pastors; Diane Wolfe, High School Principal; Matthew Tucker, Middle School Principal; and Courtney Pope, Elementary Principal. Diane Wolfe serves as the head administrator. The school is governed by a consultative school board whose actions become effective upon the approval of the pastor. The principal is the educational leader of the school and is charged with the administration of the school in accordance with diocesan guidelines.
Faculty
The school has 50 faculty members, many of whom hold a master's degree. A majority of the faculty has 5-20 years teaching experience. The guidance program is under the direction of two guidance counselors, one who coordinates student services for grades K-8 and one for grades 9-12. Minimum requirements for the professional staff are: Arkansas teacher certification and/or a bachelor's degree.
Students
St. Joseph Catholic School will admit students of any race, color, handicap, national or ethnic origin to all rights, privileges, programs and activities generally accorded or made available to other students. All students are accepted on a probationary basis, both academically and behaviorally. The usual probation period is 9 weeks, a full marking period. An Application for Admissions must be completed before the admission process begins. School enrollment in PreK-12th grades is currently at 517 students.
Curriculum
The curriculum of St. Joseph Catholic School is supportive of the school's mission and philosophy and includes the following subject areas at the elementary level: religion, math, science, social studies, art, language arts, music, physical education, and technology. The curriculum is aligned to state frameworks and the Diocesan guidelines.
The high school curriculum provides the necessary credits for graduation: 4 credits of religious instruction, 4 English, 3 science, 4 math, 1 communication, 1 fine arts, 1 computer literacy, 3 social studies, 1 physical education and health, and 3 electives. Foreign language credits are required for college bound students. Electives are offered in the fields of science, math, computers, social studies, family and consumer science, and practical arts. Career courses are offered at Conway Public Schools.
Student Organizations
The school has a number of clubs and organizations with a faculty advisor heading each organization: Battle of the Books, Science Club, Choir, After School Art, Chess Club, Octagon Club, Junior Optimist Club, National Honor Society, Newspaper and Yearbook, National Junior Honor Society, Excel/Eye Club, Safety Club, Student Council, and FCCLA. Students are encouraged to participate in extracurricular activities to enhance their religious involvement, educational process, and service to the community. Students participating in extracurricular activities are expected to maintain high academic averages and appropriate conduct grades. The school also offers a variety of sports such as: baseball, basketball, golf, soccer, softball, bowling, volleyball, and cheerleading.
Community
St. Joseph Catholic School maintains a positive image in the city of Conway with students, teachers, and parents playing an active role in the areas of education, industry, civic organizations, sports, and charity activities. There is a positive working relationship with the Conway Public School District with the schools sharing resources to meet the needs of students with special educational needs.