Oh How The Grass Grows!
Susie Freyaldenhoven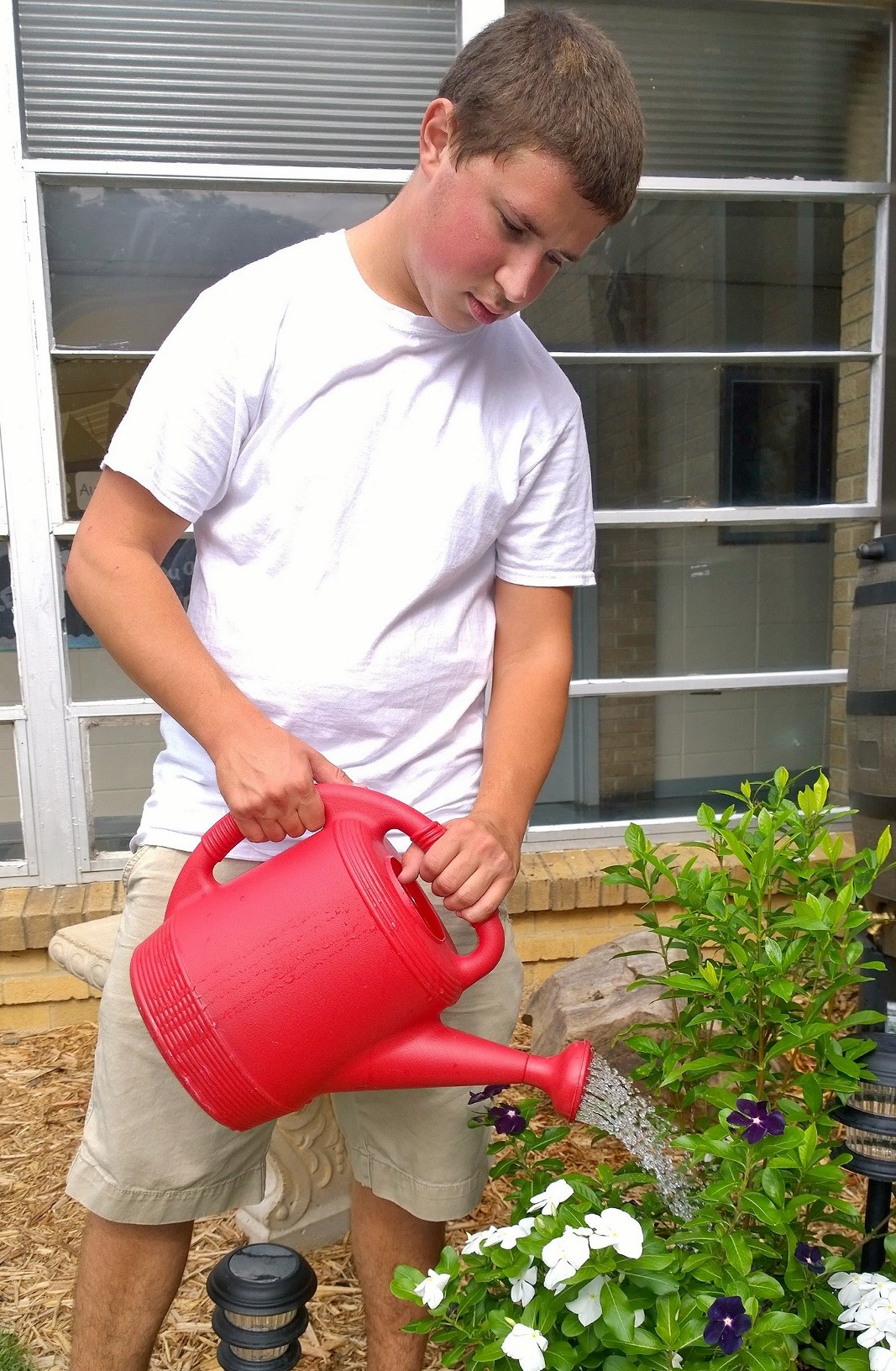 The new St. Joseph High School courtyard is a beautiful site to see, but it wouldn't stay that way if it weren't for the groundskeeping work of students Connor Harrell and Luke Williams. Consumer Science teacher Monica Lieblong recruited a number of students over the summer to take on various jobs in support of the courtyard and the neighboring Cyber Cafe. Connor and Luke applied for the groundskeeping positions in return for school service hour credits or Cyber Cafe rewards points.
The boys' duties consist of mowing, weeding and trimming the grass as well as watering and fertilizing the flowers and plants. They also keep the drain free of mold and mosquitoes. Among the vegetation that Connor and Luke nurture are purple and white vincas, gardenia bushes and Lantana plants. In the winter months, they'll be replaced with hyacinth, daffodils, crocus bulbs and Christmas trees.