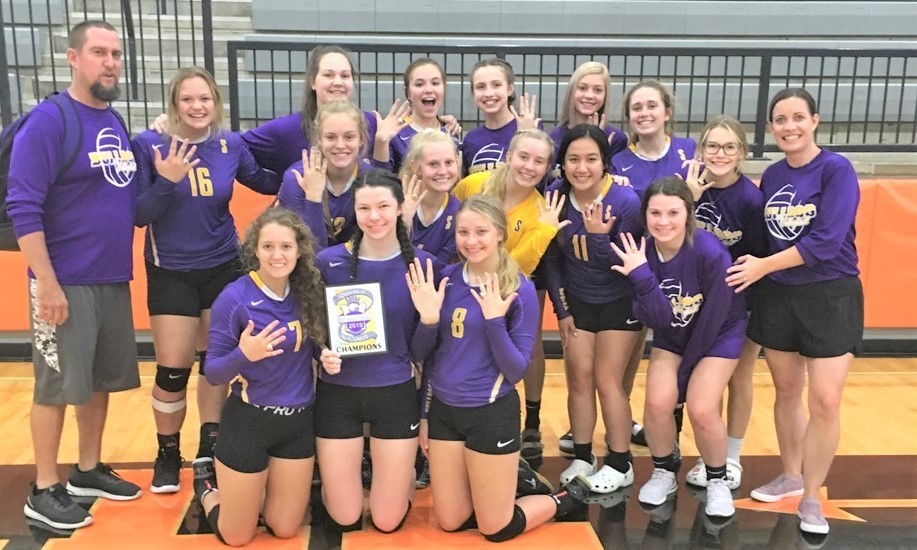 They Are The Champions!
Ray Nielsen
Saturday, September 07, 2019
Our St. Joseph High School Volleyball Team has won the Gold Division of the "Queen of the Court Invitational Tournament" held in Little Rock today.
The matches began at 8:00 a.m. Saturday morning and finished at 6:30 p.m. In the Championship Rounds, the girls won the Quarter-Finals by defeating Joe T. Robinson in three sets. They also took the Semi-Finals with a win over Sylvan Hills in two sets. The Championship Game pitted our Lady Bulldogs against Rose Bud, and our girls came through once more by winning in two sets. Congratulations go out to all our players and coaches!