EDIT MAIN
After School Program
Caring for your children like family!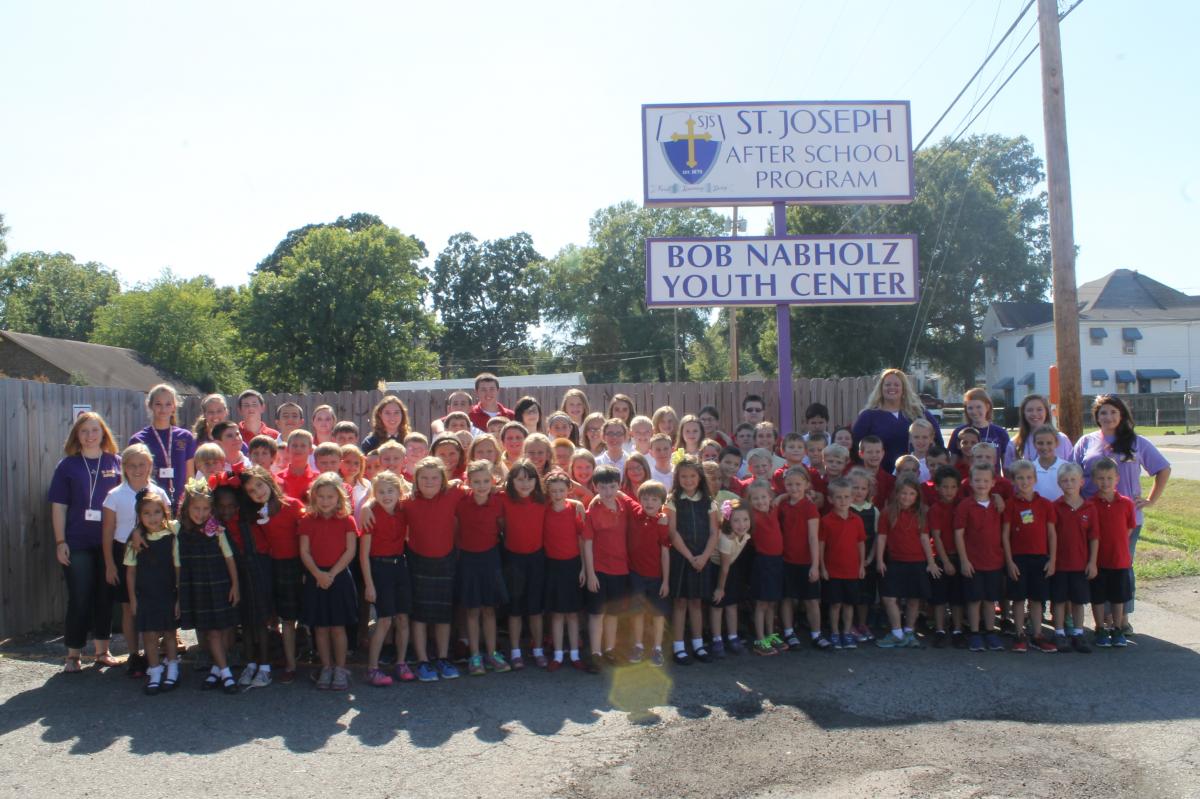 St. Joseph Catholic School, through a generous donor and the SJS Endowment, was able to purchase the old Conway Boys and Girls Club and gained possession in April of 2013. Through the hard work of many volunteers and generous local business owners, St. Joseph was able to update the facility and make it the new home for the After School Program and youth of the parish. The grand opening was celebrated with a ribbon cutting ceremony and blessing by our pastor, Fr. John Marconi in the fall of 2013. This building has a total of 8,500 sq. ft. with:
library/homework room with tutor
wi-fi
full court indoor basketball gym
fenced in outdoor play area
computer lab
two offices
a sick room
30 ft X 25 ft game room
movie room
art room
large kitchen with 15 ft bar and eating space for over 75 kids to enjoy their afternoon snacks
This facility has so much to offer, there is a place for everything and something to do for all the youth to enjoy for many years to come. The St. Joseph After School Program (ASP) is offered as a service to the families of St. Joseph School. The goal of the program is to provide a quality, safe, secure environment for students after school. We are located on Deer Street northwest of the parish hall across the railroad tracks. Please click the links below for registration forms, times, and other information. Feel free to contact our fantastic director, Laura Williams, if you need further assistance.
After School Program Director: Laura Williams
501-336-0087 or Cell: 501-733-3809
After School Program Assistant Director: Natalie Prall
501-336-0087
Preschool Extended Care Program Director: Jamie Porcaro
501-358-6583 or Cell: 501-514-2435